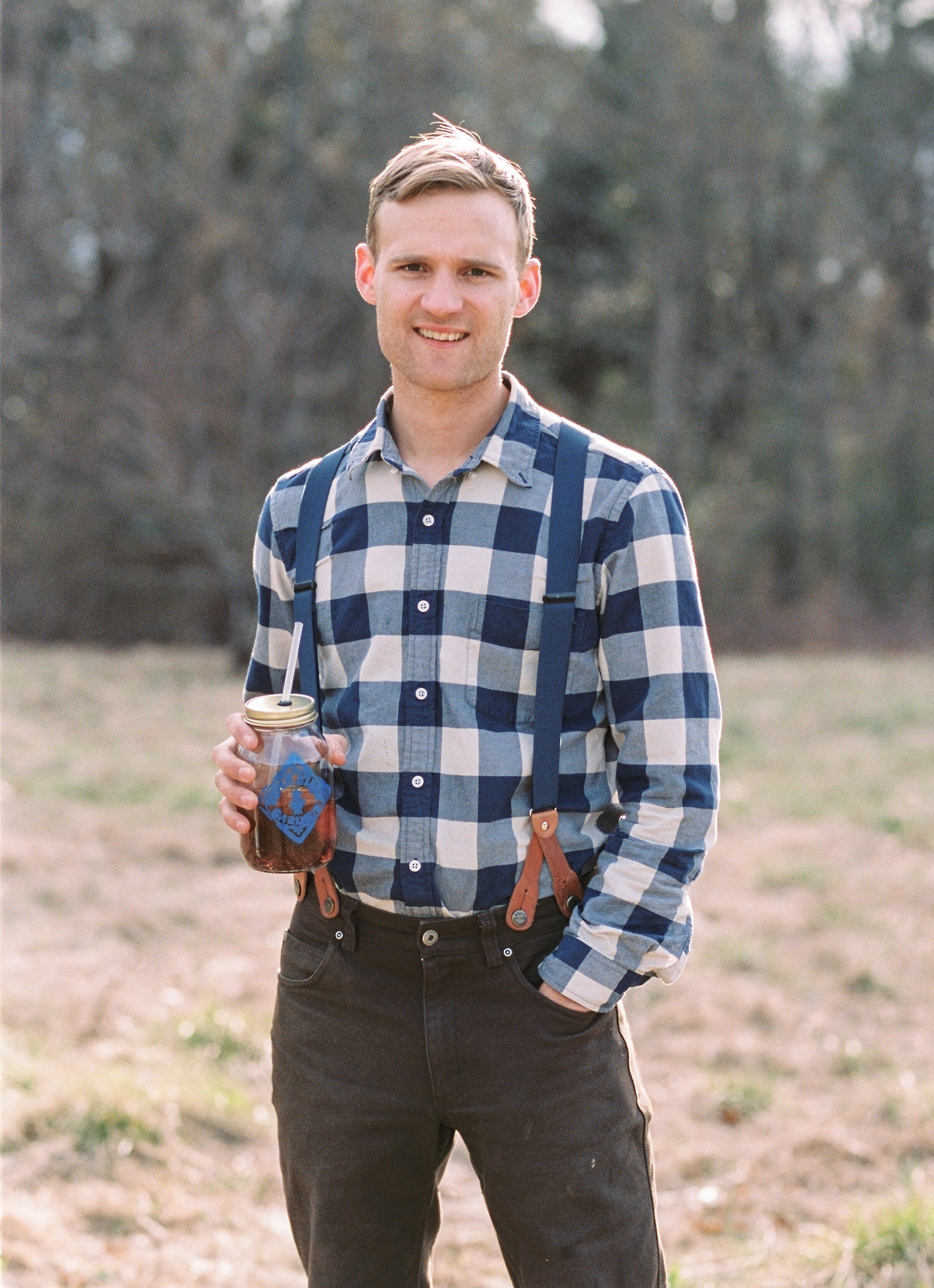 When the weather gets crisp, I crave tea. Here in Houston, the cooler weather is coming and going every few days, and when it dips below 60 I officially declare it Hot Toddy weather. Last year I shared my Go To Hot Toddy. It's still my ultimate favorite, but it's a lot of work. When Alabama based Piper & Leaf reached out about partnering up for a post, the first thing that came to my mind was if I could use their tea to whip up a hot cocktail much quicker. Every one of their loose leaf artisan teas sounded delicious, and I chose a handful that I thought may pair well with liquor for a super fast and tasty Toddy. Get a look behind the company with founder and owner Caleb Christopher, photographed by White Rabbit Studios. And of course, don't miss the two incredibly easy recipes for winter sippin' to warm your bones.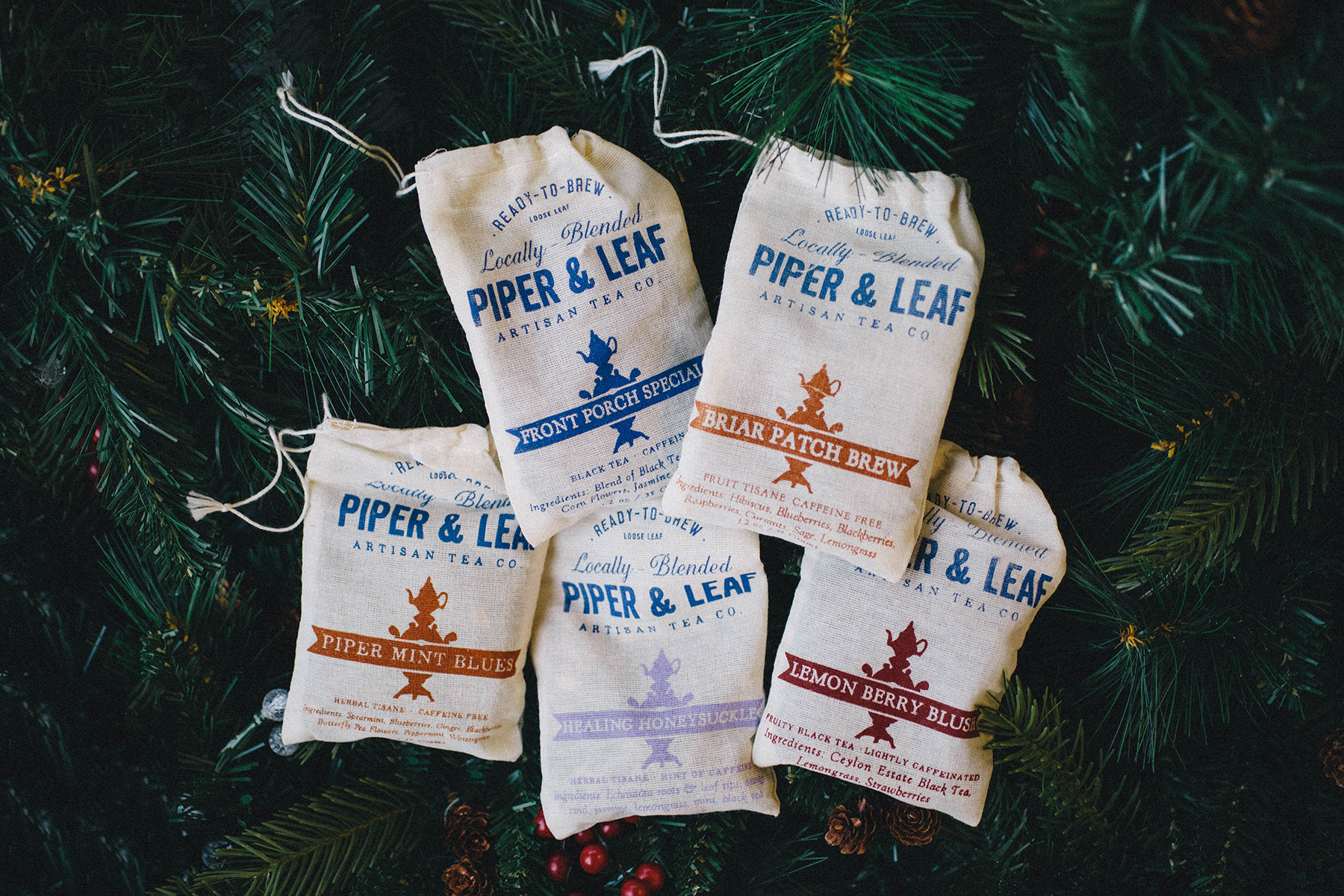 A bit about yourself:
I always loved starting business even as a kid, and I did everything from lawn-care to web-design before Piper and Leaf. I was born and raised in Huntsville, AL and still live here with my wife who is also a co-founder of Piper and Leaf. We have 4 small children and one more expected any day. When we get the chance we enjoy hiking, camping, traveling, and cooking as a family. 
Tell everyone about how Piper & Leaf got started:
We got started as a collaboration between my wife, some of her siblings, and myself. We started by selling compost and compost tea at a farmers market in Huntsville, Alabama with our teas as a side product to hopefully attract attention to the booth. It did attract attention, so much so that we ended up ditching the compost and moving our focus to tea. We quickly expanded to several farmers markets in the area, and then opened up our first shop less than a year after our first farmers market.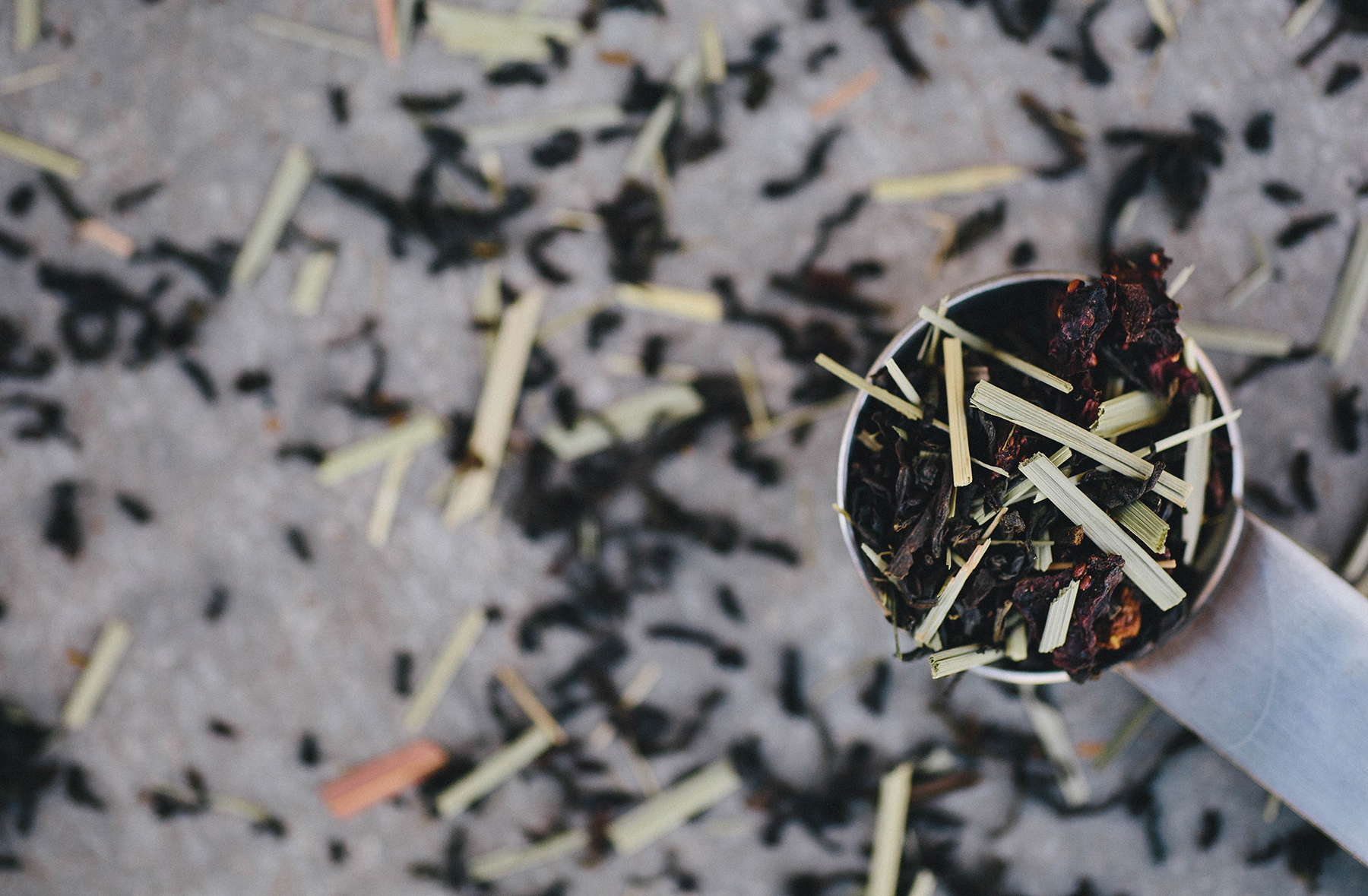 What sets your tea apart:
Our unique process, which starts with farmers in our area. We source delicious fruits and herbs at the peak of ripeness and pair their flavors with various premium teas from around the globe. This results in a fantastic combination of flavors that you just can't beat. 
Current favorite flavor offering:
Summertime Chai is my all time favorite blend. To me, it is the perfect compilation of natural sweetness and spice. Refreshing in the summer and soothing in the winter. 
With Christmas quickly approaching, what would you recommend to compliment seasonal eatings:
Mistletoe Grove is the perfect addition to any holiday meal. Hot, cold, or used as a mulling spice to create the ultimate cider.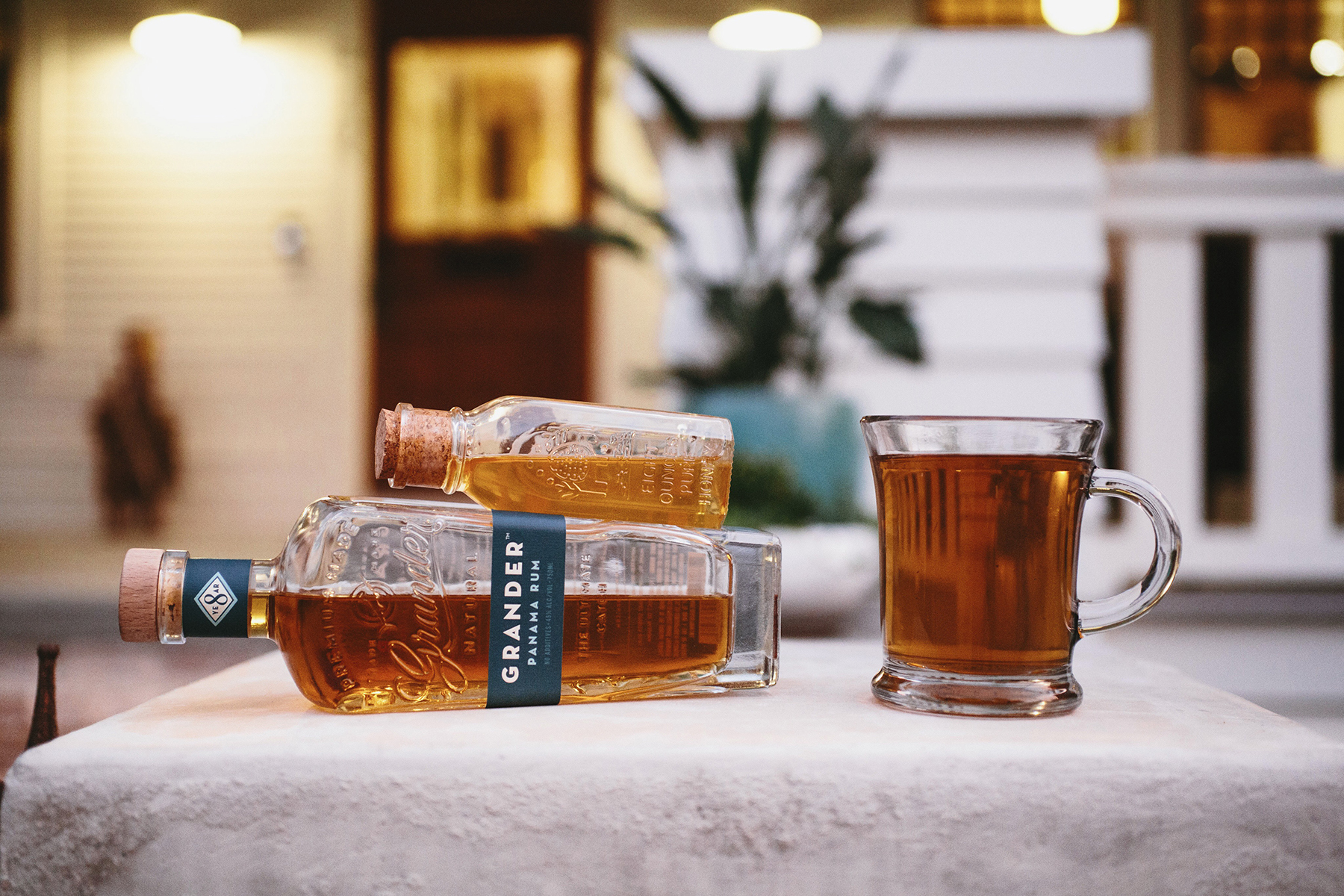 2.5 oz aged rum – I used Grander
Honey
In an 8 oz mug, steep 1 tsp of tea for 7 minutes in tea ball with boiling water.
Add rum and honey to taste, stir, sip.
The fruity flavors of strawberry paired with lemongrass make this black tea pair perfectly with rum. It has an element of a hot tiki drink to it!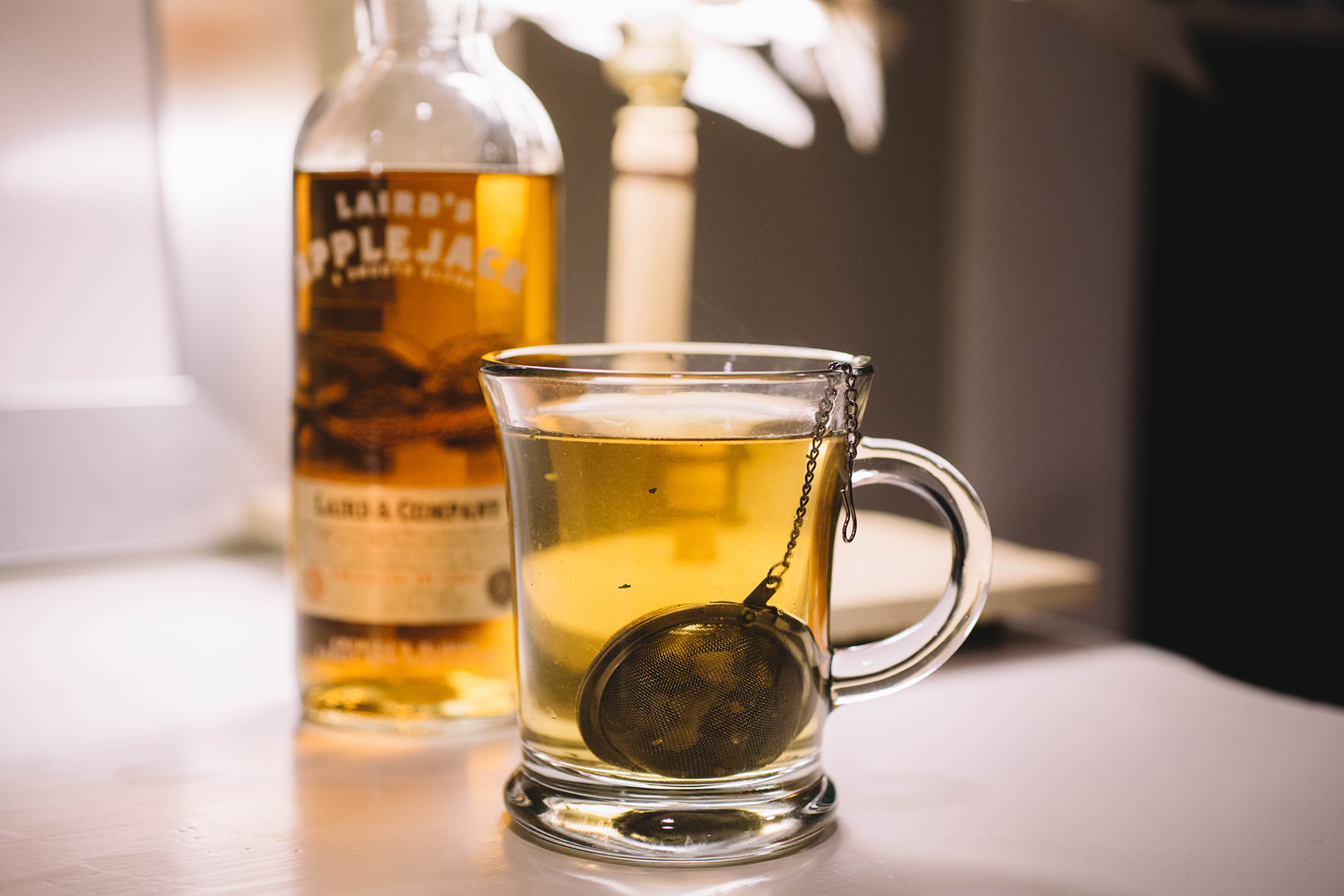 In an 8 oz mug, steep 1 tsp of tea for 7 minutes in tea ball with boiling water.
Add brandy, stir, sip.
This tea is a combination of honeysuckle blossoms, echinacea, oranges, jasmine, lemon verbena, lemongrass, and mint. There is a small amount of black tea in this otherwise herbal brew, contributing to its unique body and slightly caffeinating it.