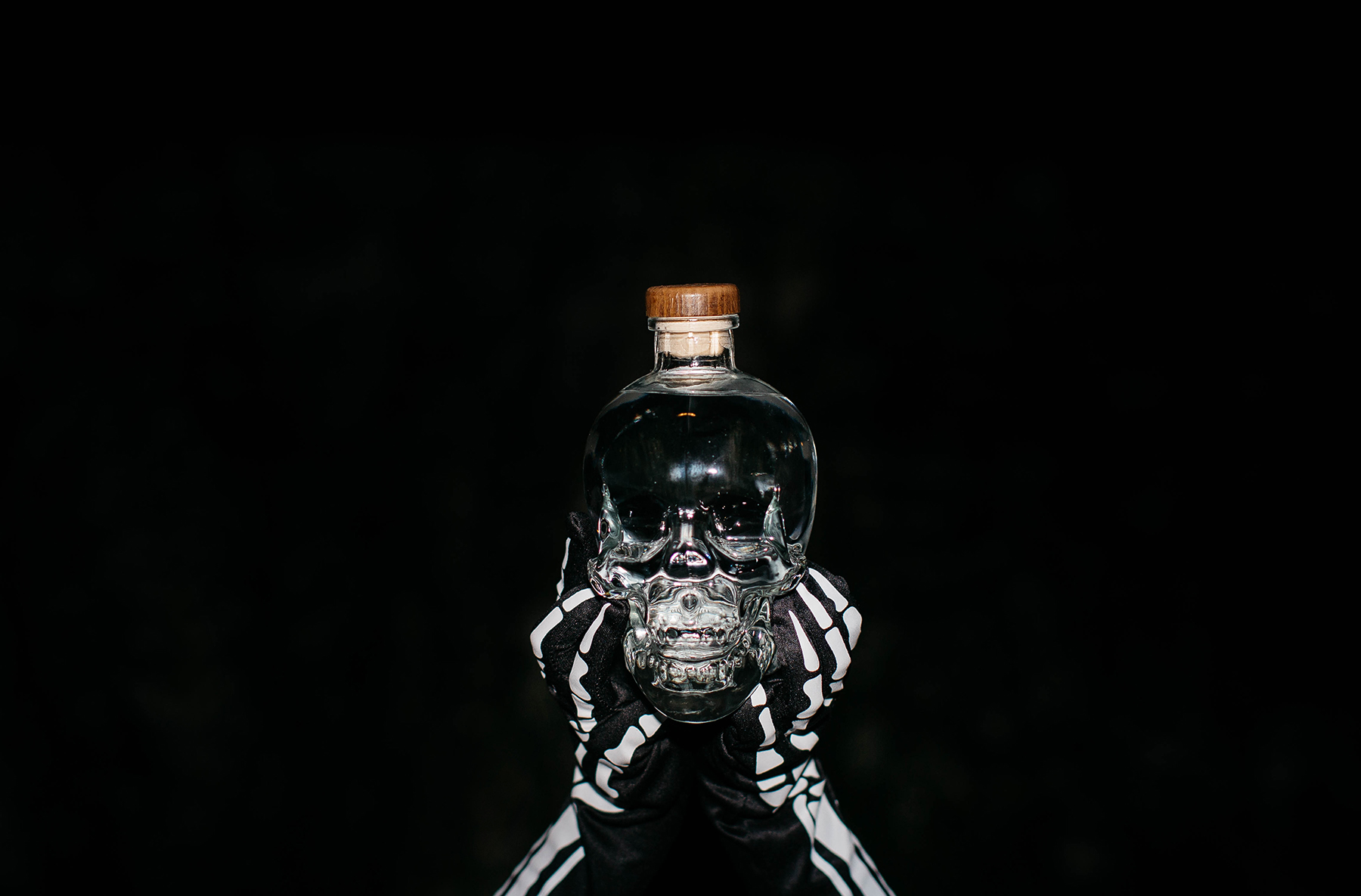 I've always loved Halloween. I was born an hour and a half before October 31st, making 1985's Halloween the first full day of my life. I dressed up as a newborn baby, and totally killed it.
Growing up, the majority of my birthday parties were Halloween parties, and wearing costumes brings me just as much joy now as it did when I was ten.
Now that I'm a "grown up" – a fact that I often like to ignore – I'm quicker to reach for a cocktail than a piece of candy. As a lover of skull decor, Crystal Head Vodka had caught me eye on multiple occasions in bars and liquor shops. Founded in 2008 by actor Dan Aykroyd, Crystal Head is made from Canadian corn and pristine water from Newfoundland. It goes through four distillation processes and is filtered seven times, the last three though Herkimer diamonds. Long story short – it's a really smooth vodka.
As someone who is not a huge vodka drinker, I typically only use the spirit when making a Bloody Mary. Since that's not a great option for Halloween evening, I did a little searching around for a boozy concoction that could sipped slowly while passing out candy. Look no further than James Bond's shaken, not stirred, Martini – the Vesper. Though it's gin forward, the vodka is key, and like any cocktail, the quality of each ingredient is incredibly important. Crystal Head does the job this classic twist perfectly.
My adapted version (made with Lillet Rosé instead of Lillet Blanc) is named after a fellow martini loving friend, Jess Graves. We sat together Friday evening at The Mercury drinking gin martinis and she mentioned that she's always wanted a cocktail named after her. This one's for you, Jess.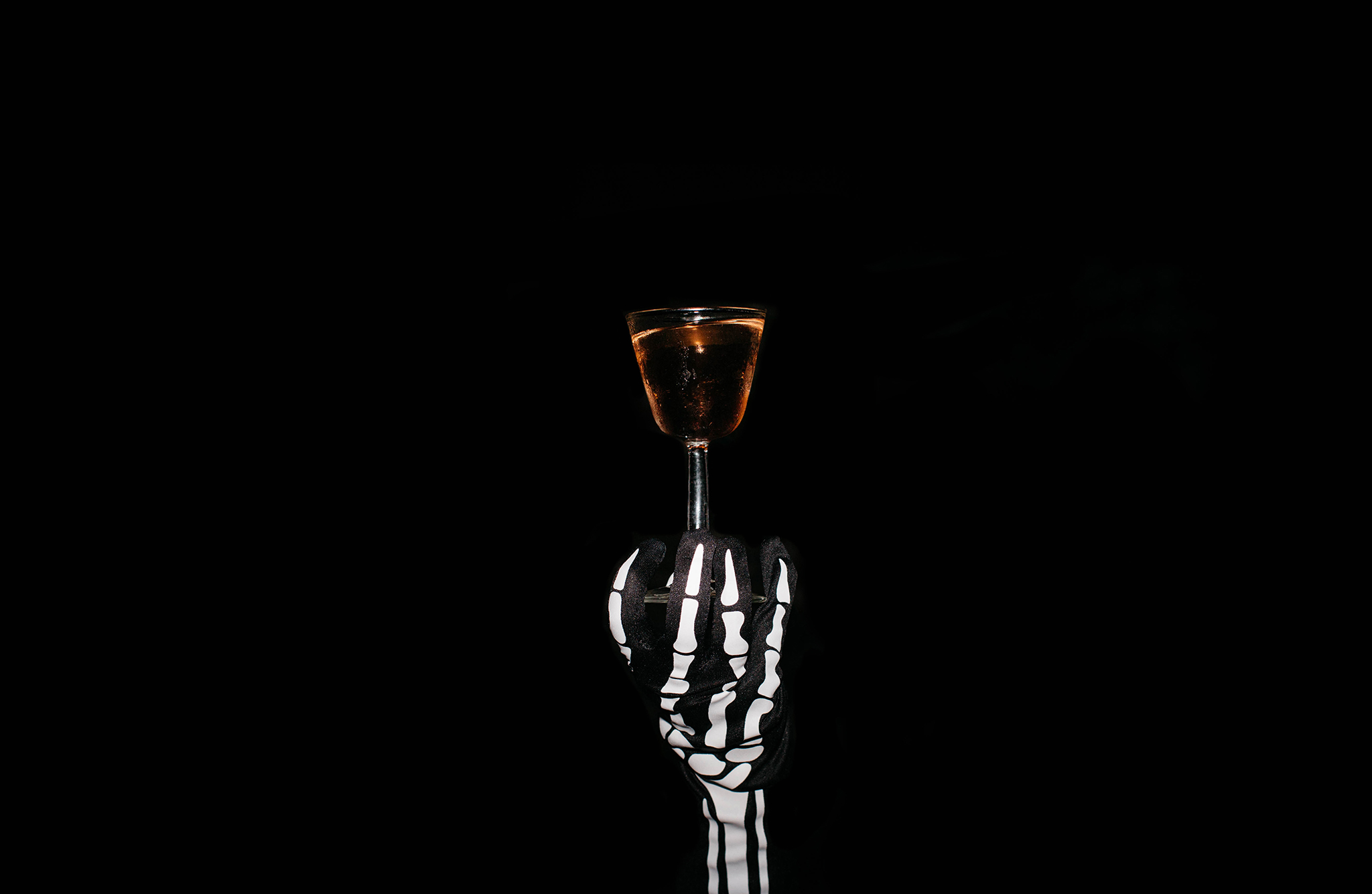 THE GRAVEYARD:
Shake ingredients with ice and strain into a chilled glass.
Garnish with a grapefruit twist.
*Thank you to Crystal Head Vodka for sending us a bottle to sample and enjoy this Halloween!