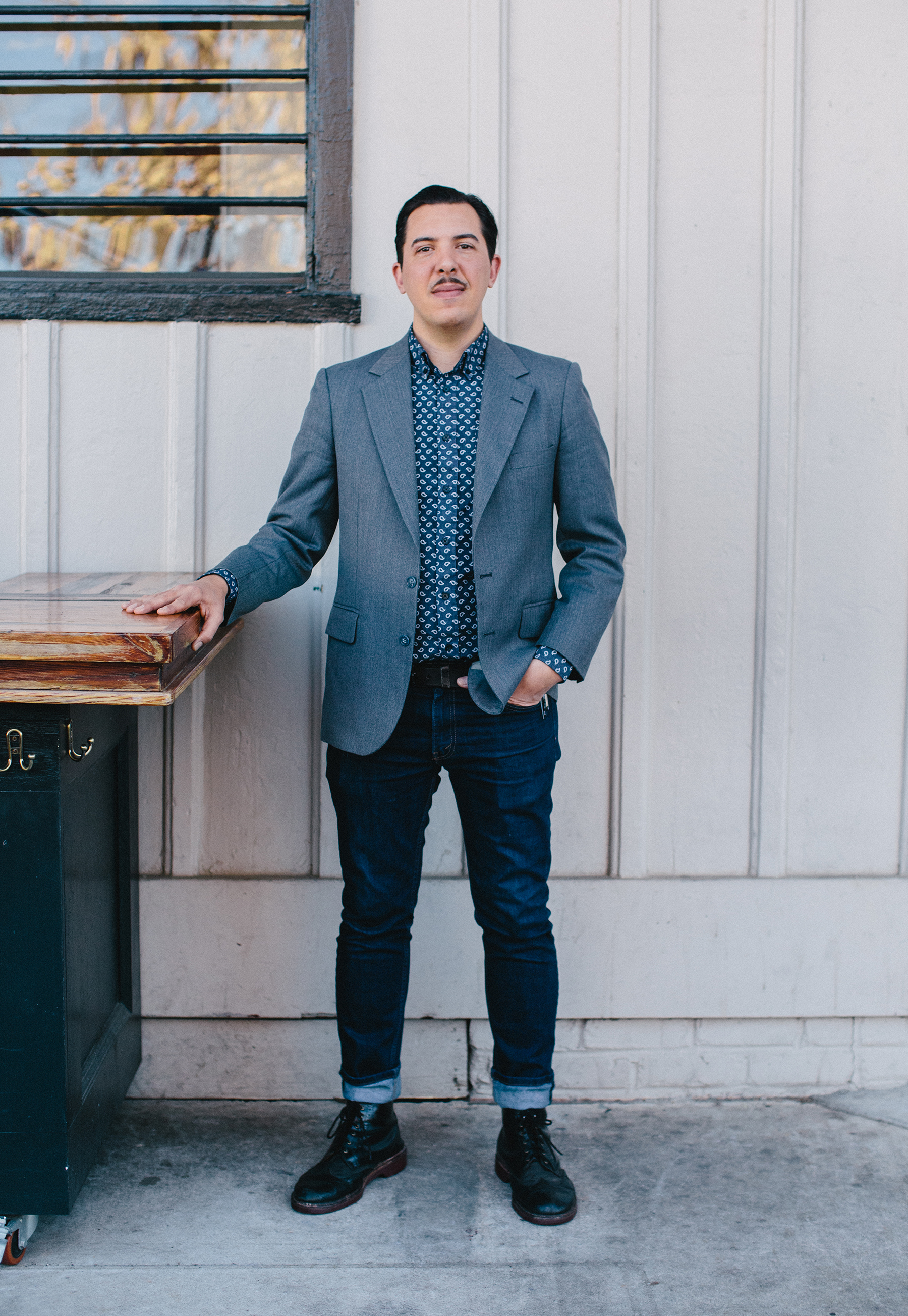 Photographed in Decatur, GA
Raised in:
Daytona Beach, Florida
Lives in:
Atlanta, Georgia (Eastlake)
Favorite cocktail on your current menu at Kimball House:
Our 14th and current version of The Afternoon Delight. It's Absinthe, watermelon, lime, lemon verbena from our garden and a vintage Cava with zero dosage. So bright, interesting and refreshing.
Go-to drink when not making it yourself:
Gin martini, preferably with a ratio of 3 parts gin, 1 part dry vermouth and a dash or two of orange bitters.
Now would ya look at that:

Meet Miles Macquarrie, co-owner and bar manager of
Kimball House
in Decatur, GA. For the record, this is hands down my favorite bar in the Atlanta area, so grabbing this quick photo of Miles was an exciting one for me to take.