Photographed in Decatur, GA
Raised in:
Atlanta, Georgia
Lives in:
Castleberry Hill, Atlanta, Georgia
How long have you been bar tending:
I worked at H Harper Station briefly before opening The Pinewood in May of 2012. Before that I worked in compounding pharmacies. I'd been a bar attender for years before that…
History with The Pinewood:
I'm one of the partners in the restaurant and have been here since day one. It's my second home.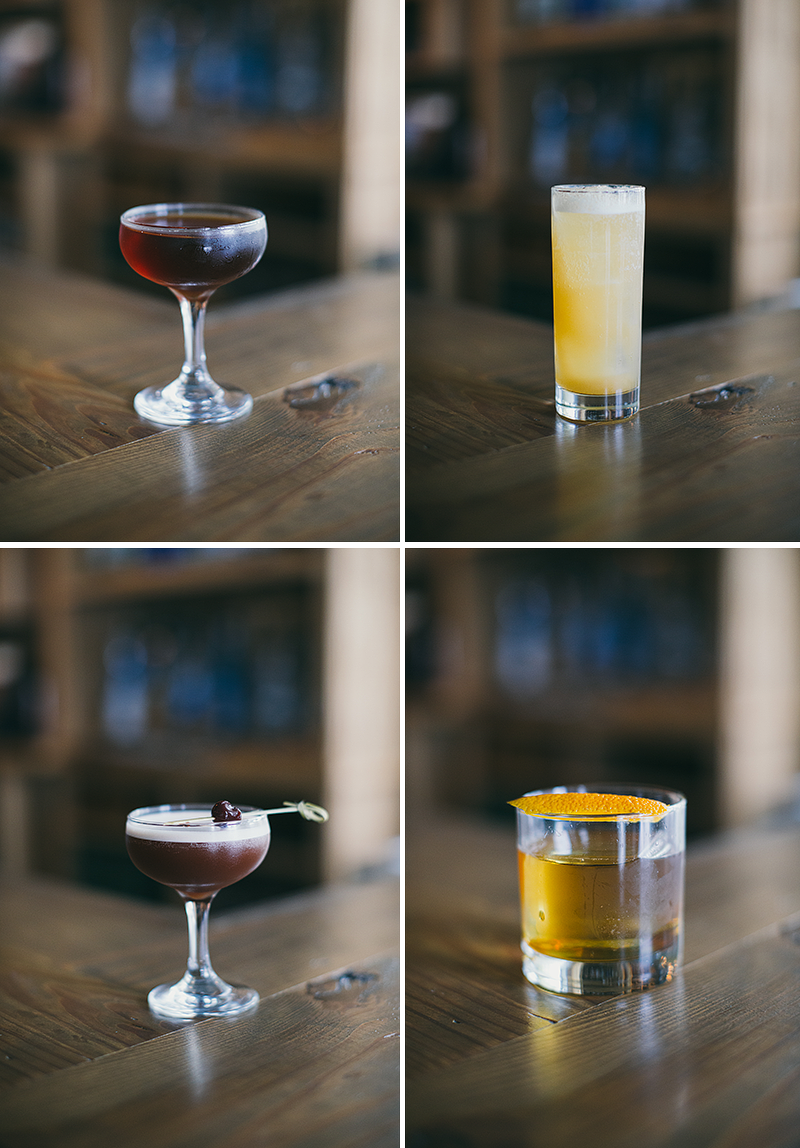 Inspiration for your cocktail menu:
Everything! Music, Motorcycles, Books, History. I generally work through the seasons, and build drinks around a particular idea.
Your favorite drink on the current menu:
Either the Old Fashioned of the Quadrophenia.
Now would ya look at that:
Julian Goglia, the man behind the bar at The Pinewood in Decatur, was named Julian Bartender of the Year by Eater Atlanta. He was kind enough to let me in before they opened a few months ago to sample some cocktails – the four pictured above (Quadrophenia, Brom Brones Fizz, Roots Radical, The Fox and the Rose). It was my second visit to this spot, but being one on one with Julian and his cocktails was an experience I was very grateful to have. His cocktails are solid, y'all. Get yourself to Decatur and go have a few.