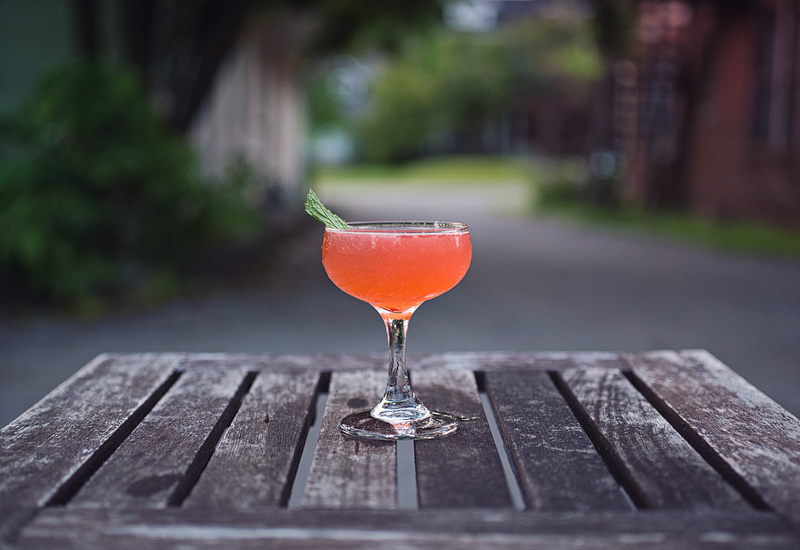 You may remember in this post the story of how Jamie really wanted to impress a girl who will go unnamed but her initials may or may not be AC. He did some pretty extensive research and discovered that she liked St-Germain (she told him over Twitter). This is the drink that he made for her. I'd been hearing him talk about it for a while now and wanted him to whip it up for this series and dang…I'm glad I did. 

The Drink:
In a cocktail shaker, muddle lemon, strawberry and one sprig of mint (smack that mint before you muddle to release the mint oils).
Add gin, simple syrup, St-Germain and 2 dash lavender bitters.
Add ice, shake it, strain it.
Garnish with a mint leaf.
The Glass: Coupe from The Boston Shaker.