I knew I'd love this one when I came across it on Imbibe. I fell madly in love with Aperol in Italy a few years ago and simply do not use it enough. I bought Velvet Falernum for The Keelhauler and haven't used it since, so I was eager to dust off those two bottles. Plus, I'm a sucker for an all equal-parts cocktail. Thanks to Grant Wheeler of The Garret in NYC for creating it!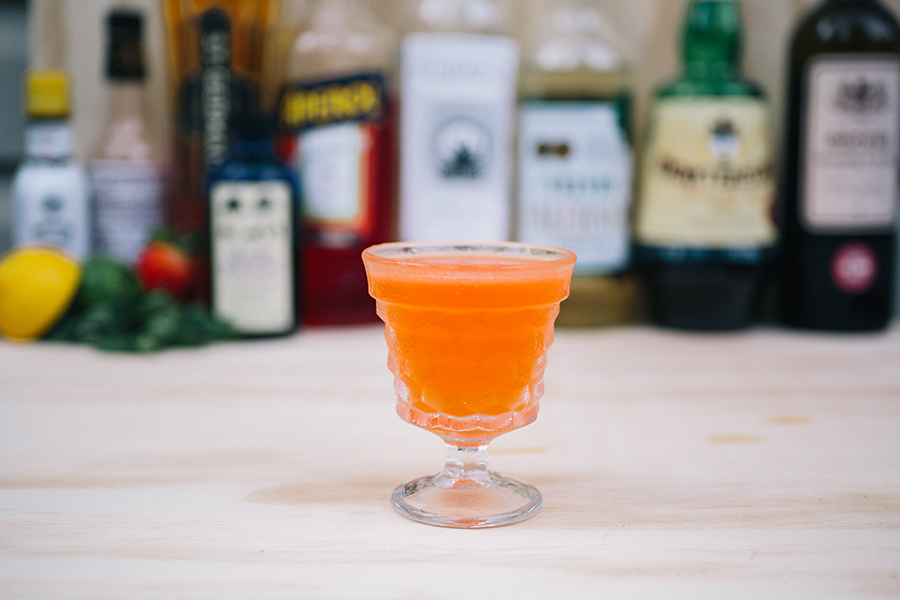 Shake all ingredients together with ice.
Strain into a chilled coupe.
Garnish with a lime wheel if you so desire.

Thank you to Drizly for sponsoring this post by providing a portion of the ingredients!