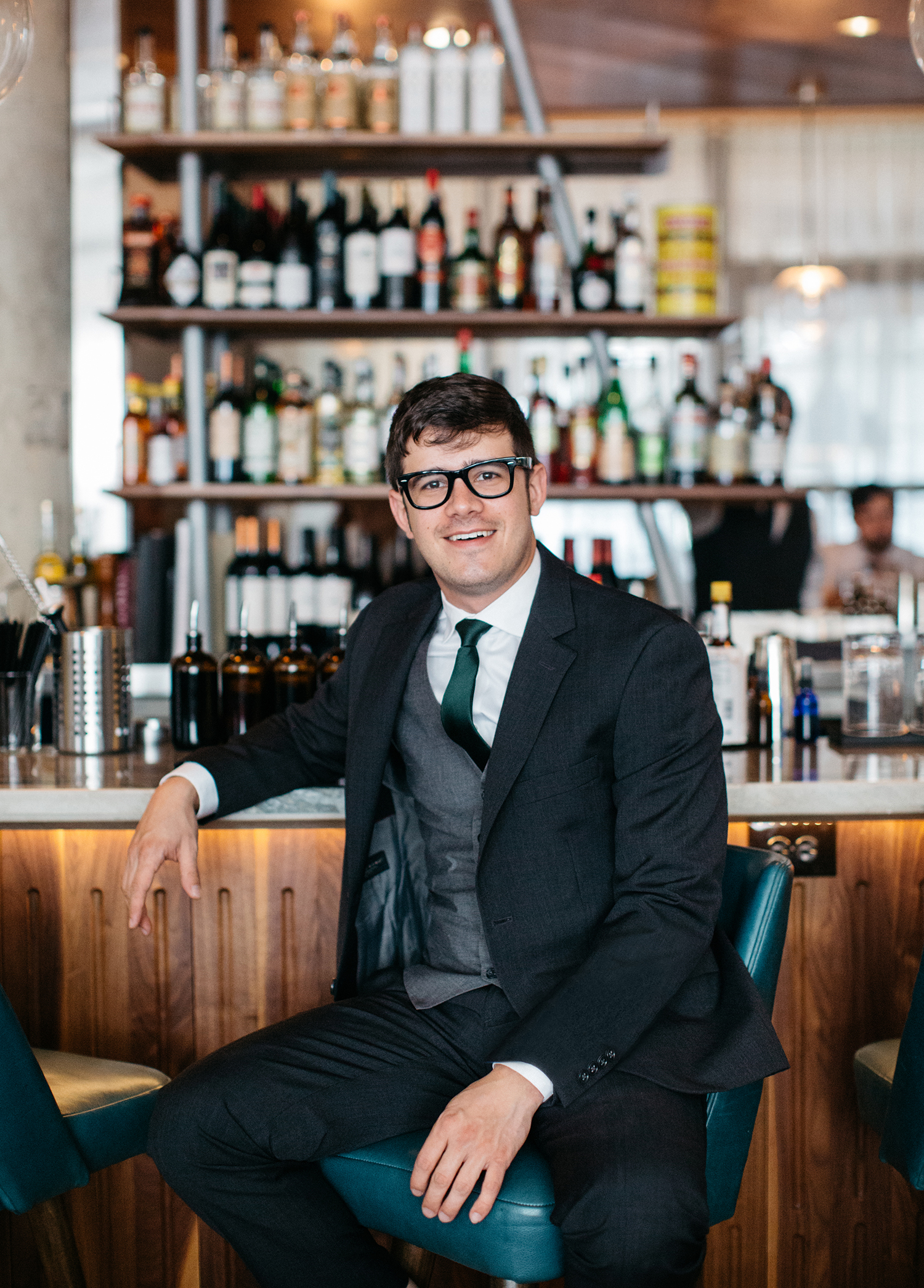 Photographed in Atlanta, GA
Raised in:
Atlanta, Georgia
Lives in:
Atlanta, Georgia
Favorite cocktail on the menu right now:
The original project name for what became The Mercury was actually The Viceroy. We ended up having to change it pretty late in the game, and tweak a few minor aspects of the concept. A lot of our inspiration was pulled from the 50's & 60's and really made Brooks, Mike, and I excited about tiki drinks, Scotch, prime rib, and east coast hot spots like Toots Shor. If you've never seen pictures of their giant circular bar, it was a behemoth center piece just like ours.
The Ode to Viceroy is honestly one of our favorite drinks on our menu, and will always be a staple cocktail at The Mercury. The zing of fresh ginger and spice of falernum are balanced out by fresh lime juice. The very mild peat from Compass Box's Great King St. Blend not only mixes amazing well in the drink, but adds a touch of smokiness that pairs well with the period of time that inspired us.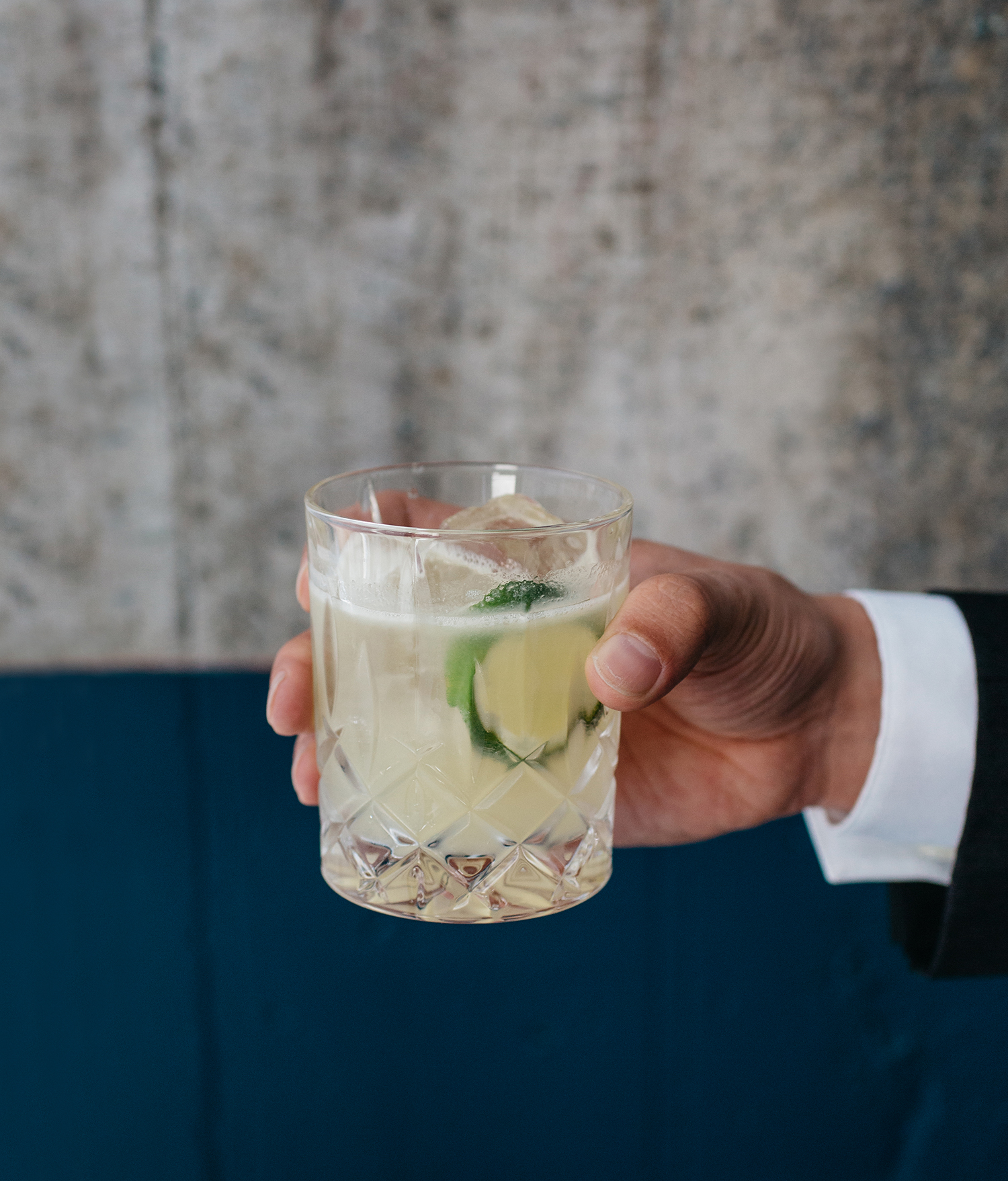 Go-to cocktail to order elsewhere:
I generally stick with whiskey & water when we're out and about. At a cocktail bar, I might opt for a Mai Tai or three.
Spot(s) you most frequent at PCM:
I really enjoy hanging at Spiller Park. I'd highly recommend starting your day off with a Piccolo + Toast w/ Jam 'n Ricotta. Brezza is usually our top choice when the three of us want to step away and relax for a second.
Now would ya look at that:
Julian Goglia, Partner and Beverage Director of The Mercury and The Pinewood. I had a great time a few years ago photographing him at the later while enjoying four of his cocktails. Rest assured that what he's up to at The Mercury in Ponce City Market is worth a visit. I recommend getting there early, grabbing one of the 35 seats at the bar and trusting any of the folks making your cocktail to whip up anything of their choice. I've done this every time I've been there and have not been disappointed. Case and point: The Ode to Viceroy. This is not something I'd choose on a list, and when Julian slid it over to me I was still a tad uncertain. But in my experience drinking his creations, it surprises you, goes down real quick and leaves a big smile on your face as you order another.