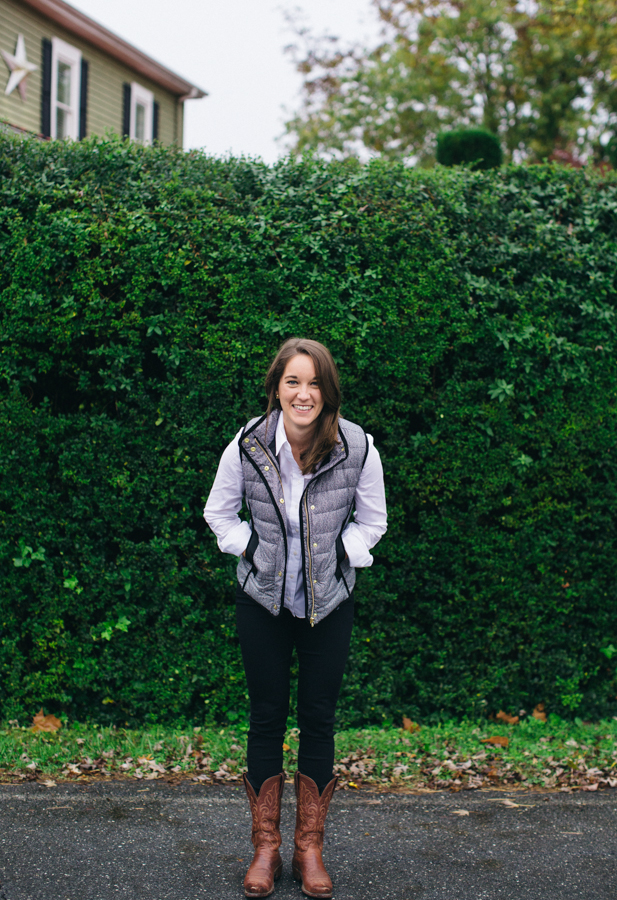 Hey, y'all. Caroline here (per usual). As you possibly have noticed on this blog, I don't often nor very much like to post photos of myself (unless, of course, I'm on an inflatable swan or something). I started Back Down South to show off other people because the whole "lifestyle blogger" thing just isn't me. I'm a pretty simple dresser. I'm currently wearing grey wool socks, grey sweatpants, and a grey sweatshirt that says "Red Hair Don't Care" – a gift from non other than Jamie Clayton. I'll give myself a little credit – I am getting in bed soon. However, shouldn't a "blogger" be in, oh I don't know, like, flawlessly pressed $200 pajamas? Not me. However, if someone wants to give me $200 pajamas, I will accept.
So, when Draper James asked me if I'd like to pick out an outfit and answer a few questions for their new Stylemaker Seven feature, I was pumped. If you've been living under a rock somewhere in a Pacific Northwest forest, Draper James is Reese Witherspoon's Southern-inspired fashion line. Since I knew she wouldn't approve of a single element of my current outfit, I graciously took the opportunity to don myself in three great pieces from their current collection. I put on my big girl boots (they're Luccese) and asked my friend Anna to let me be awkward in front of the camera for a few minutes.
Head over to the Draper James blog to read the feature and see my "Seven Southern essentials." A huge, huge thank you to them for making me feel really special and gifting me three of my new favorite pieces. Ladies, if you're on the hunt for a new pair of denim (aren't we always?), their Tootsie jeans are perfect!