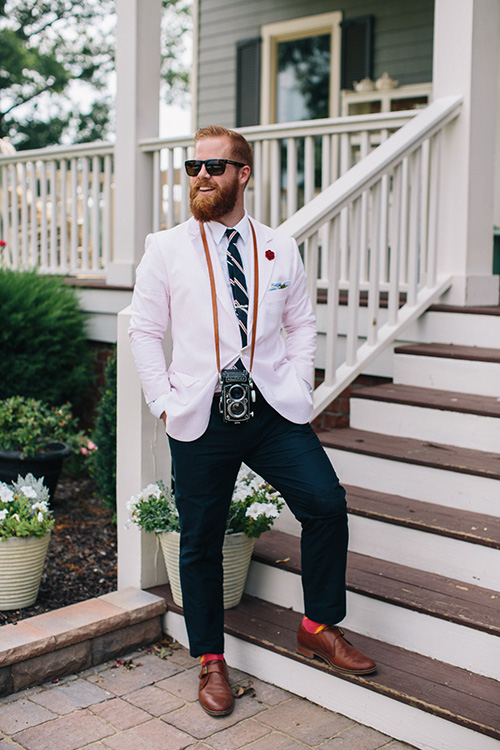 Photographed in Charlotte, TN
Raised in:
Spartanburg, South Carolina
Lives in:
Nashville, Tennessee
Current fashion inspiration:
Definitely my boys at Stitch-It & Co in Nashville. Stitch-It is the best tailor in the South. It is owned by my now close friend Jeff Loring. Billy Reid sends all of their alterations to Jeff. The fellas that work there have all become my close friends. Jeff and the guys who work there each have a unique style. I really love what Jeff does. One day he will rock a three piece bespoke suit looking super fresh, the next day he'll have on some Chuck Taylors, camo pants from Old Navy and a vintage white linen shirt. His style is a fresh breath of air in the boots and jeans focused town of Nashville.
Now would ya look at that:
I can't keep count of Jamie's appearances anymore, but this is one of my favorite looks so far. I shot this at Front Porch Farms while second shooting Ben and Rachel's wedding with him.
BONUS:
Check out the shoot that Jamie did with Stitch-It & Co.
It's full of incredibly inspiring menswear and of course, beautiful photography.