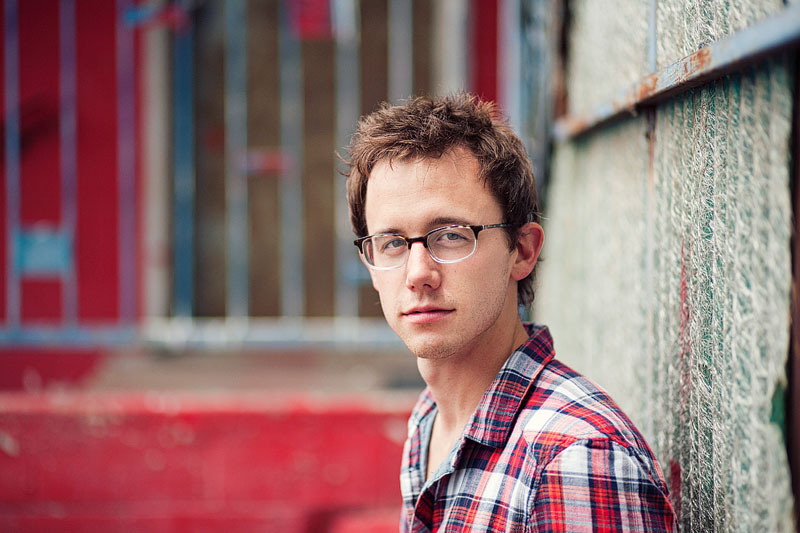 Photographed in Nashville, TN
I'm already breaking my rule for featuring solely southern artists, but I've just got to today! Despite the fact that Blake was raised west of Chicago, he does live in Nashville now, and I'd like to think he got to the south as quick as he could. I had the pleasure of photographing Blake  and thoroughly enjoyed getting to know him! Click the photo of Blake above for the rest of my favorites from our shoot, and while you do that, have a listen to the best version of The Proclaimer's "I'm Gonna Be (500 Miles)" that I've ever heard.
Blake Stratton "I'm Gonna Be (500 Miles)"
Favorite thing about living in Nashville:
The best part of this city is the people. It's rare to have a city so full of creative people passionately pursuing their dream. It's life-giving and inspiring to be around.  I've been blessed to have made some awesome (and awesomely talented) friends.
Thing you've come to love most about the south:
Dessert after every meal. I grew up with the occasional dessert after dinner, but southerners respect dessert as a necessity to be enjoyed at least twice a day, if not more.
Most proud of regarding this album:
The album's namesake "Bellevue," was my highest priority in the recording process. I would say to my engineer/producer, David Spencer, "If we get one thing right on this project, it's gonna be this song." My goal was to hear the recording and get taken back to the moment that inspired it. I think we did that.
Listen to the rest of the Bellevue EP here and then go buy it tomorrow!