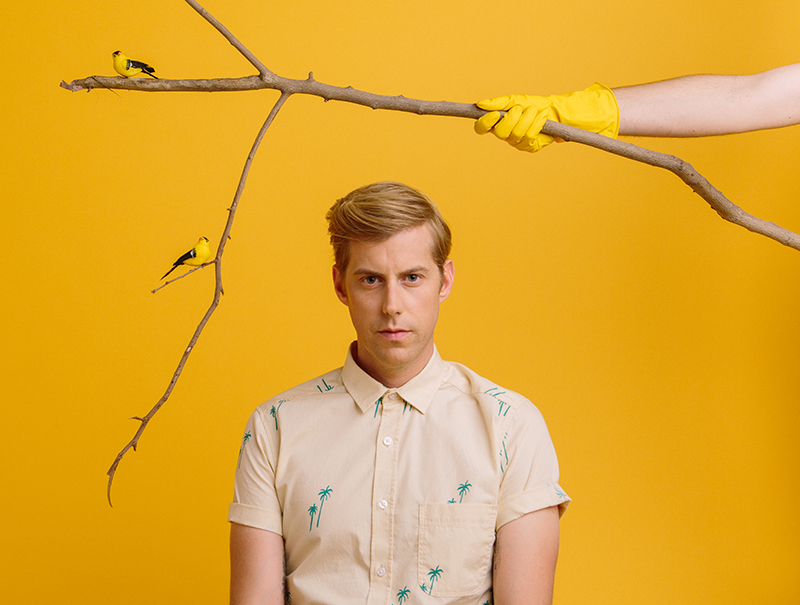 Photographed by Brendan Walters
High School Caroline was obsessed with Something Corporate, her first introduction to Andrew McMahon's piano, vocal and songwriting skills. She loved all of their albums and still jams them, and not just for the nostalgia. End third person, move forward.
I've been into every one of Andrew McMahon's projects. SoCo, Jack's Mannequin, and now his solo venture. It's no surprise that I'd be into this new endeavor. In Billboard's Exclusive Premier of the album, I learned that to write the album, he literally set off for the wilderness – a cabin in Topanga Canyon. "McMahon would write during the week and head home on weekends to be with his wife Kelly, who was pregnant with their first child. Their newborn baby, Cecilia, inspired the album's second track, 'Cecilia and the Satellite.'" The song mentioned is my favorite from the record, and even sweeter after reading him describe it – "I wanted to have a snapshot of who I was in the years leading up to meeting her."
I love this album in it's entirety – it just gets better and better with each listen.
Stream: "Cecilia and the Satellite"
Cecilia and the Satellite