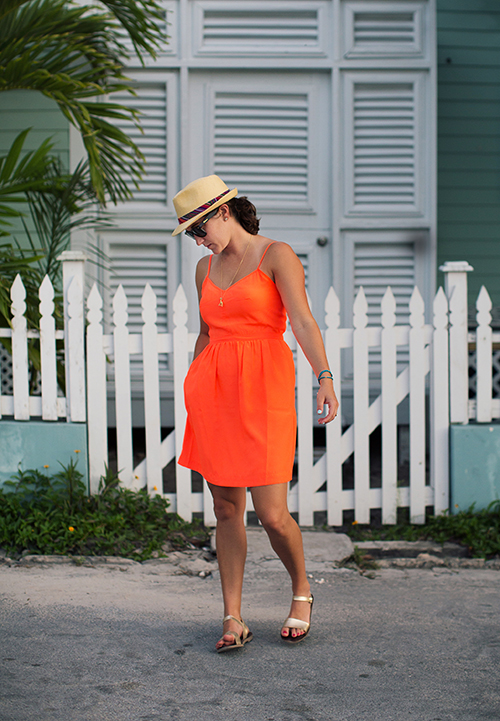 Photographed on Harbour Island, Bahamas
Raised in:
Spring, Texas
Lives in:
Jasper, Georgia
Favorite meal from second visit to Harbour Island:
The winner is our final evening's dinner at The Landing. Avocado, beet & Stone crab (with coconut almond butter & sunflower sprout) and goat cheese ravioli (with poached shrimp, tea soaked raisins, burnt butter and pine nuts), washed down with a few glasses of rosé. Second place goes to the lobster quesadillas for lunch at Sip Sip paired with their delicious passion fruit Sauvignon Blanc sangria.
Now would ya look at that:
My bestie Tig snapped this of me on our way to the dinner mentioned above.