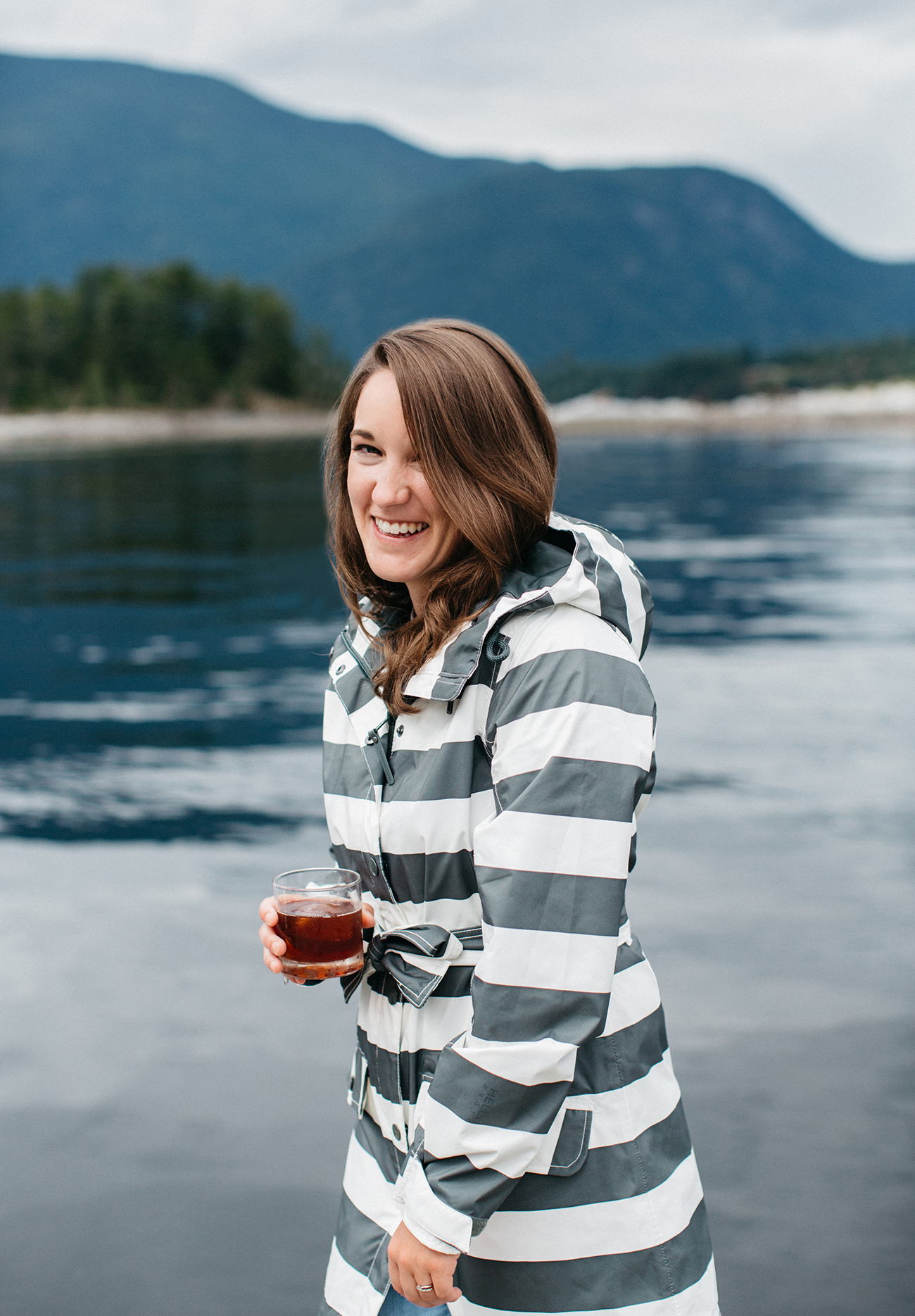 Photographed in British Columbia, Sonora Island
On our last trip out West this summer, we ventured North to British Columbia for Mark's cousin's wedding at Sonora Resort. This was our first visit to B.C. and the resort is without a doubt one of the most beautiful and impressive ones we've ever stayed. It can only be accessed by boat or sea plane making you feel a little bit like a movie star. We're missing the fun, the food, the foggy, cool weather and the seals. Mark snapped this photo on our last afternoon; I was laughing to keep from crying about our trip coming to an end.
Helly Hansen W Lyness Coat (c/o). A modernized version of the Fisherman's raincoat. It was the only jacket that I packed for a 60-70 degree forecast with a chance of rain everyday. Waterproof and windproof but still breathable, it's the perfect weight and style.
Negroni. The Sonora Resort bartenders were my buddies by the end of our four days of all-inclusive cocktails. They take the classic Negroni to the next level by simply adding an ice cube made of coffee. As you sip, it slowly turns into an easy variation of Cold-Brew Negroni.