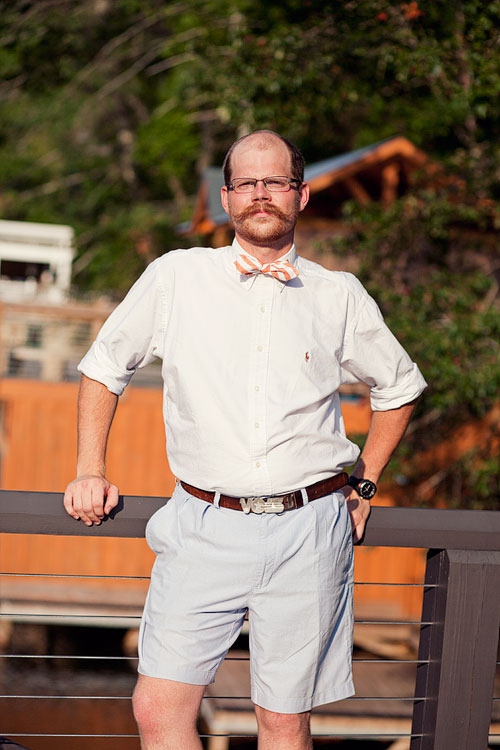 Lifelong Vols fan.
Raised in:
Knoxville, Tennessee
Lives in:
Jasper, Georgia (moved to town a few weeks ago from Knoxville)
Favorite thing about Knoxville:
Driving down Neyland because you've got the Tennessee river on the left and the stadium on the right and when the sun is about to go down and the light hits just right…it's beautiful.
Now would ya look at that:
Vols belt buckle found on eBay, grew his mustache before mustaches became trendy again.