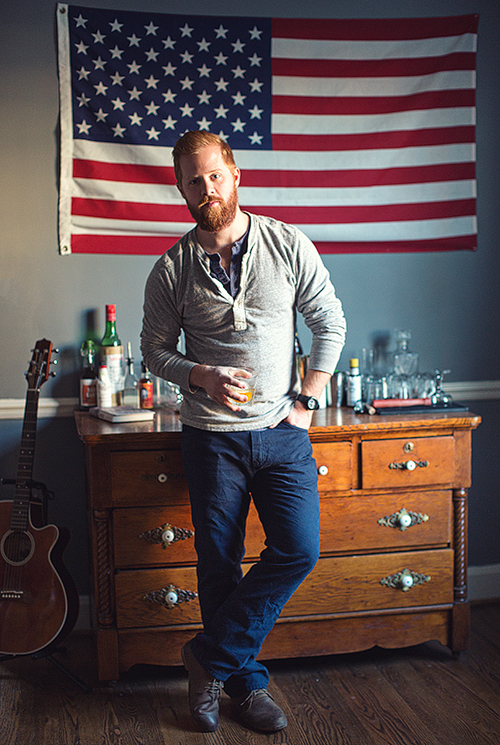 Photographed in Nashville, TN
Raised in:
Spartanburg, South Carolina
Lives in:
Nashville, Tennessee
Favorite cocktail you've recently made:
I invited some of my dear friends over to make drinks and watch the Beyoncé documentary on HBO. There was a cute girl there who loves St-Germain who I may or may not have wanted to impress with a cool cocktail. This is what I came up with..
muddle 1/8th lemon, 2 strawberries, & 1 mint sprig
add 1/3rd St-Germain, 3/4 simple syrup, 2-3 dashes of lavender bitters and 2 oz of your favorite gin
shake and strain into a Collins glass filled with ice
garnish with a lemon wheel + mint leaf
Now would ya look at that:

Speaking of making cocktails… Jamie helped takeover the "Drink This" series when I was in Nashville last week. We're posting all the deliciousness we made next week, so stay tuned!