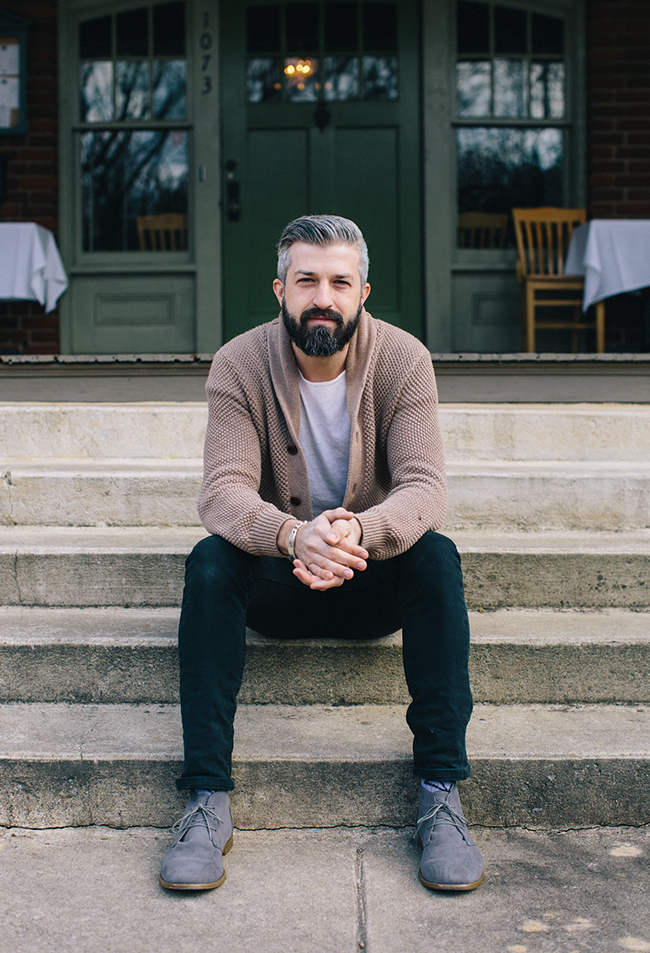 J. Crew sweater, Levi's shirt and 511 jeans, Topman boots
Up next in our Athens bar crawl series, Ryan Sims, Bar Manager at 5 & 10. Let's get right to it.
Raised in:
Marietta, Georgia
Lives in:
Athens, Georgia
How you landed at 5 & 10:
This is my second stint here. I began as a part-time busser, then a host, then a waiter. Then, seemingly out of nowhere they put me on as an expediter – which was pretty crazy. However, that got me in the kitchen which unlocked a whole new world for me.  I began coming in off the clock to learn how to cook and eventually asked the executive to work full-time in the kitchen. I learned all the stations and eventually was a bit of a junior sous chef. I left a year or so later to pursue restaurant work in New York only to return a year later. I worked at Seabear for a while and then moved back to 5 & 10 this past September.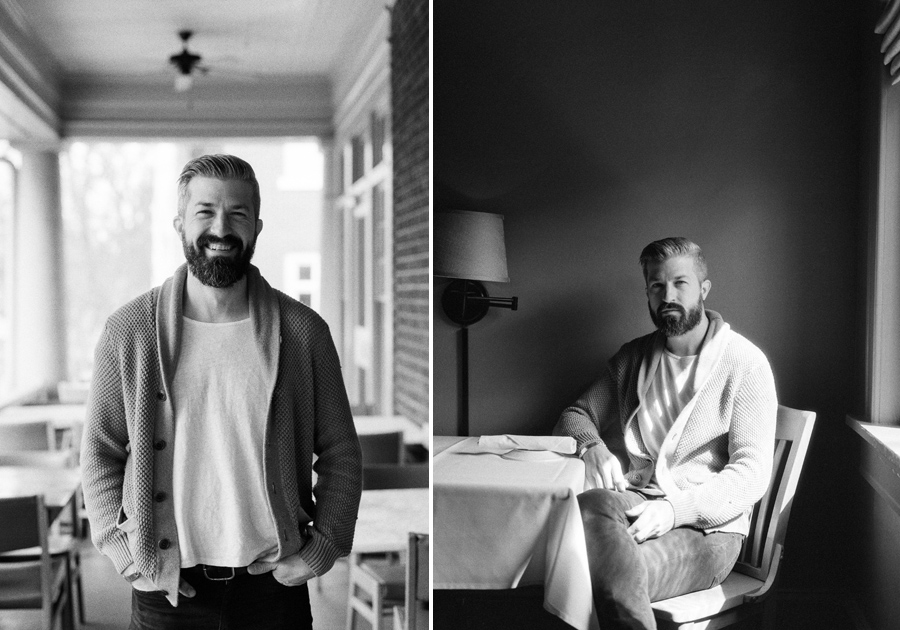 Mamiya 645 on Ilford 1600 film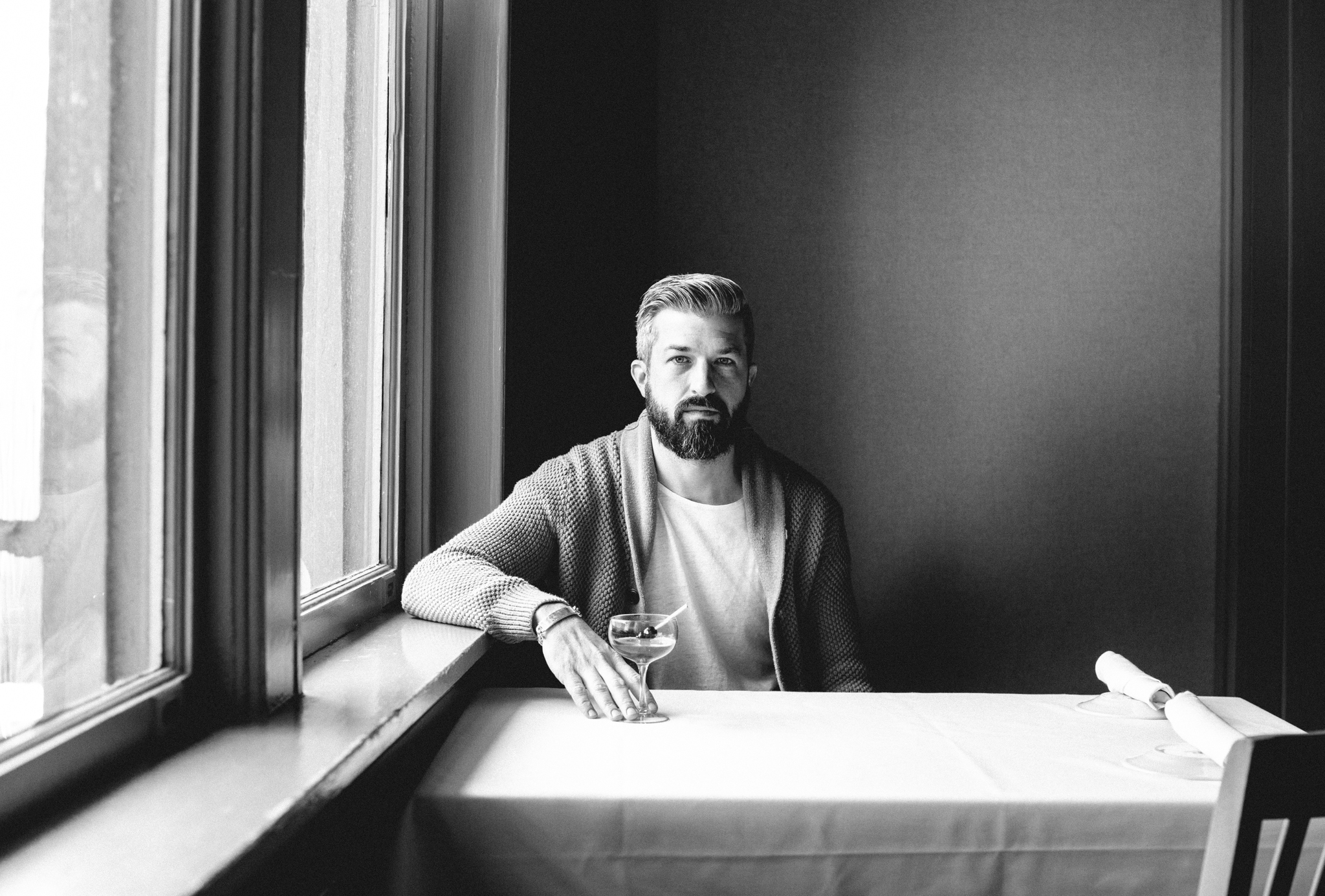 Favorite cocktail on your current menu"

"Firmino's Familiar." Blanco tequila, Strega, blood orange juice, lime, agave, and saline solution. It's very refreshing and has a gorgeous color.
Your go-to beer order:
Anything from Creature Comforts. Those men and women are inspirational and their beer is fantastic. I'll never turn down a Mexican lager, either.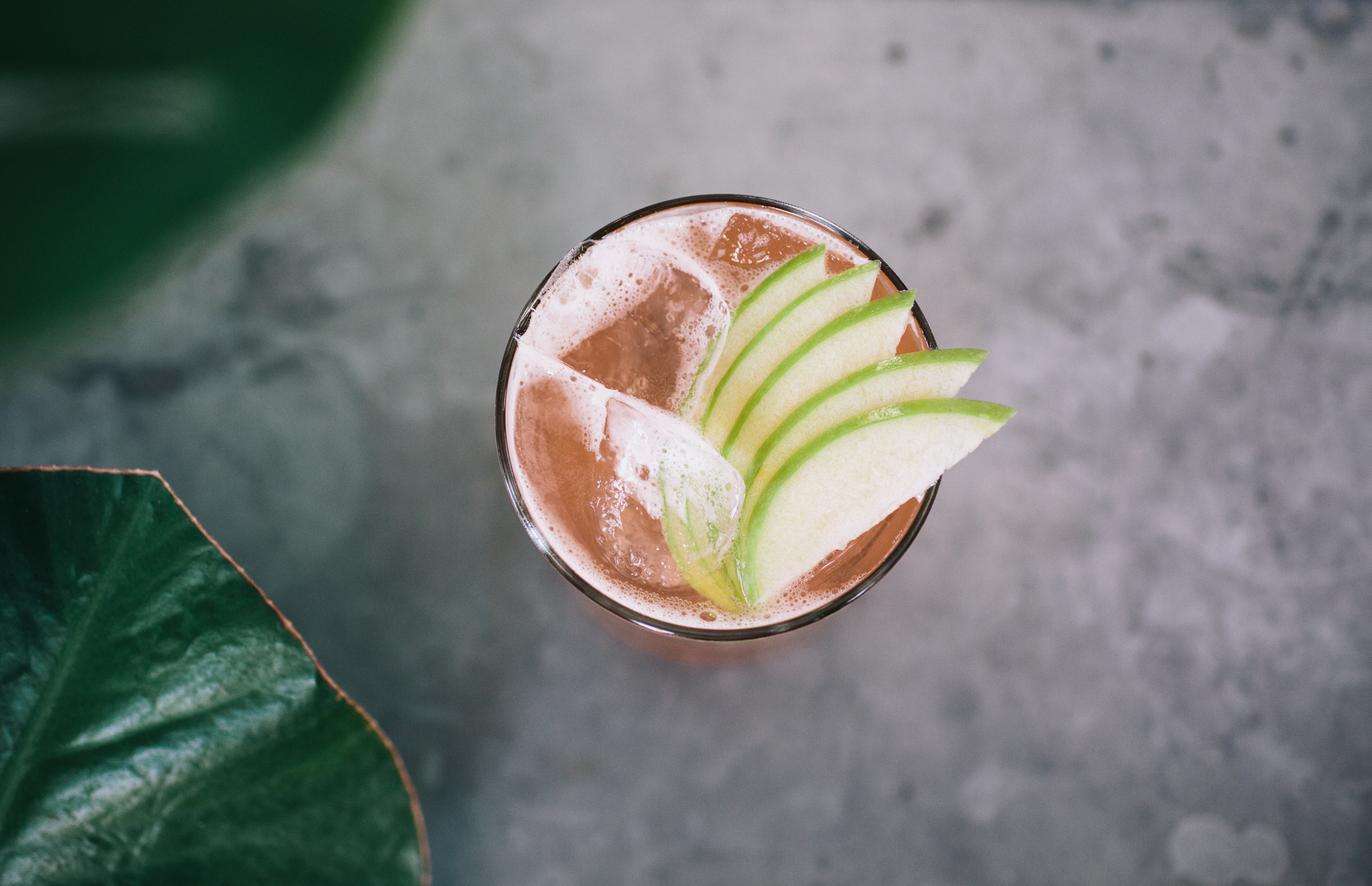 Moonlight Through the Pines:
I knew I wanted a refreshing rye cocktail on the menu. The pastry department had some really nice Honeycrisp apples so I immediately thought to put the two together. I think it really found it's identity once I added some Zirbenz Stone Pine Liqueur.  All that was left to do was to brighten in up so I added lemon juice for freshness and Dolin to calm the heat of the rye. People drink through this one pretty quickly.
1.5 oz Rye whiskey – I like Templeton
3/4 oz Dolin Dry Vermouth
1/2 oz fresh lemon juice
1/2 oz simple syrup (1:1)
1/4 oz Zirbenz Stone Pine Liqueur
1 cheek of Apple, roughly chopped (with a few slices reserved for garnish)
In a shaker, muddle a few apple chunks with lemon and simple syrup.
Add the rest of the ingredients.
Shake for just a few seconds and strain into a double rocks glass and fill with ice.
Garnish with a few thin apple slices.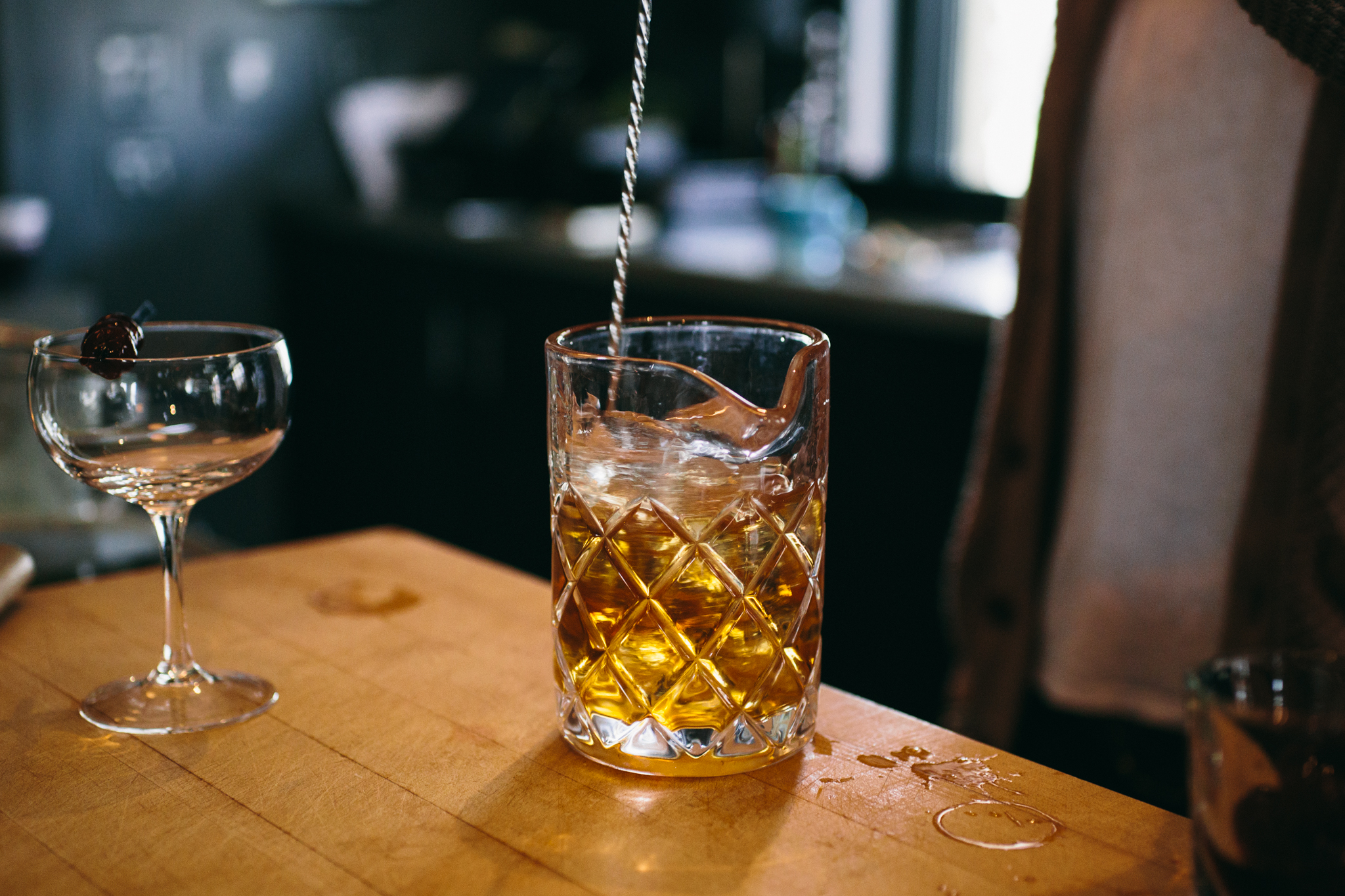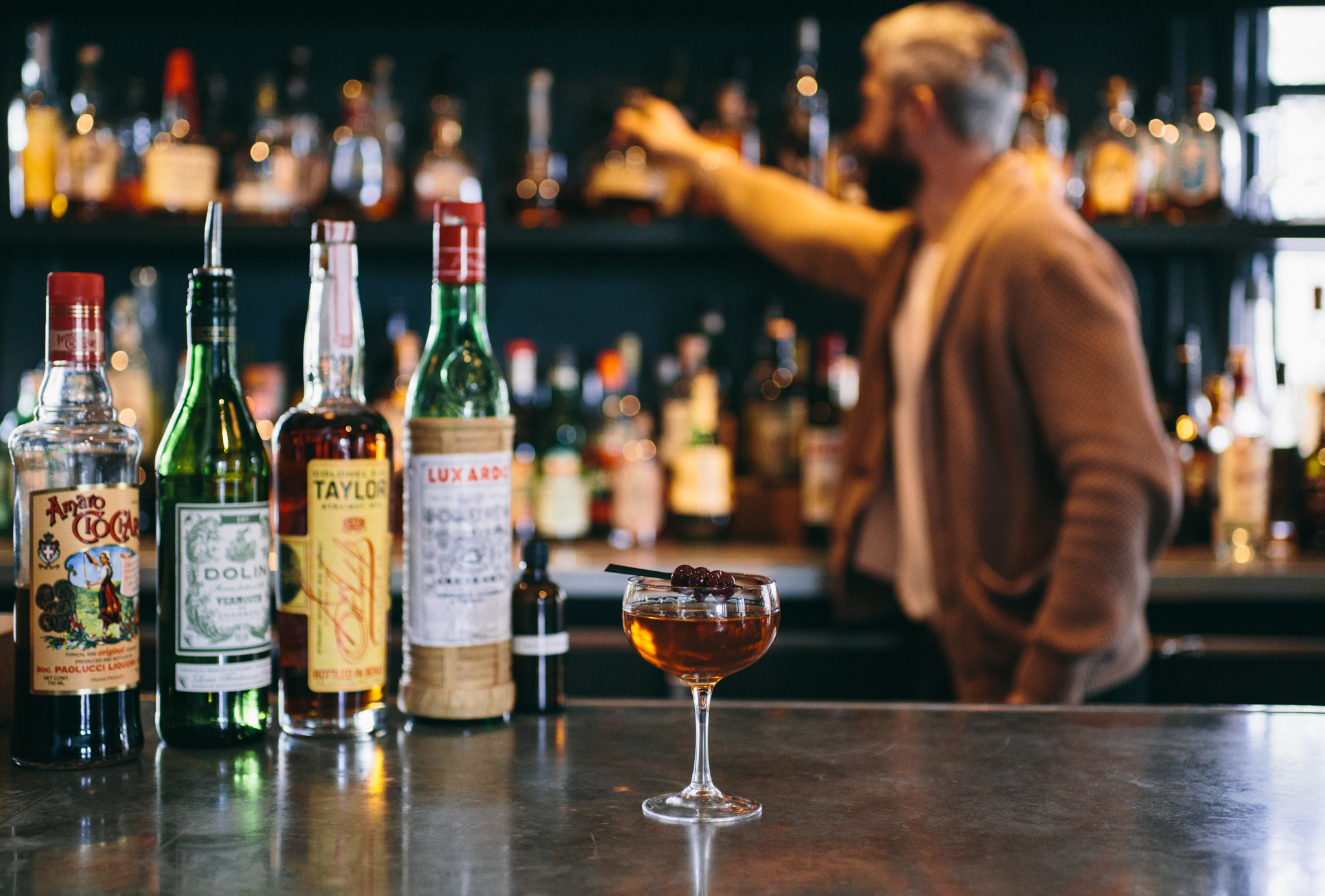 The Nostrand A:
This is named after the Subway stop closest to my apartment when we lived in Brooklyn. It's basically a classic Brooklyn with a few small modifications. First, a true Brooklyn uses Amer Picon, which is all but impossible to find in the states. I substitute
Amaro Montenegro
or
Amaro CioCiaro
. Second, I add orange bitters. Matt McFerron over at
Old Pal
makes amazing bitters so I'm using those. He calls them Buster's Bitters. The only other difference is that I change up the ratio slightly.
Stir with ice for 20 seconds, or as long as it takes you to sing the chorus to Taylor Swift's "Shake it Off." Strain into a chilled cocktail coupe and garnish with brandied cherries.