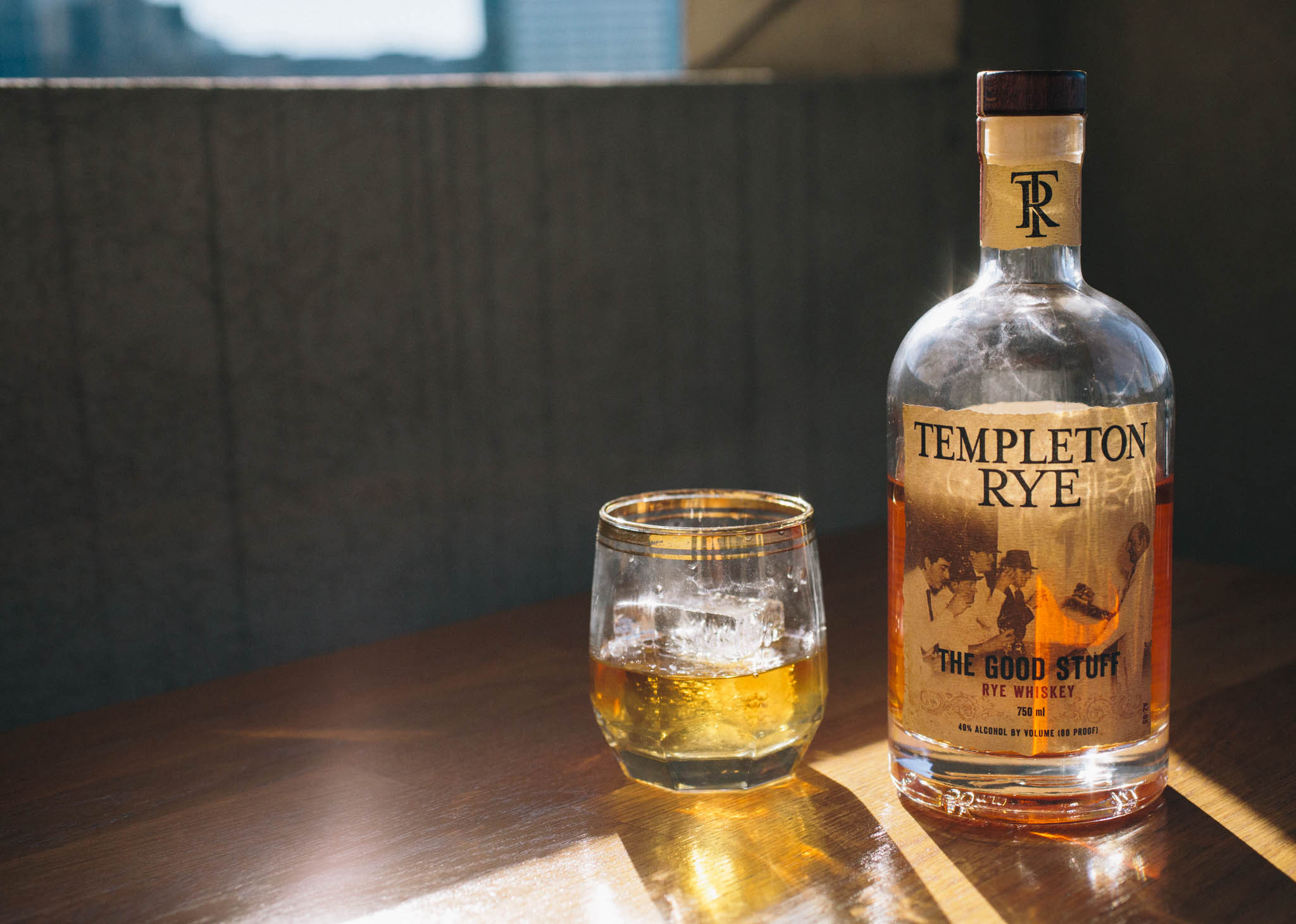 The Drink: I was introduced to Templeton Rye by my parents. I got a call from my Dad to ask me if I'd had it, which I had not. "I'm just sittin' here with Bud, he brought some whiskey back from Iowa. It was apparently Al Capone's favorite. It's really great!" Since that call a few years ago, my parents have kept it well stocked in their bar and I drink it every time I'm home.
During Prohibition, a few enterprising residents of Templeton, Iowa began illegally producing this smooth, high caliber whiskey known as Templeton Rye, or "The Good Stuff." And since today is National Bootlegger's Day, and Al Capone's birthday, it's the perfect day to put this bottle on your radar if it's not already. For those who don't know, whiskey must be 51% rye to be classified as a rye whiskey. Templeton uses a mash of more than 90% rye grains, with malted barley for the rest. That recipe creates rich notes of caramel, butterscotch, maple and toffee – and has a bit of spice to it. I mostly drink it on ice, which my Mom scolds me for every time ("you're watering it down!"). However, it's one of my favorite ryes to use in my Manhattan.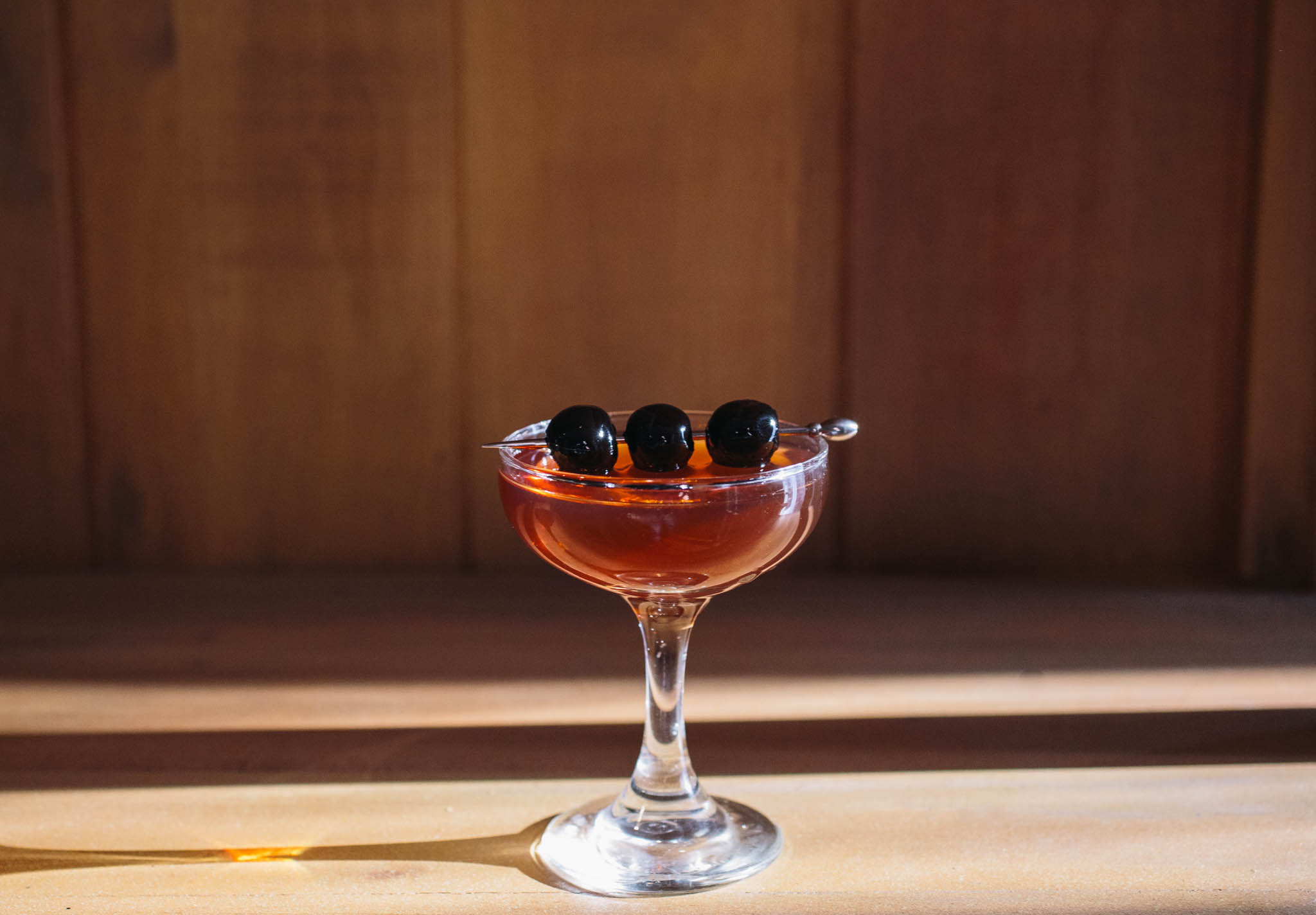 Stir with ice and strain into a chilled coupe.
Garnish with 3 brandied cherries on a pick.
Happy Bootlegger's Day – Cheers!