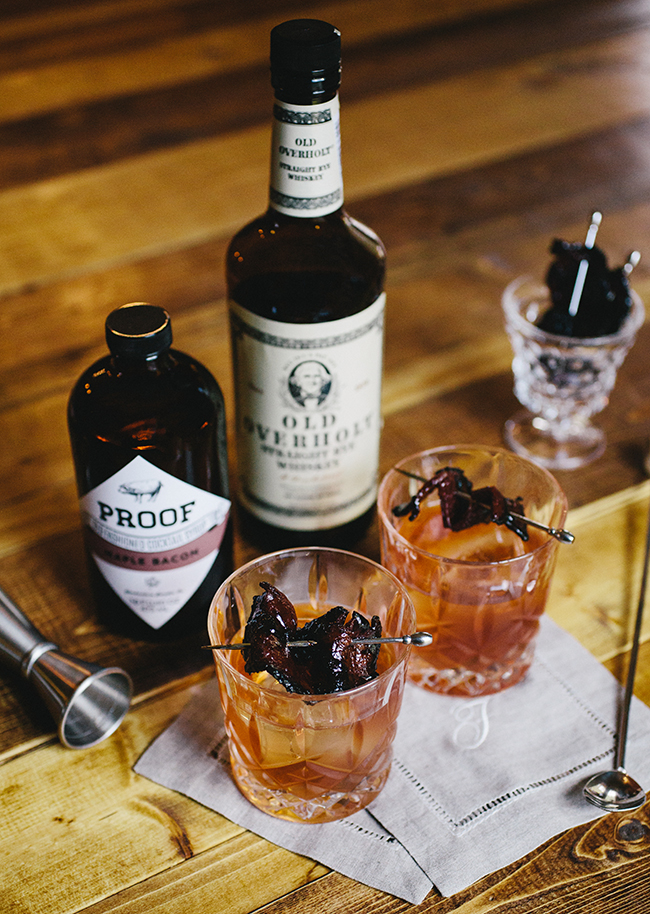 The Drink: A Maple Bacon Old Fashioned…the easy way, thanks to PROOF. A few years ago on our first Drink This Takeover, Jamie and I made a Chocolate Bacon Old Fashioned using the Fat Washing method to infuse the bacon flavor. Not too hard, but not near as easy as opening a bottle of syrup and stirring up a complex cocktail in less than a minute. Enter PROOF Syrup, created by the talented bartenders at The Pinewood in Decatur, GA. They carry a Traditional Old Fashioned, Pecan and Maple Bacon. I went straight for the Maple Bacon. It's made by combining hickory smoked organic cane sugar with our unique blend oleo saccharums. They then mix in smoky bacon and rich, authentic maple syrup. I opted to add a tad more Rye to mine to take away some of the sweetness, letting the drink leaves more of that smoky flavor on my palate after each sip. Overall? Very impressed.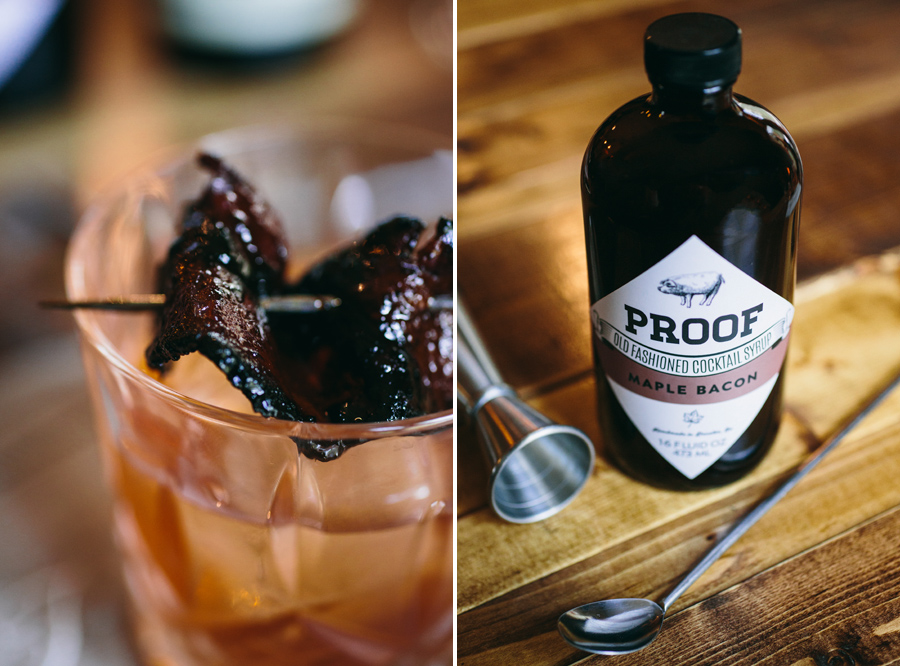 2 oz Rye – I used Old Overholt and made it with 2.5 oz
.5 oz Maple Bacon PROOF Syrup
Candied bacon for garnish – cook bacon in skillet covered in brown sugar. 
In a mixing glass, stir the Rye and Syrup.
Strain into a rocks glass over a large ice-cube. For clear ice at home like ours, get yourself a Neat Ice Kit. Garnish with the delicious candied bacon on a pick if you can hold out from eating it all. 
The Glass: Marquis by Waterford Double Fashioned glass.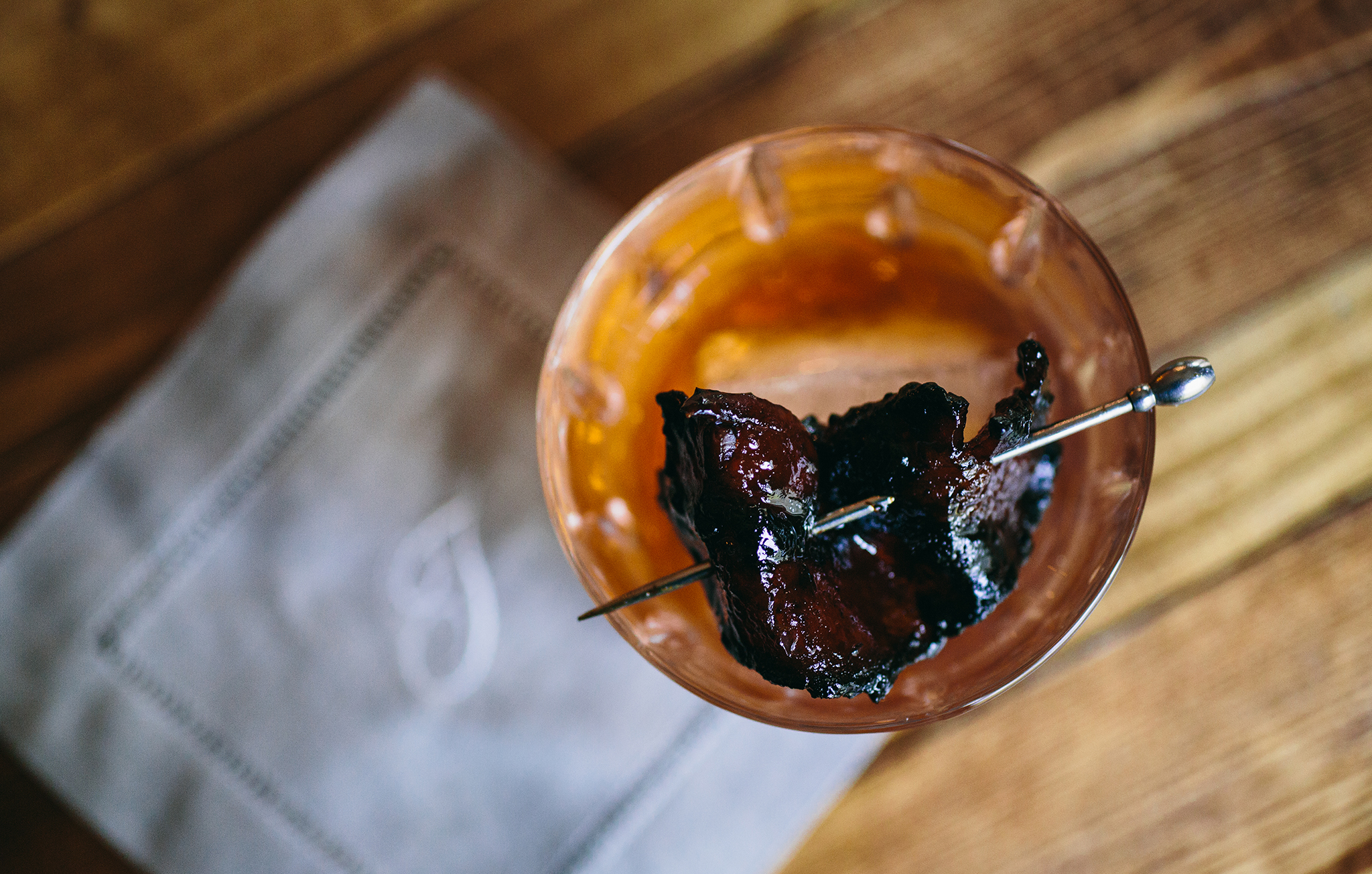 Order PROOF! Use code BACKDOWNSOUTH for 20% off for the next two weeks. Each bottle makes 32 cocktails, so get to drinking.
Styling by Candice Lorraine