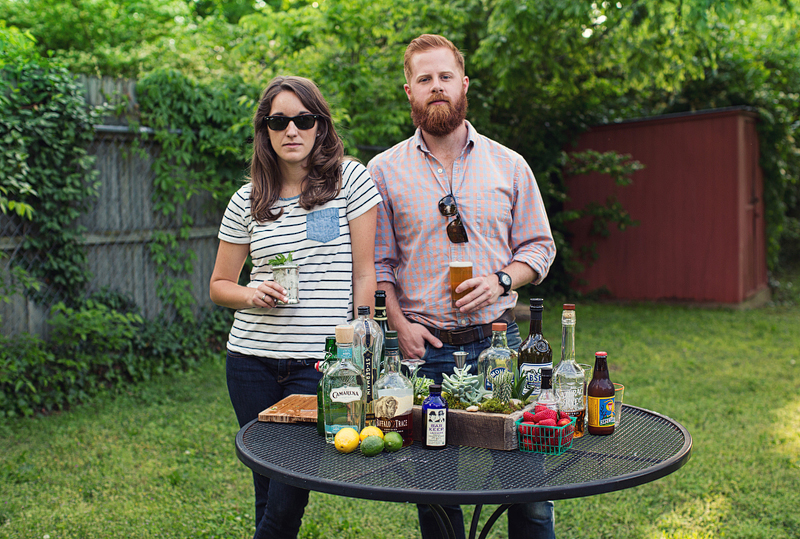 Jamie Clayton and I teamed up again to bring you a second round of Drink This Takeover. It's Part II, y'all!
We set up the bar in my BFF's backyard in Nashville on a ridiculously beautiful evening. Today through Saturday, we're bringing you five cocktails, both classic and new, to rock your world. Hurr we go…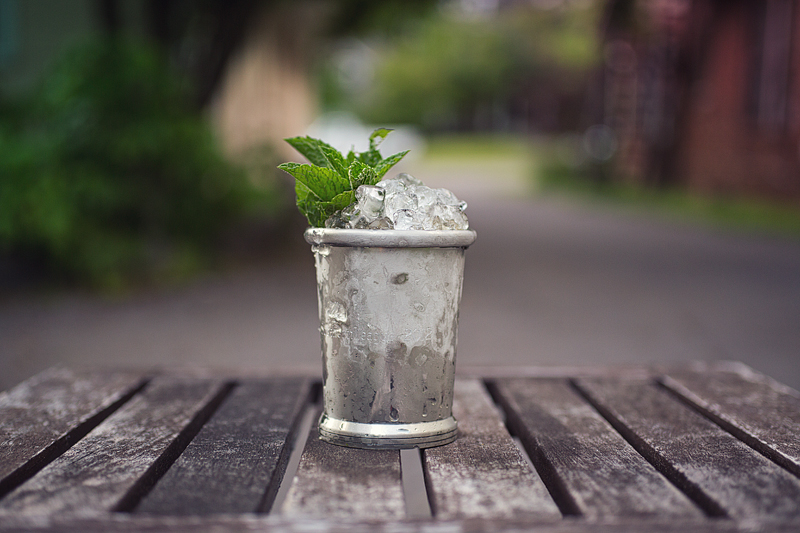 The Drink: The Mint Julep is one of the greatest drinks of all time. To quote Jeffrey Morgenthaler, "I don't know if a lot of people realize how easy this drink is to make at home." We wanted to further the cause and get more people drinking Julep's made the right way.
12-20 mint leaves (get fresh mint, not boxed mint. We got ours from Produce Place). 
Bourbon
Simple syrup
Lightly muddle the mint leaves at the bottom of your cup with 1/2 oz simple syrup.
Add 2-2.5 oz of bourbon – we used 2.5oz of Buffalo Trace.
Make some crushed ice – we used my Lewis Bag to create perfectly crushed dry ice.
Pack your cup as tight as you can with ice, garnish with mint sprigs, stick a straw in it and enjoy.
The Cup: Salisbury 'Texas' Pewter Cup, a gift from Christie Leigh of Southern League Magazine.