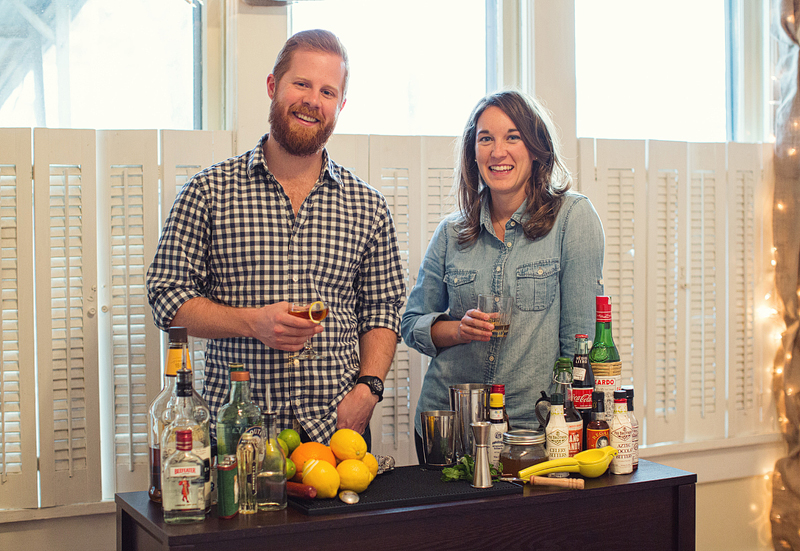 96% of what Jamie Clayton and I talk about is photography, music, and cocktails. We thought the new "Drink This" series was a perfect opportunity to combine parts of our bars together and make some goodness. So, we settled on some recipes, set up a bar in the back room of my BFF's house in Nashville, and got to mixing (and dancing).
Today through Friday, we're taking over the blog with the four drinks we made. First up…
KISS KISS BANG BANG; or, The Val Kilmer
Jamie bought me a bottle of Smoked Spiced Orange syrup from Nashville's Bang Candy Company, so we wanted to use it in a cocktail. While digging online, we came across the bar menu for Founding Famers in D.C. (a place I've been to and loved). Their "Founders Smash," listed on the menu, reads: Founding Farmers Rye, muddle lemon and orange syrup, bitters. Thus, the inspiration for our very own cocktail was born. I call it the Kiss Kiss Bang Bang, Jamie calls it The Val Kilmer, but we both call it delicious.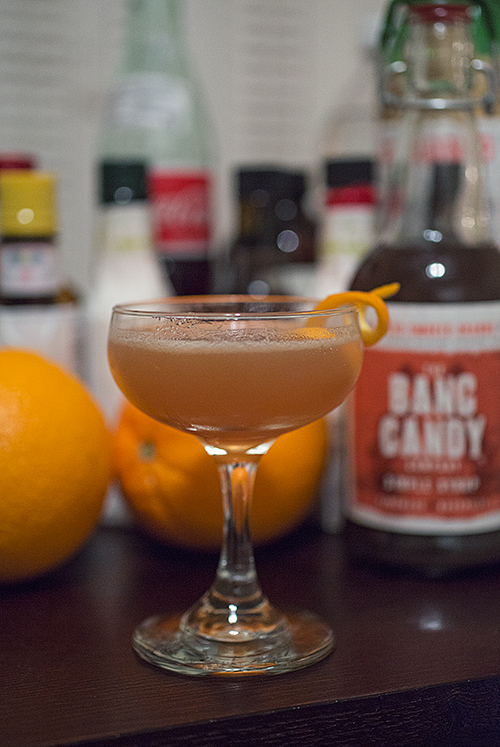 The Drink: Muddle 1/4 lemon with 3/4oz Bang Candy Co.'s Smoked Spiced Orange Syrup and 2 dashes Angostura bitters. Add 2 oz Rye (we used Rittenhouse), ice, and shake. Strain into a chilled coupe and garnish with a lemon twist.
The Glass: Coupe from The Boston Shaker.