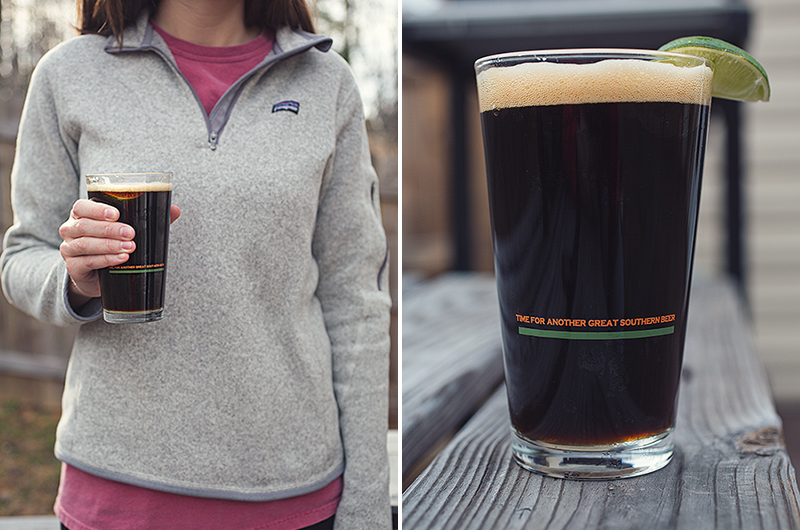 I first heard about this via Complex City Guide's 25 Best Cocktails in New York Right Now, in GIFS. The Stout and Stormy came on and the GIF made a Stout look refreshing. I had to have one.
I made it for some friends with two different beers to compare. First, Duck Rabbit's Milk Stout, to give the North Carolina brewery some love. This is a solid milk stout, no doubt, and the drink was successful…or so we thought. We then tried it with the recommended Southern Tier's 2x Milk Stout, the beer that Goat Town uses for their recipe. The deeper flavor of this stout made the ginger flavors shine much stronger than the Duck Rabbit did, and made the drink much more well rounded. The Duck Rabbit masked the ginger flavors a tad, but brought out more lime flavor. Try it with both, or some other milk stouts, and see what you think!
So, onto the recipe…
The Drink: Whip up some ginger syrup. Shake 1oz of the syrup and 3/4oz fresh lime juice with ice. Stain into a chilled pint glass, float the stout (we recommend Southern Tier's) on stop, stir a tad, garnish with a lime wedge.
The Glass: From Red Brick Brewing.
The Attire: Kristen in Patagonia's Better Sweater.