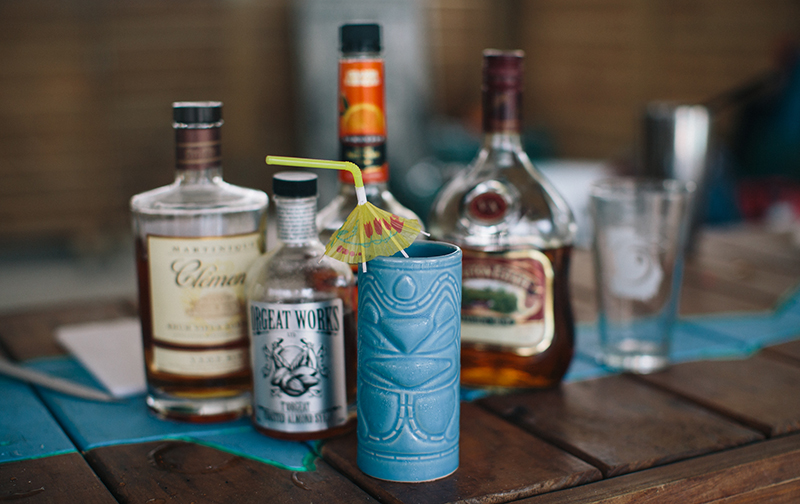 Look, I've accepted that "summer is over," it's fine. I'm fine…
But on our Cape San Glamp trip (post coming soon), I crushed Mai Tais. Classic, refreshing Mai Tais. And thus, I must share the recipe with y'all. So break out your rum and put down your PSL for just a minute to enjoy one of these babies.
The Drink: Like most (proper) tiki drinks, the Mai Tai has a lot of ingredients. I slightly adapted from Imbibe and took a shortcut on the orgeat to make things a tad easier but still delicious. Orgeat is an almond syrup enhanced with a touch of flower water (rose and/or orange) and is an essential ingredient in a handful of tiki drinks. I came across Brooklyn based Orgeat Works and figured it was a great excuse to test out their products, so I got a bottle of their T'Orgeat. I was really impressed and will definitely be back for more.
Combine all ingredients in a shaker with ice.
Shake it off like Taylor Swift and pour into a tiki mug (of course, not necessary, but highly recommended).
Stick a straw in that bad boy and enjoy!
The Mug: Ceramic tiki mug.