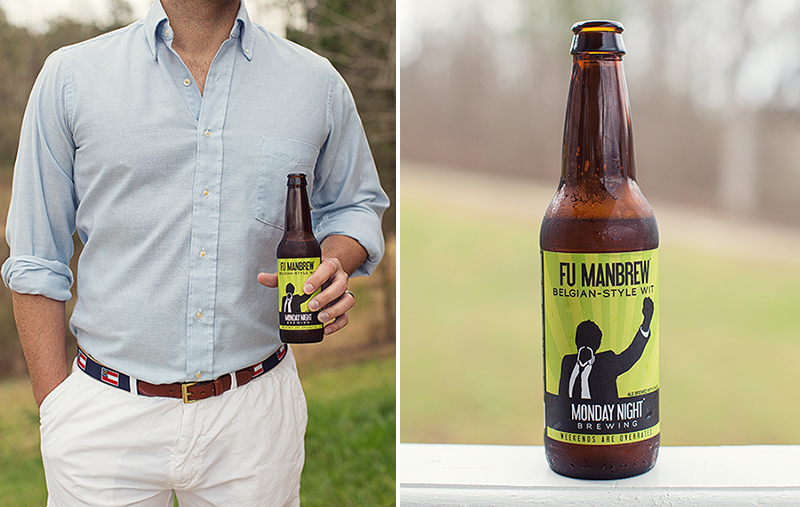 The Drink: Monday Night Brewing's Fu ManBrew. We love this and think this brewery is putting out some of the best beers in Georgia. Their Belgian-Style Wit packs a punch of ginger and spice and all things nice and is the perfect beer for Spring porch sittin'. Or anytime, anywhere sittin', really.
As of now, the brewery doesn't distribute outside of the state, but plans on looking into it early next year. So, for you Georgia based readers, click here to see where you can fill your growler or get it on draught. Last month, the brewery started selling bottles in various spots around Atlanta (like Hop City), and plans on selling in Athens in the next two weeks.
For the non Georgia readers, this is a must try local brew the next time you visit.
The Attire: 
Thrifted $3 OCBD, yellow buttonhole stitching swapped by Mark.