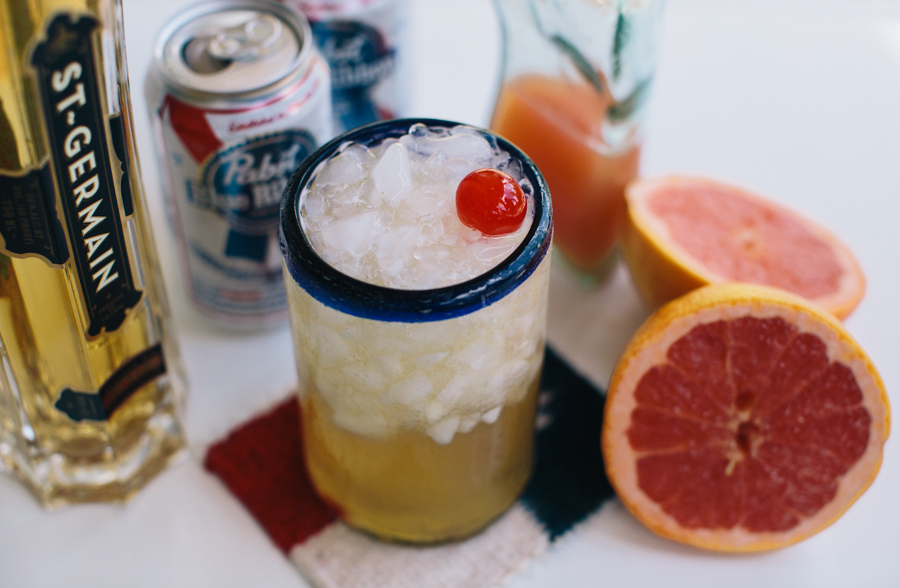 The Drink: This is one of the best drinks (and so easy to make at home) from The Stone Fox in Nashville, one of Jamie's favorite bars.
Build this cocktail in the glass starting with the grapefruit juice and St. Germain.
Add handful of crushed ice and top with PBR.
Garnish with a maraschino cherry.
The Glass: Handblown glass from Mexico.