My friend Mason (who was blogged yesterday, below, see for yourself) founded Volunteer Traditions in 2005. He and his tailgating friends, fed up that South Carolina seemed to have their half moon and palmetto everywhere, decided to make belts with the Tennessee flag on it. People loved the quality products of their state, and Mason expanded the brand to include additional products and states, focusing on making apparel people can wear proudly, wherever they go. From bow ties to dog collars, Volunteer Traditions products do live up to the standards customers have for their state.
I've had the pleasure to work with Volunteer Traditions on some shoots, which you can see here, here, and here! And now, I'm teaming up again with Mason, but this time you're involved. Enter for your chance to win one of the Heritage Line caps (pictured below are just a few from the collection). Here is what you need to do to be entered:
Head over to Volunteer Traditions and shop for your favorite hat.
Leave a comment on this post with your name, email, and which hat you'd like to win.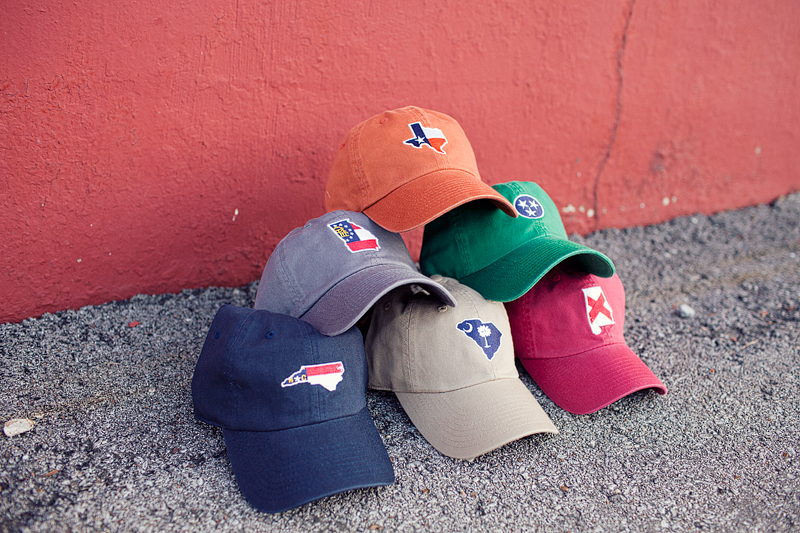 The winner will be picked at random on Thursday, October 6. Good luck!
Congratulations to Josh Flynn for winning the Old Gray South Tennessee hat. Thanks to everyone who entered!