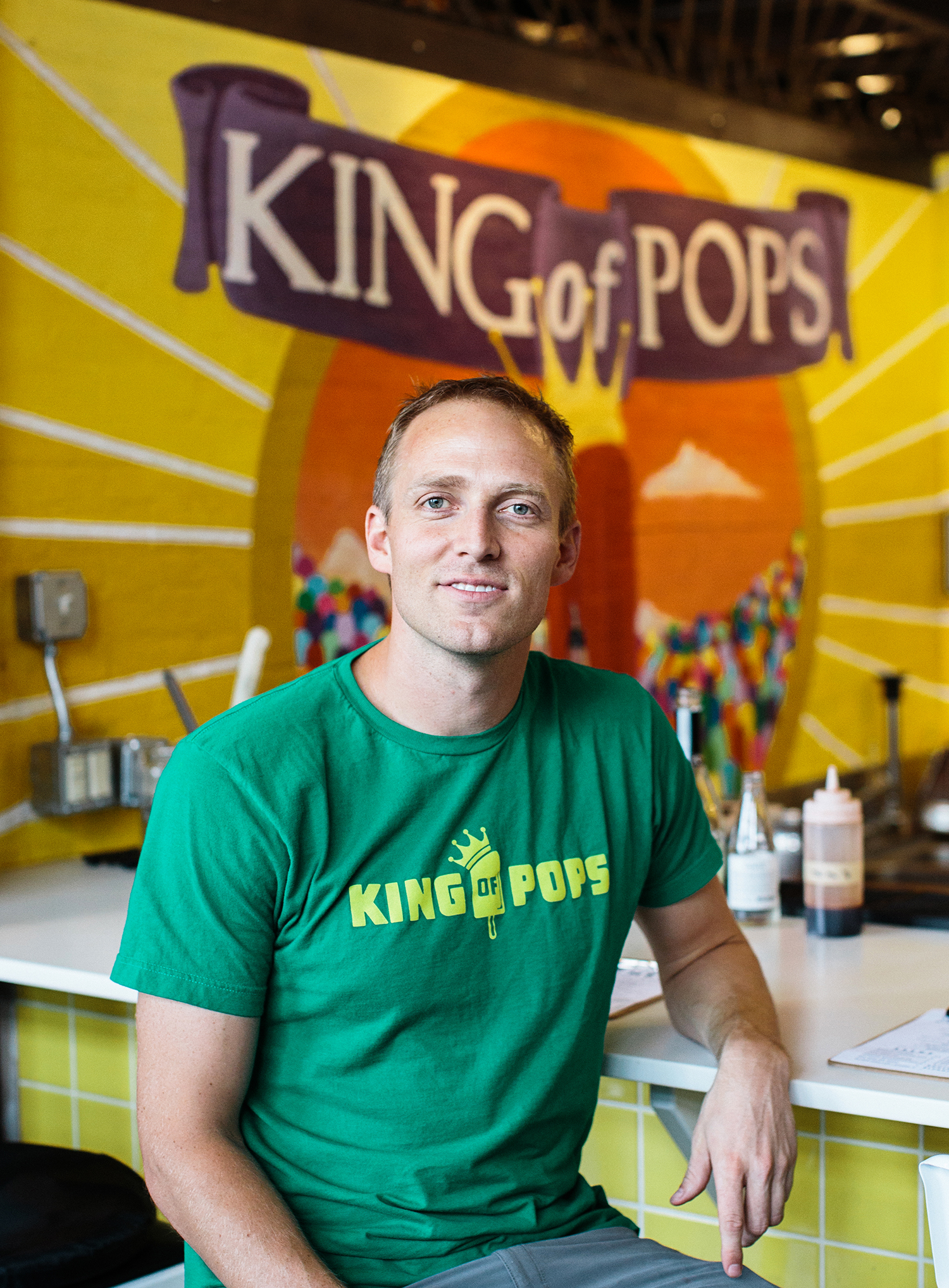 Photographed in Atlanta, GA
Raised in:

Snellville, Georgia
Lives in:

Atlanta, Georgia
How King of Pops got it's start:
King of Pops was started on a whim to do something a little different after getting laid off from a corporate job during the recession in 2009. I was in love with the paleta from Latin America and thought it seemed like something that would make for a very fun summer job. With no real business plan things took off, and we've grown with an intention to support local good agriculture and provide a fun product at the same time.
All time favorite flavor:
Banana Puddin'
What sets the Ponce City Market location apart:
Alcohol! We pair pops with cocktails and make special pops that enhance the drinks as they melt. In addition, we have some boozie slushies which is a great way to cool off on the weekend (or any day).
Spot you most frequent at PCM:
I love
The Mercury
. I'm able to momentarily forget where I am, or what I have to do for the rest of the week.
Now would ya look at that:
Meet Steven Carse, CEO, Co-Founder and visionary of King of Pops. You're likely no stranger to their delicious creations but if you are, find one near you in Athens, Atlanta, Charleston, Charlotte, Greenville, Nashville, Richmond and Savannah.