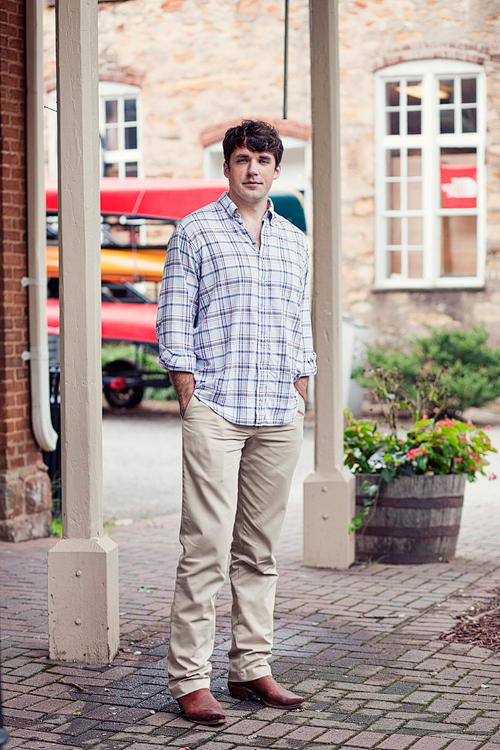 Photographed in Roswell, GA
Raised in:
Atlanta, Georgia
Lives in:
Roswell, Georgia
Favorite southern city to travel to:
Charleston because it always has a cool vibe. It has so much to offer – awesome food, great night life, and the beach is close.
Now would ya look at that:
Founded and runs Jack Donnelly, high quality khakis American made in the South with superior craftsmanship and attention to detail. Currently wearing a pair of his Dalton pants. Can't help but point out his cowboy boots as well, something that he picked up a liking for while attending college at TCU in Ft. Worth.