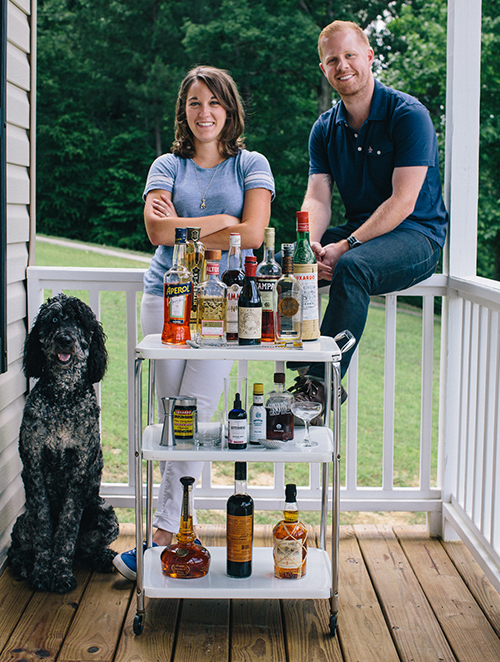 Jamie came to Atlanta a few weeks ago to join me in fulfilling our high school dreams with a Dashboard Confessional and Third Eye Blind concert. We found ourselves with an open afternoon and figured there was only one way to successfully fill the time: Drink This Takeover!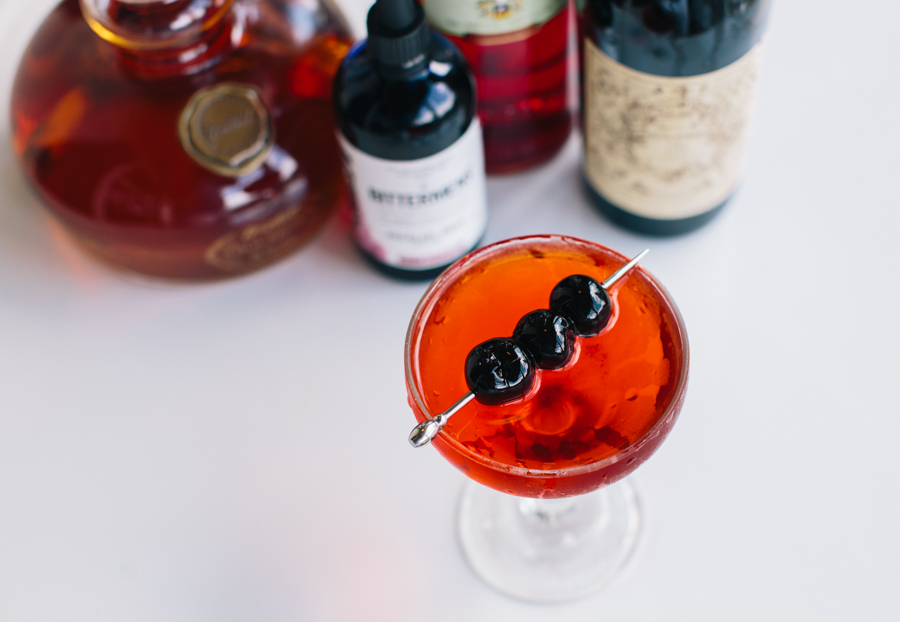 The Drink: We're starting with a cocktail neither of us had ever had: the Left Hand Cocktail – found in The PDT Cocktail Book. We knew there was no way we wouldn't love this drink. Bourbon, Campari, Sweet Vermouth and Mole bitters (which we are always looking for new ways to use). Sam Ross combined his favorite classics (and ours, too), Italy's Negroni and America's Manhattan, into one drink and named the result after Lefty, an Italian-American character from the movie Donnie Brasco.
Stir with ice and strain into a chilled coupe.
Garnish with 3 brandied cherries on a pick.
The Glass: Coupe from The Boston Shaker.