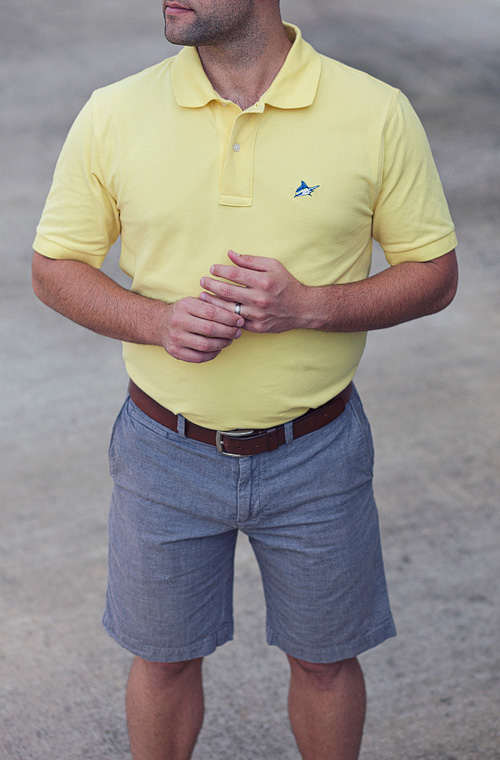 Atlantic Drift Yellowfin Blue Water Polo (c/o)
Photographed in Jasper, Georgia 
The Propst brothers, founders of Atlantic Drift, don't want to be "just a polo brand." Nathan and Thomas, based outside of Charlotte, are going after the outdoors/sportsman like themselves. "We grew up on the water fishing, in the woods hunting, or just spending our summers relaxing on the beaches of North & South Carolina. That is the lifestyle we know and love, which we want to develop into this brand." In doing so, their main goal is to be an all-in-one brand that produces the high end casual clothing you can wear to the office, but also offer the same quality products built to perform on the water or in the woods.
Despite them not being just a polo brand, they do offer a heck of a polo, and you've got a chance to win one!
The winner will be picked via random.org on Friday, March 30th.
To enter, leave a comment with your name, email, and what color polo you'd like to win (pick here).
To receive additional entries…