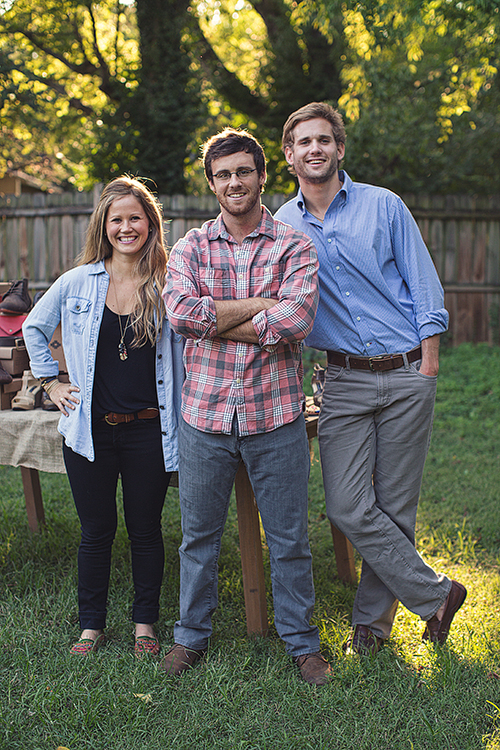 Zoe, Patrick, Nick
Photographed in Nashville, TN
Raised in:
Zoe: Santa Barbara, CA
Patrick: New Orleans, LA, and Hot Springs, AR
Nick: Austin, TX
Live in:
Nashville, TN
When did Nisolo begin:
Patrick: I began developing what would become Nisolo in November of 2010 while he was working in microfinance with Peru Mission. In June of 2011, Nisolo became a full-time gig for the founders for the first time. The official launch of the company and first stateside sales event was held on October 6, 2011.
Describe Nisolo's mission:
Patrick: Nisolo is a socially conscious brand dedicated to offering a unique product that fuses quality and fashion with a vision to spur sustainable development throughout impoverished regions of the world. A Nisolo purchase is both a stylish indulgence and an investment in the future of the impoverished artisan who crafted it. Supporting Nisolo allows consumers to directly facilitate one of the most powerful forms of poverty alleviation in the developing world: job creation. By offering a hand up and out of poverty rather than a handout, Nisolo's goal is to empower impoverished artisans with the ability to shape their future through their extraordinary work.
What sets Nisolo Shoes apart:
Zoe: One thing that sets Nisolo's product line apart from other brands on the market is the chic, classic design of each shoe. The attentiveness to detail evident in the shoemaking process of Nisolos is only heightened by the fact that each pair is viewed by the artisans as a unique piece of art. As a company, Nisolo is set apart in comparison with other similar brands by the superior quality and design of our products and the sustainability of our cause.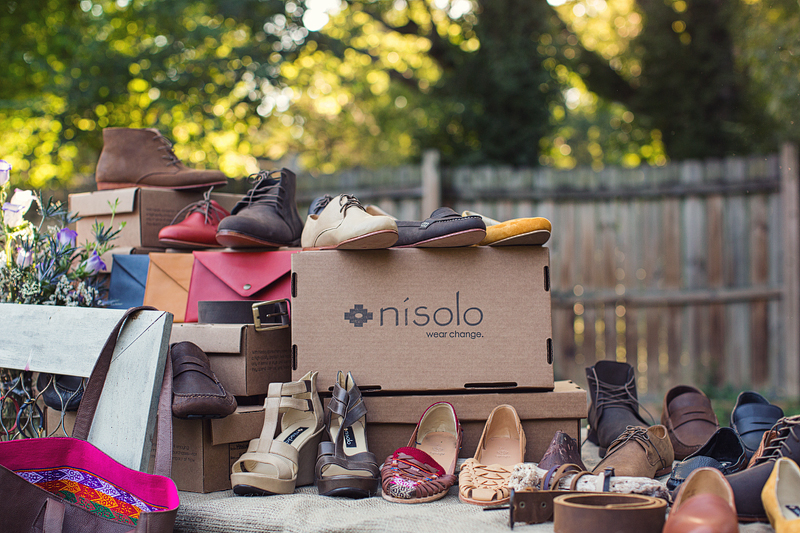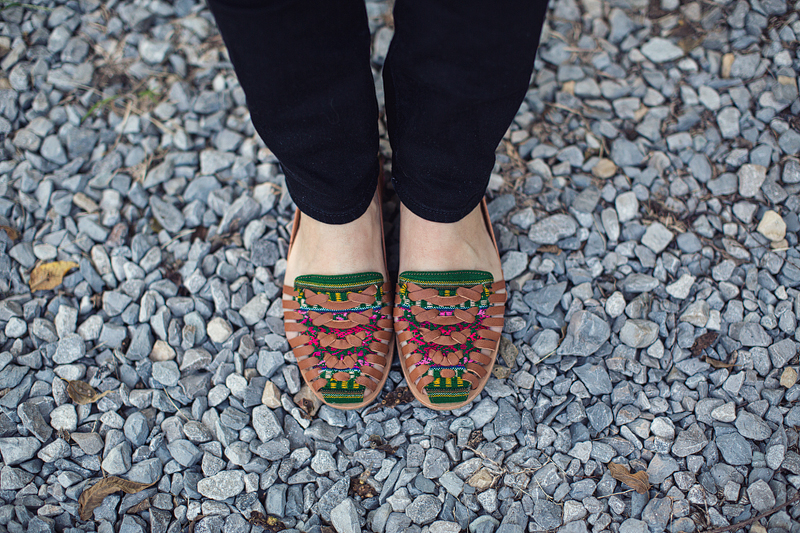 How did the three of y'all end up together:
Patrick and Nick  were connected because they both spent a year in Trujillo, Peru working with Sinergia, the micro finance organization started by Peru Mission. Nick was down there in 2009-2010 and Patrick worked down there in 2010-2011. Through this, the two became acquainted—although they didn't actually meet in person until about 6 months into working together on the Nisolo project. Patrick and Zoe were introduced by a mutual friend who Patrick knew from Ole Miss and Zoe knew from working in corporate fashion in New York. Around 6 months into the development of Nisolo, Zoe flew down to Trujillo to meet Patrick and all of the shoemakers he had been working with. She fell in love with the vision for Nisolo and soon after quit her job and moved to Peru to work full time with Nisolo.
What brought you to Nashville:
Nick: We see a great opportunity to make a lasting footprint, specifically in the South. As opposed to other hotspots for social enterprise such as the West coast, Austin, or New York, we see the South as an untapped market that hasn't been legitimately exposed to conscious consumerism and the idea of empowerment through helping the poor help themselves. We want to help change that. As the movement of social enterprise continues to grow in the South, and specifically in Nashville, we want to grow and lead that movement in this region.
Favorite Nisolo shoe:
Nick: Moreno Loafer in Driftwood
Patrick: Emilio Chukka in Oak
Zoe: Oliver Oxford in Toffee
What makes Nisolo's accessories so awesome:
Zoe: They are simple yet classic and are a great compliment to many different outfits. They are also another subtle reminder of the talent that exists among the Nisolo artisans.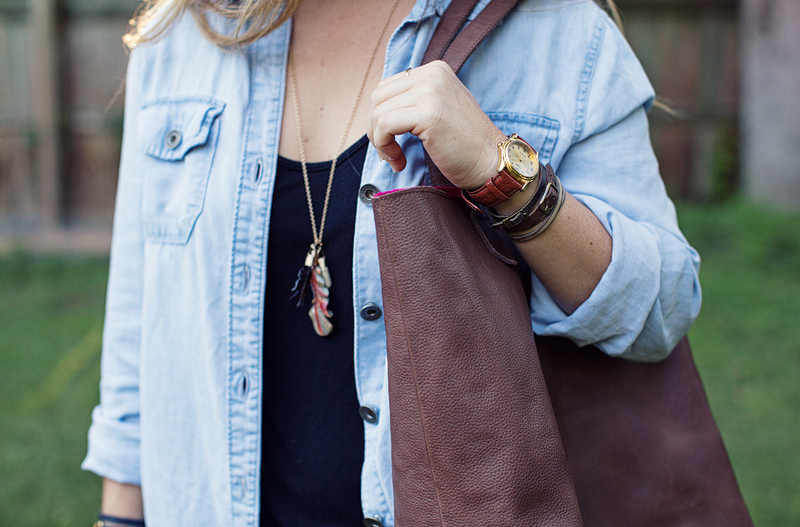 Now, tell us about the Southern Roots Tour:
Nick: We want to present the thought of conscious consumerism to people throughout the South that haven't had much exposure to a social enterprise like Nisolo. As the movement grows, we are traveling around the South in order to make a footprint in Southern cities and let them know about Nisolo. Our schedule can be found on our events page.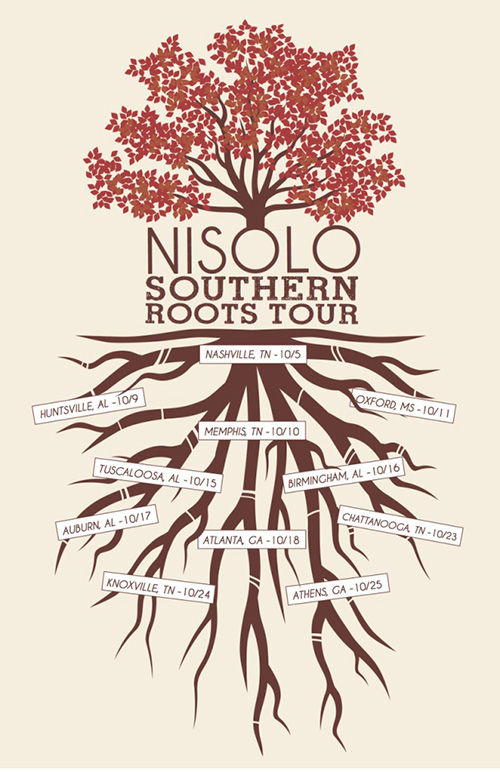 We'll be spending our Thursday evening at Big Studio in Atlanta browsing their pretty shoes in a night of refreshments, community and compassion. Swing by one of their events when they roll through your town. Until then, get your shop on. We love this company!