At the end of January I went to Texas to spend time at my parents house in Burnet. It was a perfect winter week in Texas – you know, 75 degree days and blue skies. I took a film camera (Mamiya 645) and shot 2 rolls (Kodak Portra 400). These are some of my favorite photos from my trip.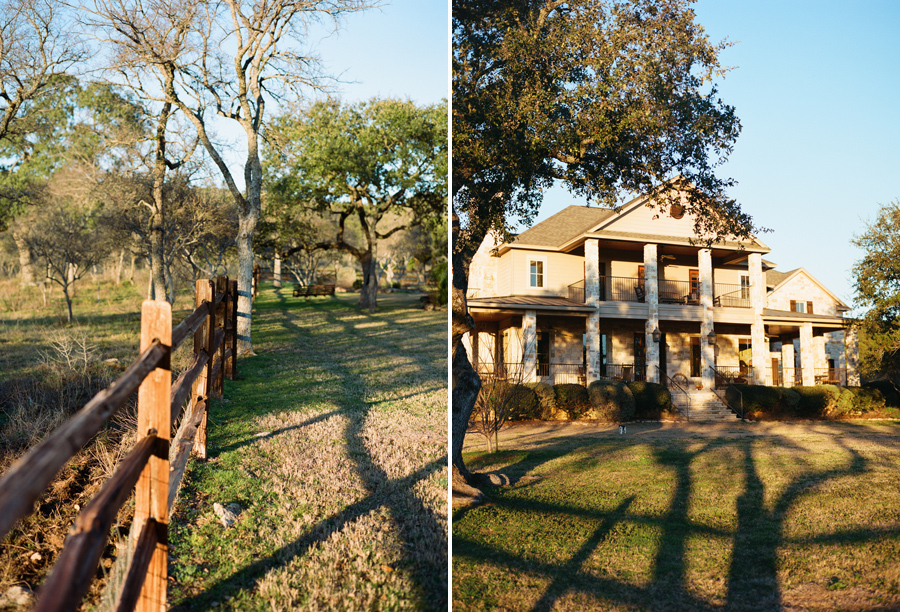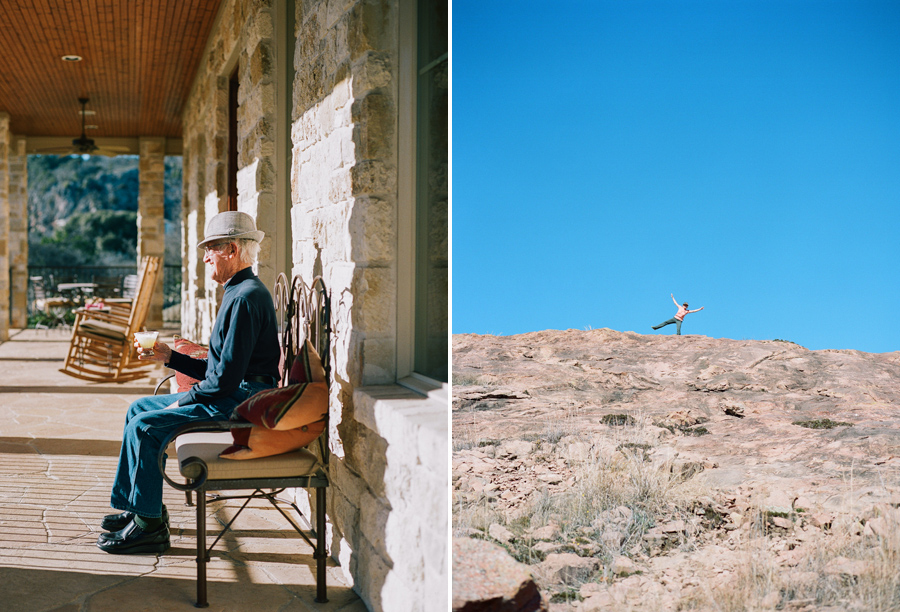 My grandather (Papoo) enjoying a margarita on the front porch at the young age of 96. The night before, my Dad was trying to convince him to grow a beard. Papoo's winning defense: "I can't get any better looking."
On the right, Mom at Inks Lake State Park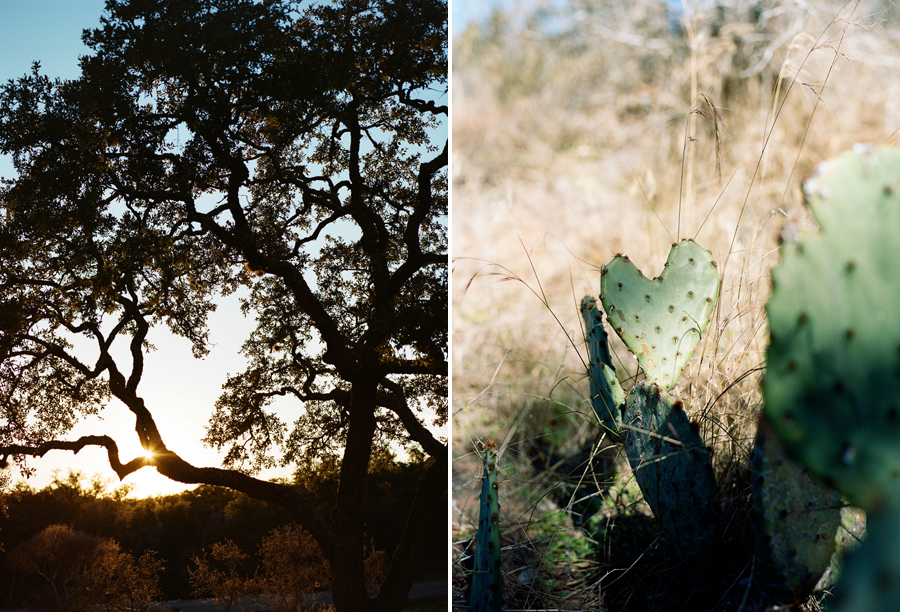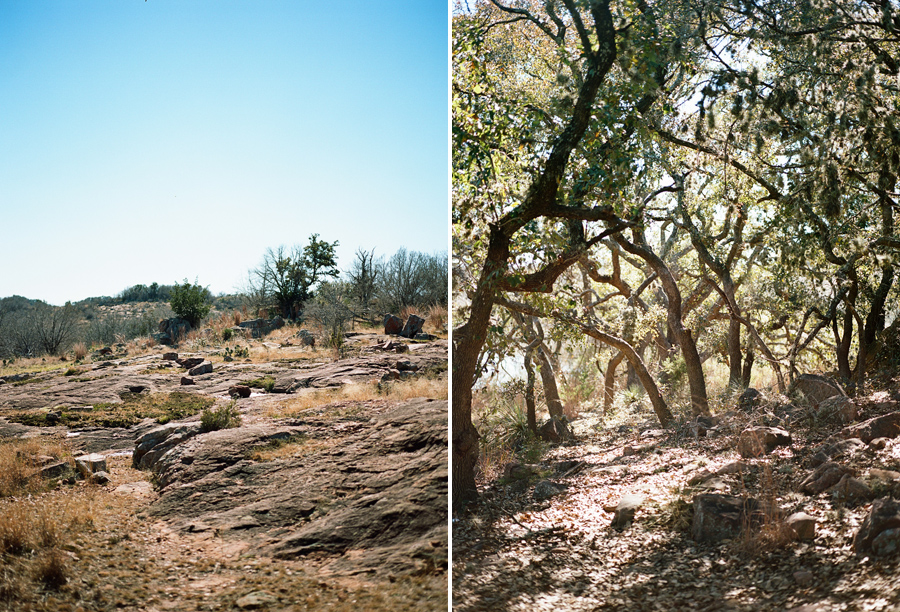 Inks Lake State Park exploring.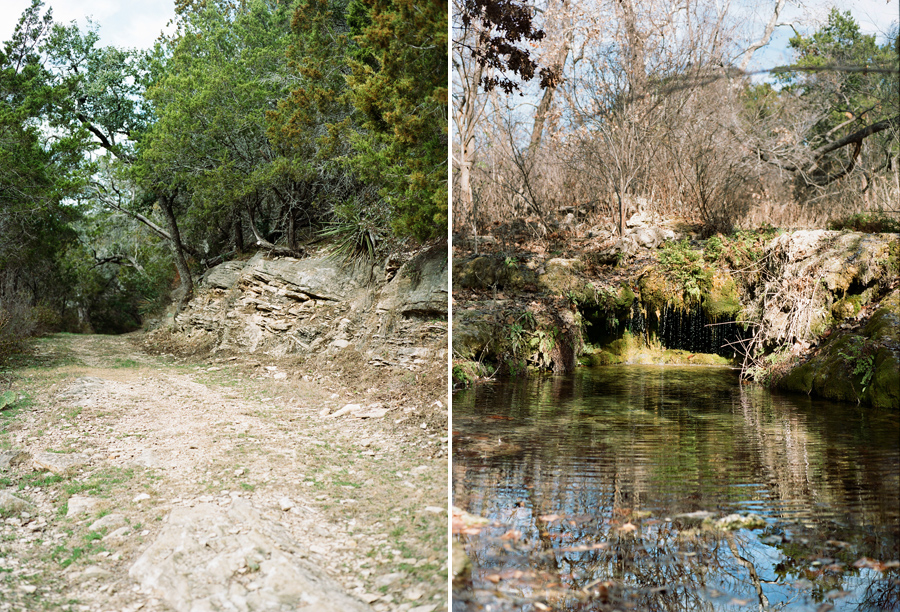 Part of the ranch property where my parents live. There are some nearby texas ranches for sale that I would have loved to have explored too.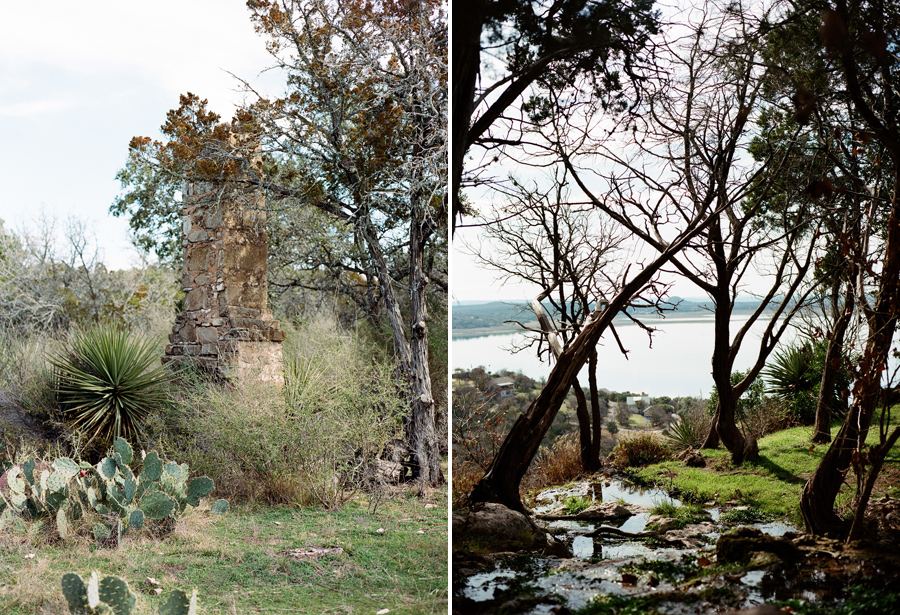 The little Oasis on the right is one of the coolest spots on the ranch.
In the background, a very dry Lake Buchanan.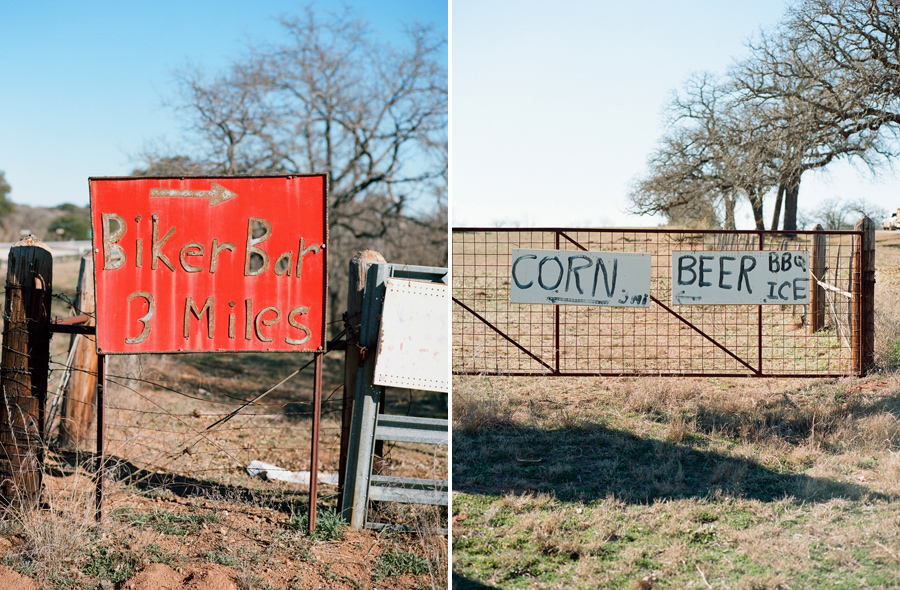 When you see signs like this – follow them.
My Mom has a great book called Texas Backcountry Hangouts, a guide to country stores and backwood bars around the state. We want to visit every one featured in the book, and she's been taking it with her and getting the owners to sign on their featured pages. A handful are within a short drive of my parents house so we decided to check another off of the list one afternoon.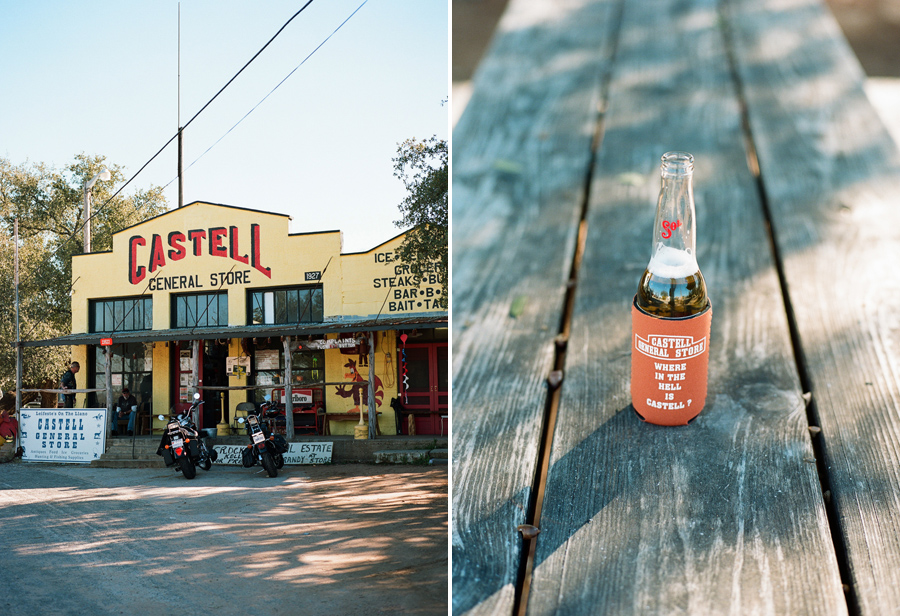 Castell General Store – check!
Until next time, Texas…