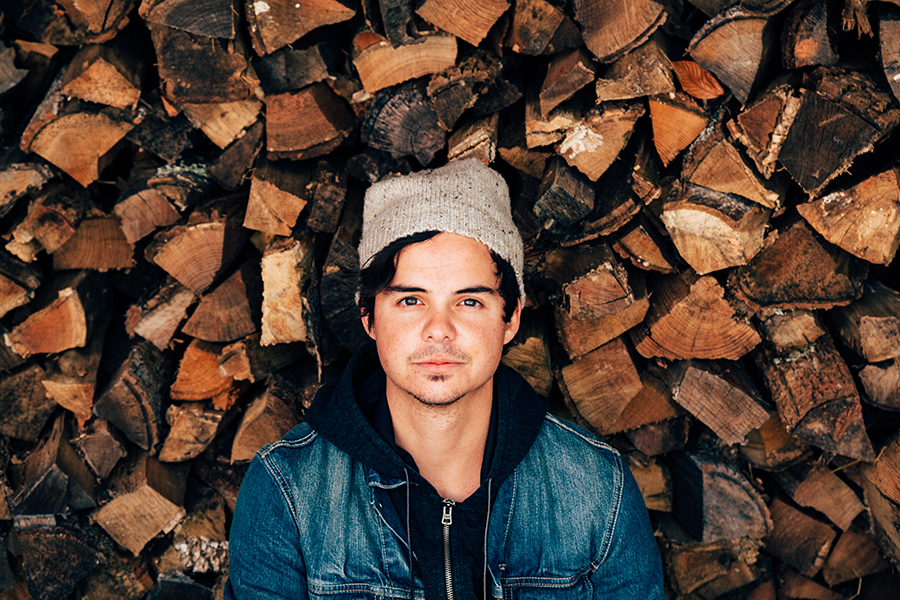 Photographed by Trey Greenless 
A huge thanks to my friend Trey who both snapped this photo and introduced me to Lou Ruiz! Stream the opening track – my favorite – from his The Screen Door and Me EP. It's the epitome of the soulful folk rock that Lou spits out, but without the rap (which yes, you do find in his EP). Intrigued? You should be.
Raised in:
Friendswood, Texas
Lives in:
Houston, Texas
Favorite song you've written to date:
What's coming up that you'd like to share about:

I'm getting back in the studio this Spring! I'll be working with two of my heroes, Scott and Ed Cash. I grew up listening to these guys, so I'm super pumped to get to work with them. We are hoping to have tracking done by the summer which would mean an early fall release. I am also excited to be spending my summer playing at a couple Young Life camps. I'll be at
Windy Gap
and
SharpTop Cove
. It's always such a treat for me to get to do that.

Stream: "Nowhere Train"

Nowhere Train
If you could have dinner with one living musician, who would it be?

I'm gonna say Ed Sheeran because I think he's brilliant.
…what's the first question you'd ask?
I'd ask him if he wanted to write together – ha!
No, I'd ask him about his writing process, specifically with the song "Small Bump."