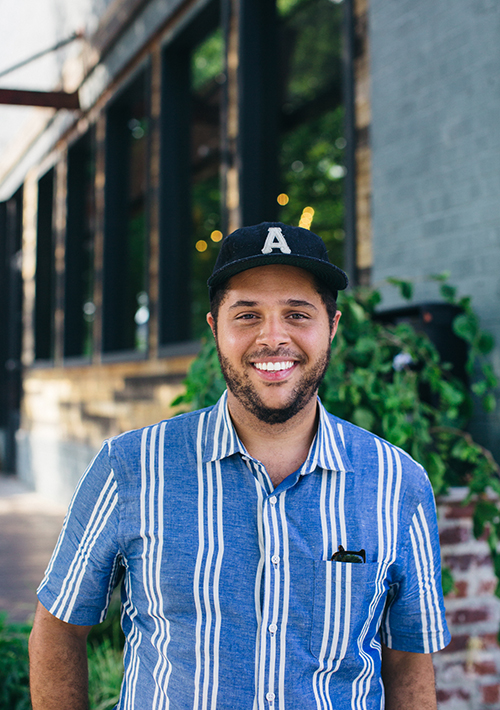 Photographed in Atlanta, GA
Raised in:

Atlanta, Georgia
Lives in:
Atlanta, Georgia
Favorite burger in Atlanta:

Argosy
is currently my favorite burger. For quantity, obviously
Ann's Snack Shack
.
Best concert you've attended this year:

Best concert is whenever 
Marshall Ruffin
or
Cleveland P. Jones
sings and I get to hear them, which I have a handful of times this year.
Now would ya look at that:

Musician Micah Dalton, whose music was
featured here
 a few years ago. He has since changed his sound and
name
and I'll be featuring that new project on our next Music Monday.
Atlanta Crackers hat, gifted from a friend. The Crackers were Atlanta's home baseball team until the Braves moved from Milwaukee 1966.
Club Monaco shirt.