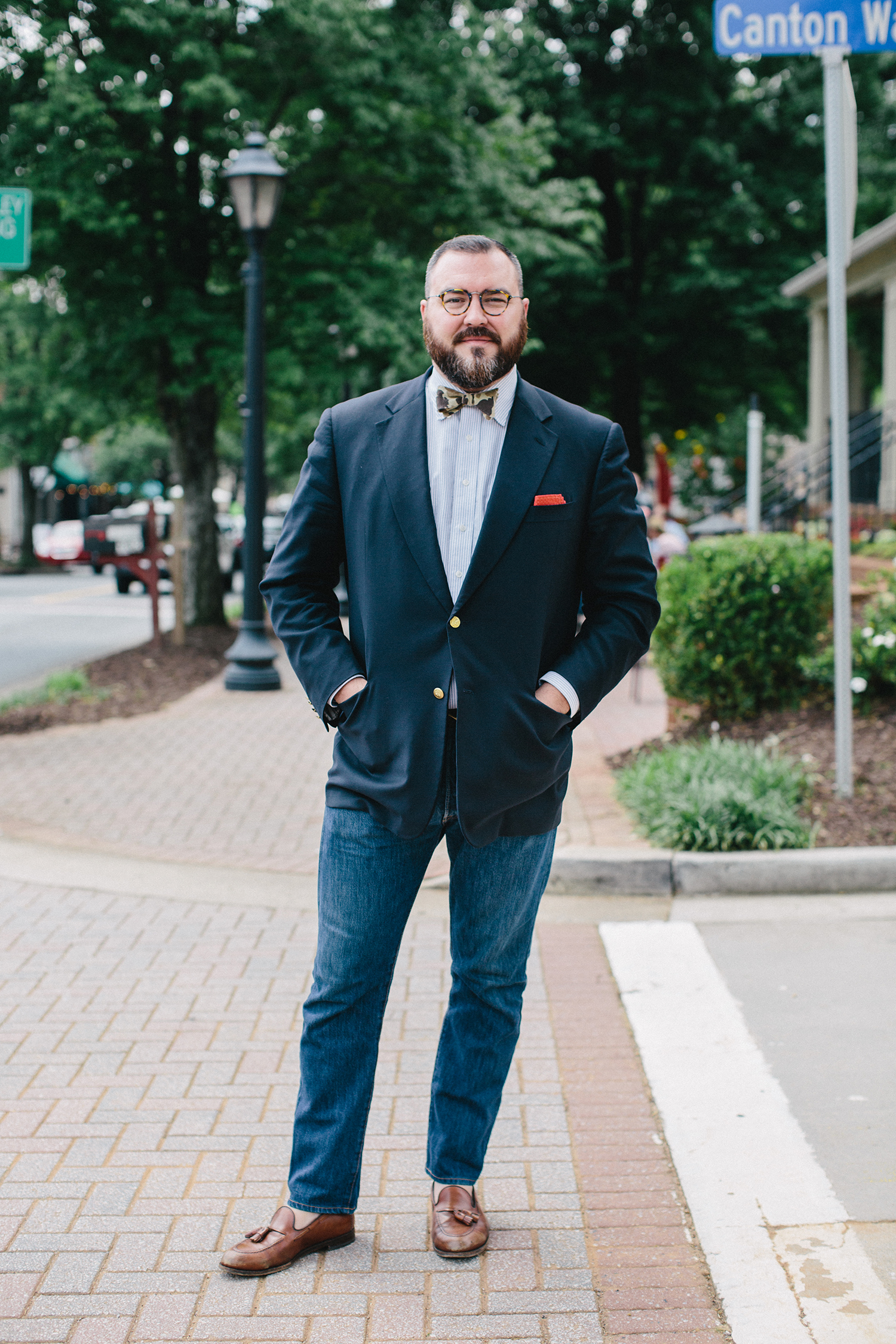 Photographed in Roswell, GA
Raised in:

All over Georgia
Lives in:
Roswell, GeorgiaFavorite southern based company at the moment:
Sid & Ann Mashburn.

Tell everyone about American Field:
American Field is an experiential consumer marketplace that features premium American made products. Some of the brands and products you'll see at AF include menswear, womenswear, skin care and grooming, home goods and outdoor gear. American Field is a consumer event so we're open to the public and anyone and everyone is welcome. We believe the consumer is growing more and more aware and knowledgeable about what they buy so when they shop at American Field they can rest assured they're buying the best in American Made goods.

Now would ya look at that:
Meet Ryan, Director of Events at American Field. He basically has my dream job and became an instant friend when we met for coffee at Roswell Provisions. He's wonderfully genuine and kind and I'm thrilled to watch him soar in his new role with a great mission. The Pop-Up Market is heading down south to Atlanta and Nashville in November.