"We're officially calling a time-out on boxy team T-shirts and oversized jerseys." – Southern Living September 2011 issue
It's no secret that southerners love football, and I truly believe that the best football traditions in the country happen right here in the south. I love football traditions, including classy fan attire, so what better way to honor that than weekly posts on game day fashion. Today marks the beginning of Football Friday! And below, the first look of the best season of the year, sported by my husband Mark (a man whose face you'll see around here quite a bit).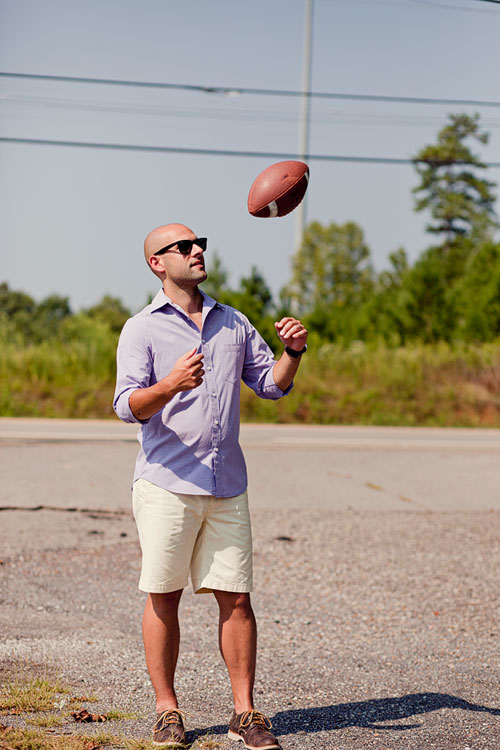 LSU Alumni
Raised in:
Tomball, Texas
Lives in:
Jasper, Georgia
Favorite LSU football memory:
At the 2000 LSU vs Tennessee game in Tiger Stadium, my brother and I jumped the fence to get on the sideline during overtime. When LSU won, 38-31, we rushed the field and helped bring the goal post down. We both almost suffocated but it was awesome.
Now would ya look at that:
Brooks Brothers limited addition Ray Ban Wayfarer's, his favorite Sperry Top Sider oxfords, and looking fine in pastel purple and gold for warm football weather.