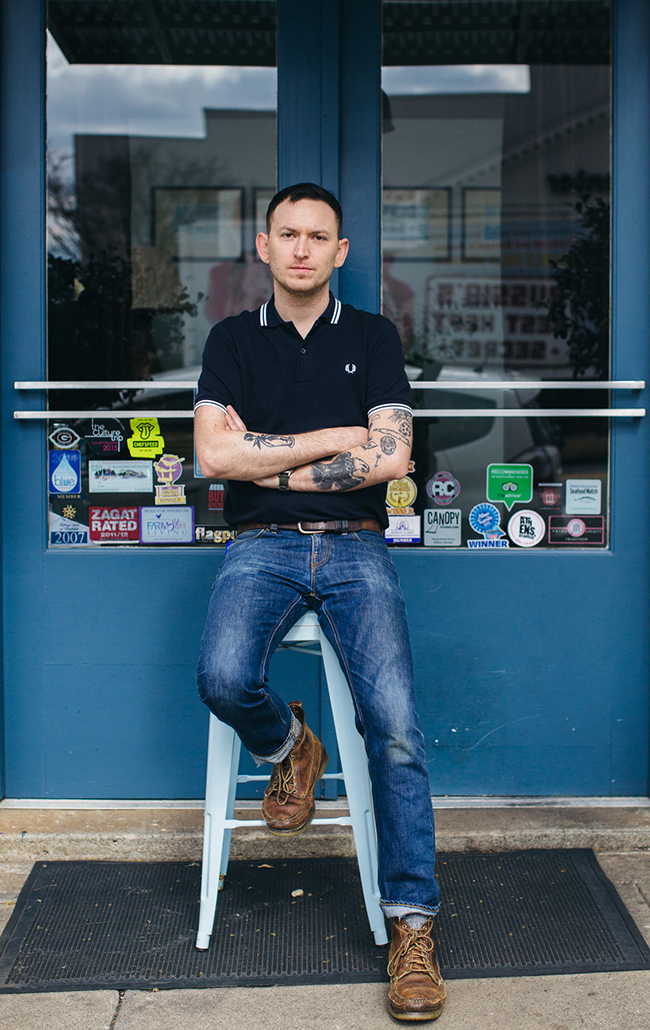 Fred Perry shirt, J.Crew jeans, beat-to-hell Redwing boots
A few weeks ago, my buddy (and amazing photo stylist) Candice and I went to Athens for an epic day of bar hopping and photographing. We hit up 3 of our favorite spots and had the great pleasure of chatting it up with their bartenders and getting recipes to share. Over the next few weeks, I'll be sharing their short interviews, photos and cocktail recipes with y'all from the Classic City.
First up, Michael Clancy, Bar Manager at The National.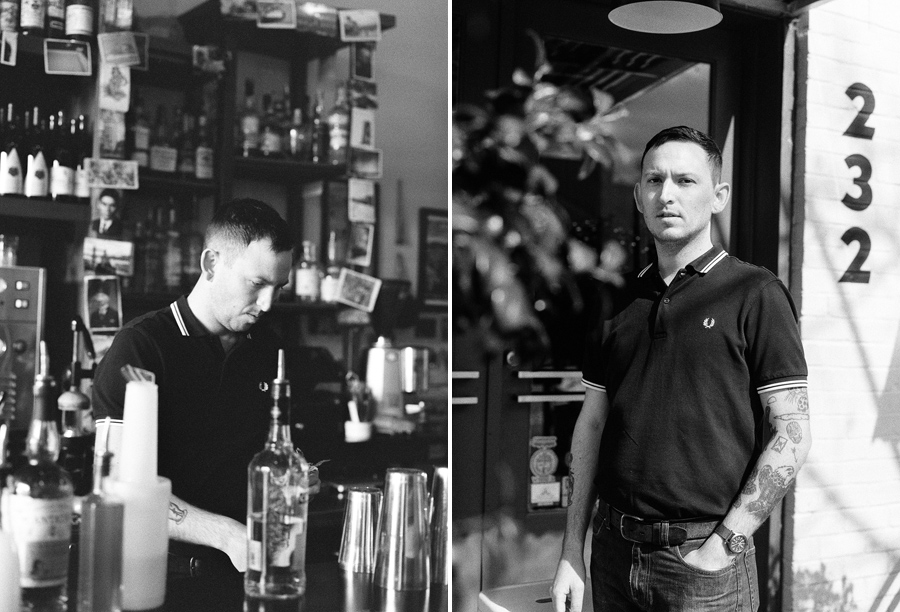 Mamiya 645 on Tri-X 400 film
Raised in:
Long Beach, New York
Lives in:
Athens, Georgia
How you landed at The National:
I had been working behind the bar at Farm 255, a local favorite farm-to-table restaurant. When Farm 255 sadly closed its doors, I was hired to bartend at The National by Jessie Merriam, the General Manager at the time. Shortly after, two of my co-workers from Farm 255 opened Old Pal, a cocktail driven bar in Normaltown. They hired me too, and for a while there I was working seven days a week between Old Pal and The National. When The National guys opened Seabear Oyster Bar in 2014, they asked me to take over managing The National's bar. I'm grateful to have a great job with pretty much limitless creative freedom.
Favorite cocktail on your current menu:
Probably the Dubai Mai Tai. The National is a Mediterranean inspired restaurant, and that influence is infused into my take on this classic cocktail. We make a pistachio orgeat and mist fragrant orange blossom water over the drink. It's Smith and Cross Navy Strength rum, Appleton Estate rum, Rhum Clément Creole Shrubb, Gran Classico, Pistachio Orgeat, lime juice, saline and Orange Blossom Water.
If you could only drink one Spirit for the rest of time, what would it be:
I'd happily drink Campari on the rocks. Not sure how my teeth would feel about that.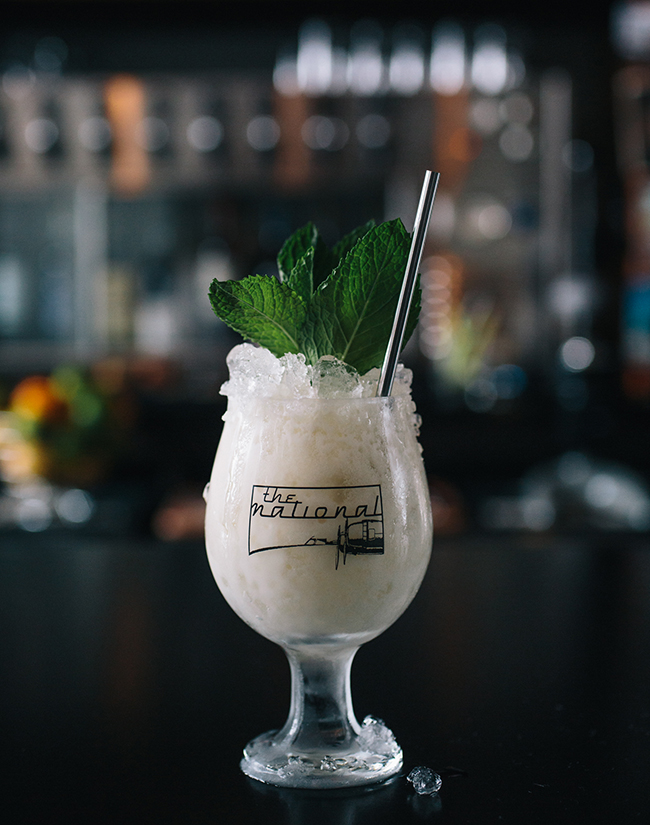 The Athena Colada:
I can't remember exactly how I got there but basically, one night at the bar, while drinking Creature Comforts' Athena, I jokingly asked what an "Atheña Colada" would be like. Then I started actually trying to figure out what that could be. Athena has a lot of tropical pineapple notes. Once I came up with the recipe, I thought it could be cool to come up with a few drinks inspired by Creature Comforts beer. I ended up creating 3 original cocktails, and we hosted a dinner with Creature Comforts serving all three cocktails with food pairings. It turned out great!
2 oz coconut milk
1.5 oz Athena Syrup (1 can of Athena + 1 cup of sugar reduced on low heat by about 1/3)
1 oz lime juice
3/4 oz. Cruzan Aged Rum
3/4 oz. Plantation Pineapple Rum
Shake and strain over crushed ice.
Garnish with mint bouquet.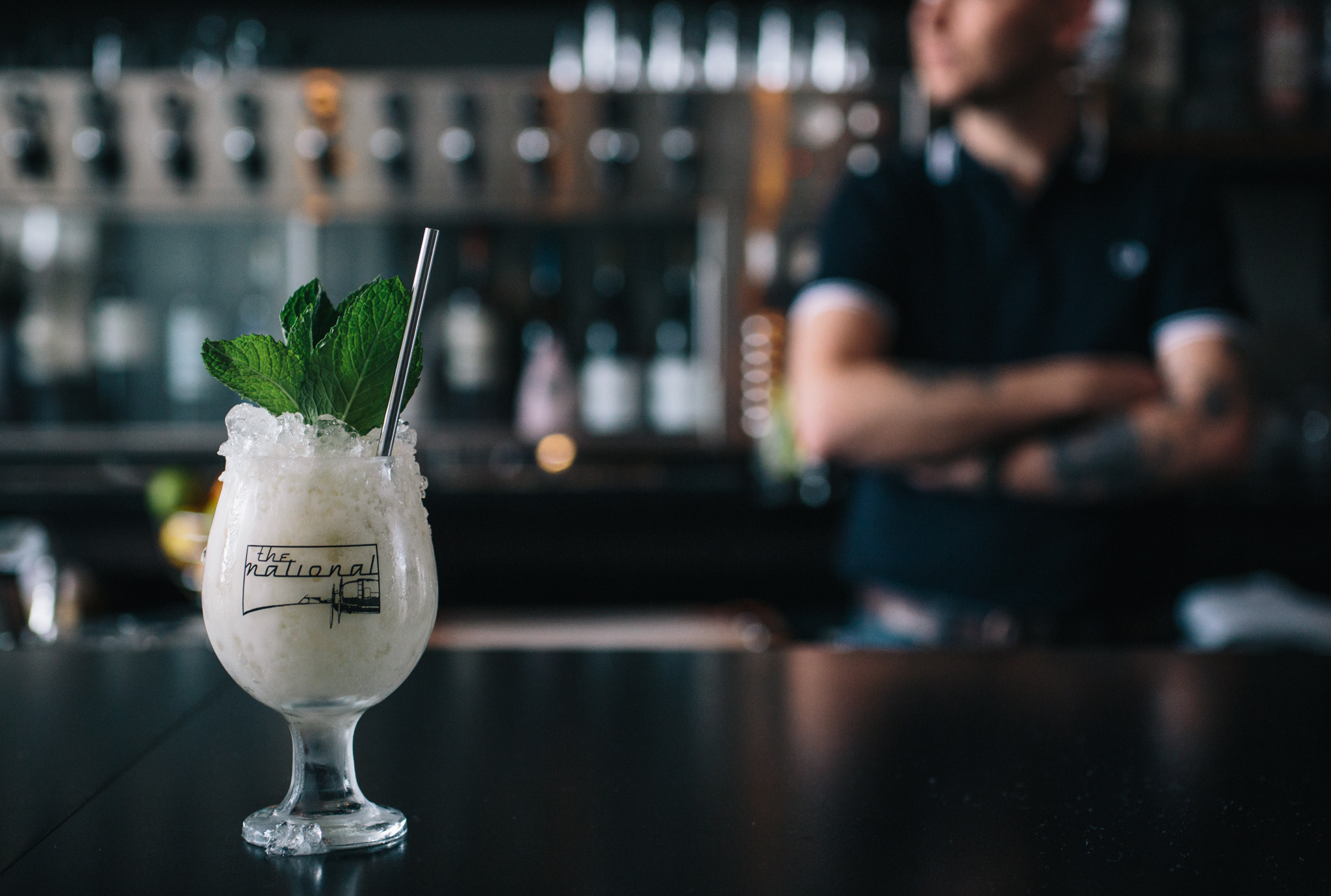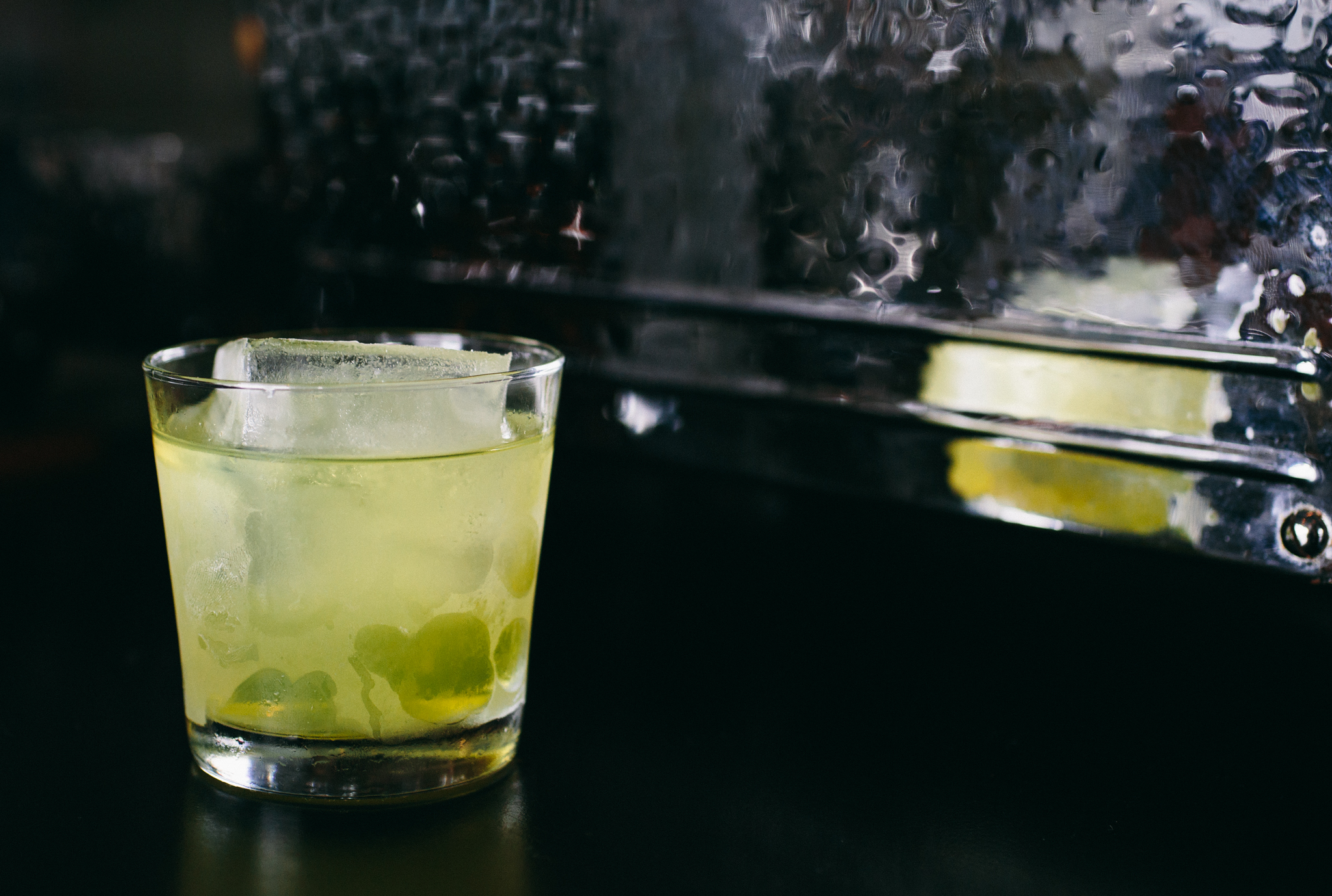 White Negroni:
After the Atheña Colada, I wondered how to make cocktail with Creature Comforts Tropicália IPA that would go beyond just pouring some beer in a cocktail. The solution was to make a tincture using all three of the hops varieties that give Tropicália its signature bitterness. It's flavors remind me of Suze (a floral gentian sporting heavy bitters) and gin, which made me think White Negroni. The Tincture is really potent so I only use a couple of drops. Hops can fuck you up.
3/4 oz Plymouth Gin
3/4 oz Manuel Acha blanco vermouth
1/2 oz Suze
2 drops hops tincture (hops covered in grain alcohol for a few days and then strained off)
Stir and strain into frozen rocks glass.
Mist with Laphroaig 10 year Scotch from atomizer bottle.