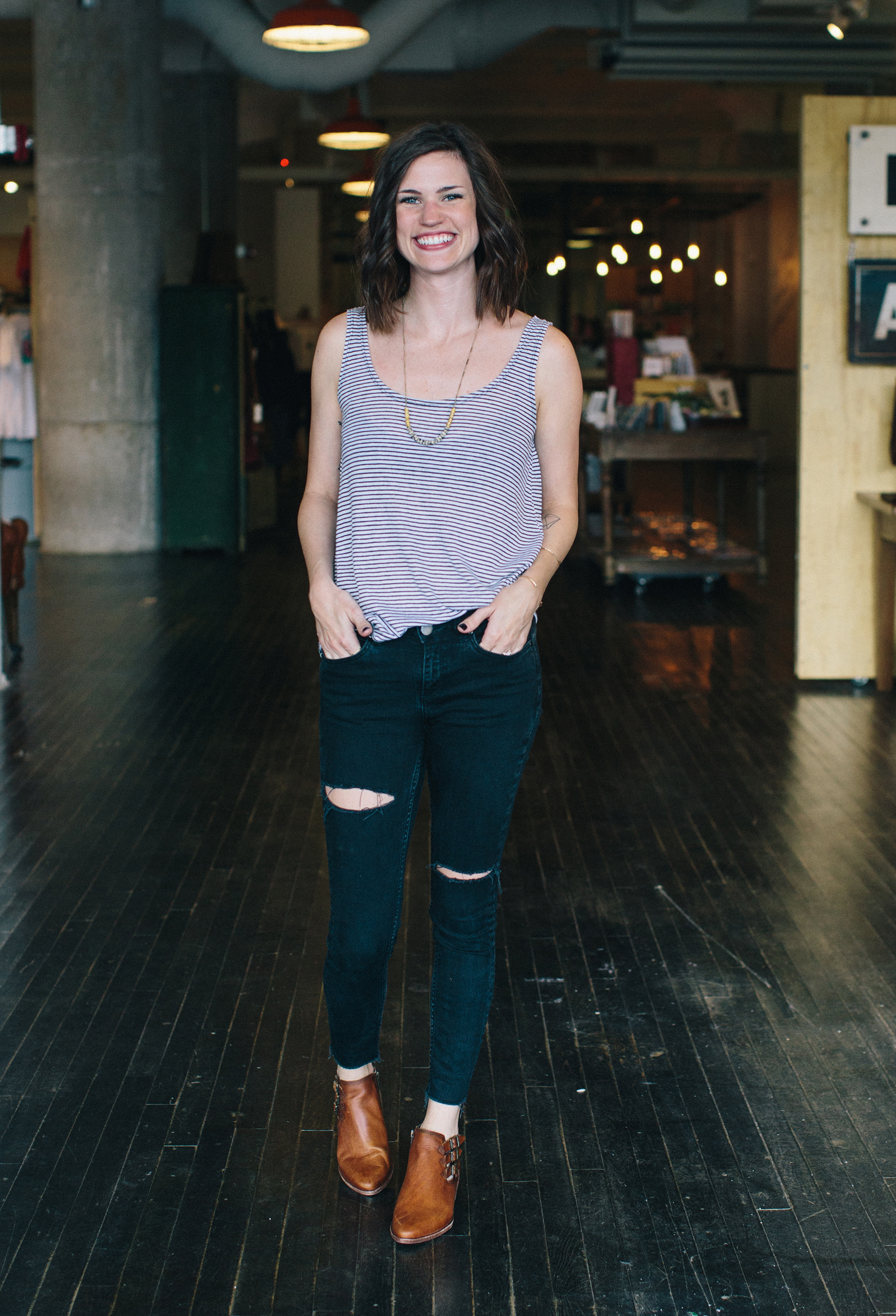 Photographed in Atlanta, GA
Raised in:
Dacula, Georgia
Lives in:
Raleigh, North Carolina (for a few more months, we're a military family).
Describe Citizen Supply, in your own words:

We're an artisan marketplace that focuses on telling the story of the maker and small business owner and providing a wide exposure at
Ponce City Market
. We curate handmade and sustainably made products and pride ourselves on working closely with the maker to pull together the perfect collection of pieces for the store, dream up a strong display plan, deliver detailed monthly reports, and promote community between the shopper and vendor. Beyond the details, though, it really is such a happy place to work, shop or just stroll around. The energy in the store when I'm there and interacting with our team and customers is something I miss when I'm away.
Maker(s) in the shop you're obsessing over right now:

LOVING
Zelma Rose
and
Chad Barela
, and our new candle line by 
Brick + Mortar
smells incredible!
Spot(s) you most frequent in PCM:

Spiller Park
for my morning iced coffee,
Minero
for a taco lunch (and the best salsa in town),
Lucky Lotus
for an afternoon smoothie (Go Nuts is my fav!), and
Madewell
to tempt myself with one more pair of high-waisted skinnies.
Now would ya look at that:

Meet Mattie Tiegreen, Co-Owner and Creative Director of
Citizen Supply
.