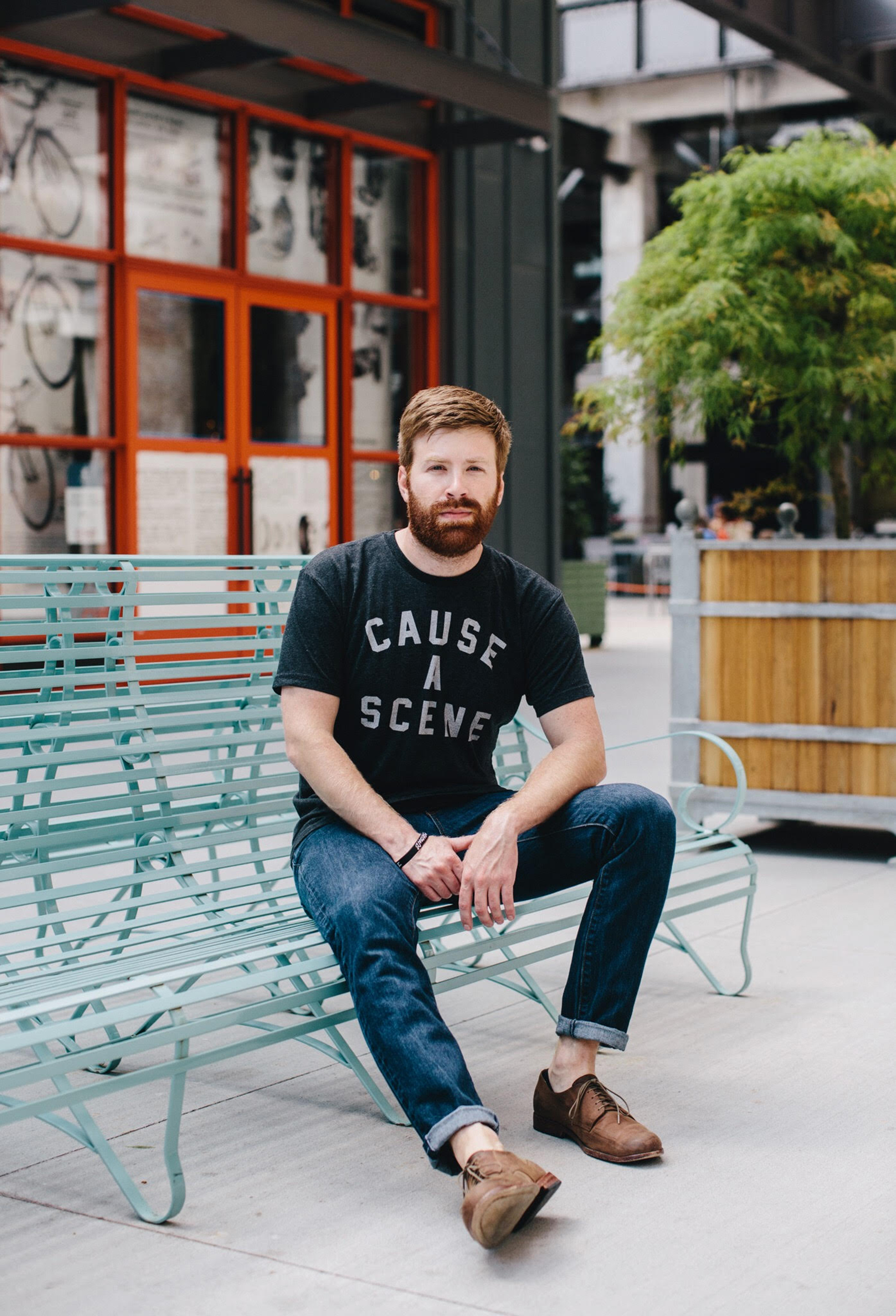 Photographed in Atlanta, GA
This is Larry's fifth appearance (see previous) because we're such a fans of what he's doing with Cause a Scene. Currently on tour, I caught up with him briefly in Atlanta at Ponce City Market where their show was held at Citizen Supply.
Tell everyone about the Cause a Scene Tour:
The tour stretches over two months and 35+ shows in cities from coast to coast. It features two Salt Lake City-based singer-songwriters, Joshua James and Timmy The Teeth. It's our first ever tour and in a sense is our attempt to plant seeds in various cities to see if the CAS concept can take root and consistently bring intimate pop-up concerts and events to those cities.
Highlight so far:
Each city brings its own level of excitement as we get to see old friends, meet new people, go to cities we've never been to before.
City you're most excited to get to:
I'm really looking forward to Fayetteville (tonight) as they have such a cool downtown area that I've been looking forward to get back to since I first visited for a wedding last year.
Now would ya look at that:
P.S. The August West Coast tour dates (including you, Texas!) were announced today.