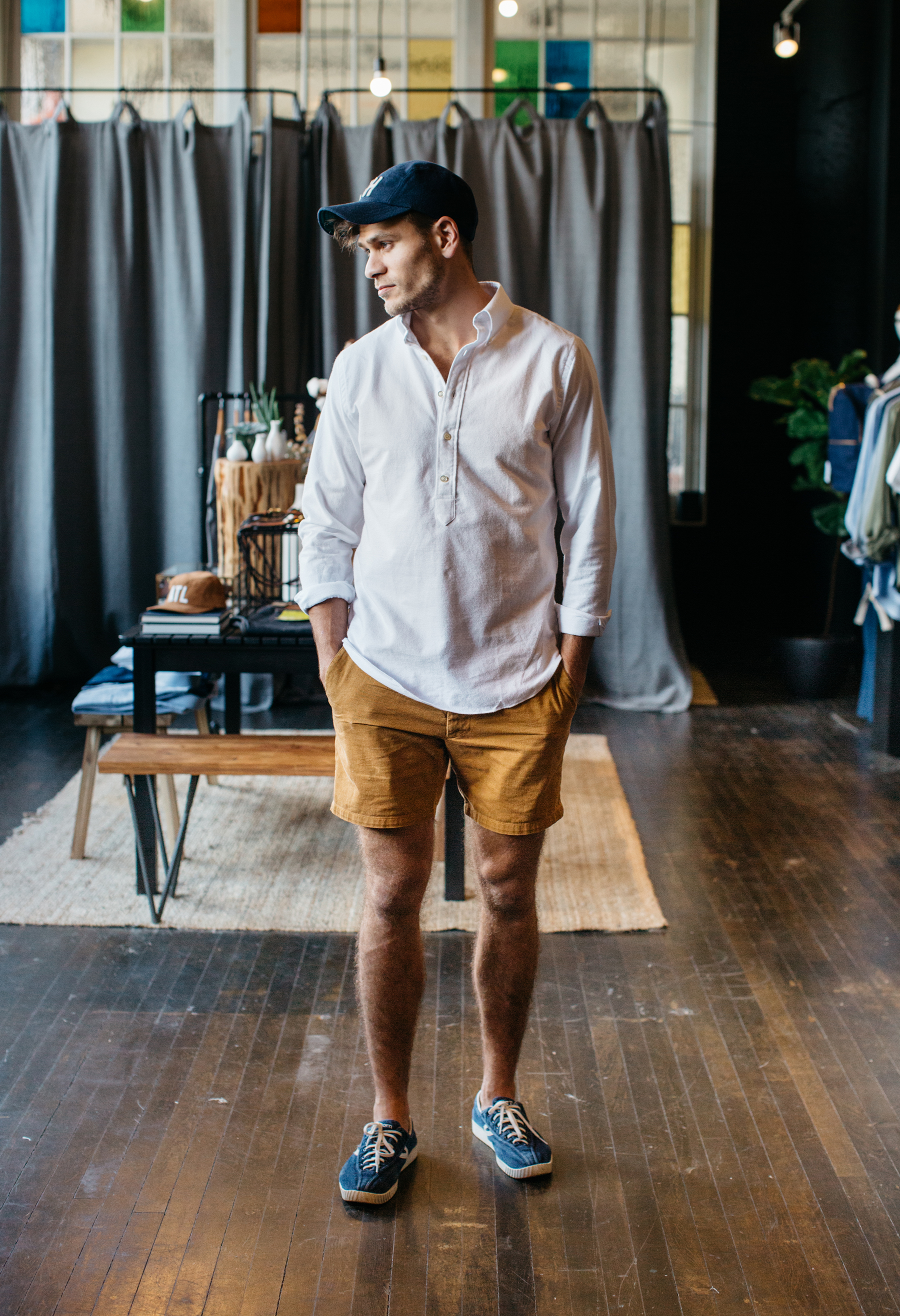 Photographed in Atlanta, GA
Raised in:
Davison, Michigan
Lives in:
Atlanta, Georgia
How Elk Head came to be:
Elk Head was inspired by the outdoors, but refined in the South, and was the product of my passion for quality menswear.
Describe your designs in 5 words or less:
Minimal, Textured, Earth-toned, Modern, Timeless.
Spot you most frequent in PCM:
Spiller Park.
Now would ya look at that:
Meet Garrett Hilgendorf, Founder of Elk Head in Ponce City Market.