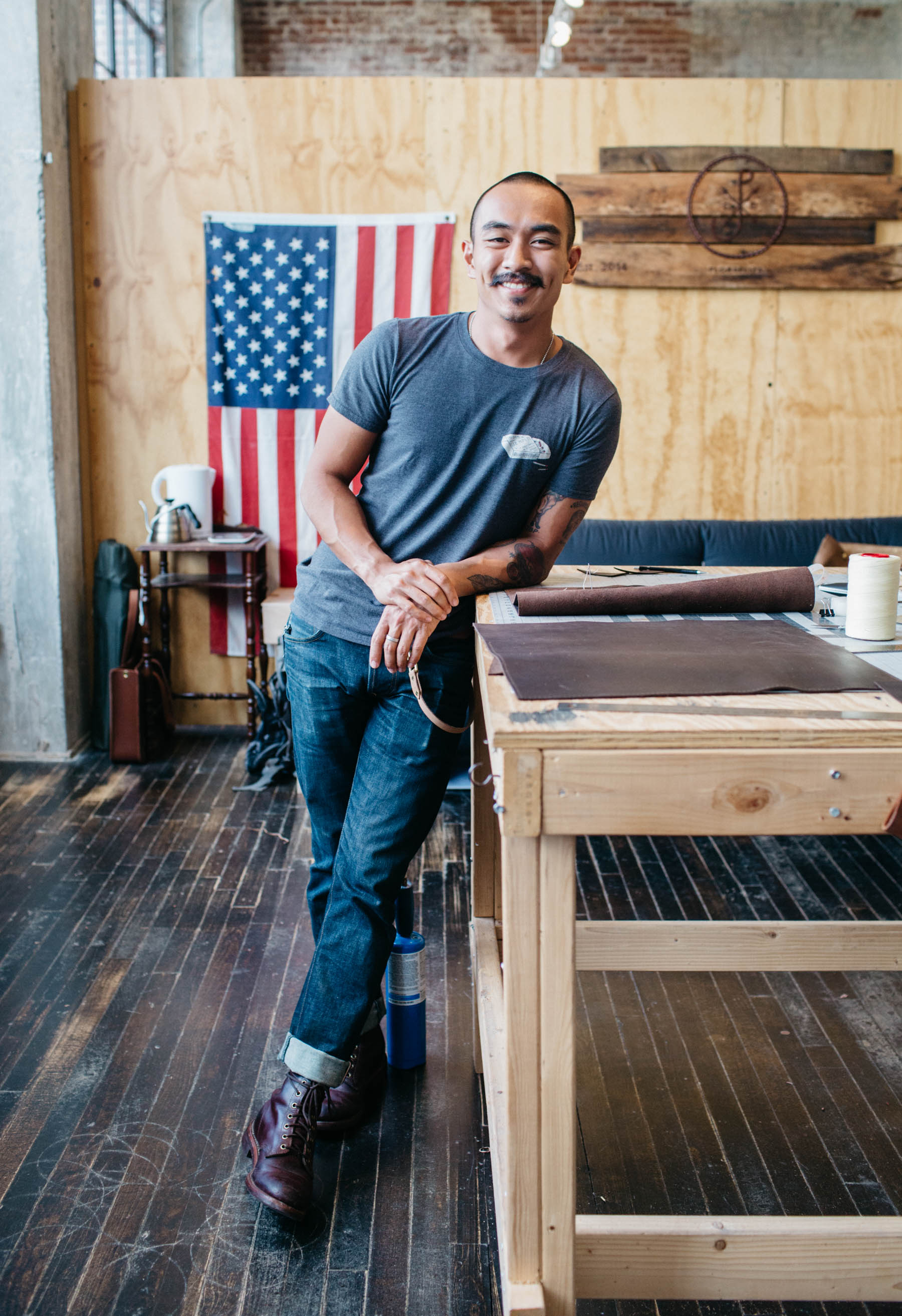 Photographed in Atlanta, GA
Raised in:
Cumming, Georgia
Lives in:
Atlanta, Georgia
Tell everyone about Flordeliza Brand:
We are a leather accessory design studio seeking to push the lines between minimal and functional with the continual mindset of generosity. It all started in 2014 after someone saw a the first wallet I had made from scrap leather and gave me $500 to invest in some quality leather and tools. I've poured hours and hours into my craft and it's paying off!
What you want people to know most about your products:
They are made by real, genuinely relationally-centered people. Someone told me when I started making waves with the company that they love what I do and to remember that a "wise" person can often be seen as "well-crafted." That really resonated with me and I made the conscious decision to invest in a few pairs of hands rather than a ton of machinery. You can see this happen at our in-store studio at Citizen Supply at Ponce City Market!
What's inspiring you right now:
I've had the distinct privilege to have some really talented and insightful friends. One such friend is Josh Stewart, an Atlanta composer who just came out with a record called 1850, which he recorded with his friend Dan Snyder in a cabin in North Georgia. Every track on it just feeds into the soul!
Now would ya look at that:
Meet Carl Caballes, Founder and Lead Artisan of Flordeliza Brand. This meeting and photo happened randomly while I was shopping in Citizen Supply. As he mentioned above, you can watch him create beautiful leather works in studio there, and I had to stop by and see what he was working on. He's such a nice guy with a killer look and products. Go check out what he's up to!