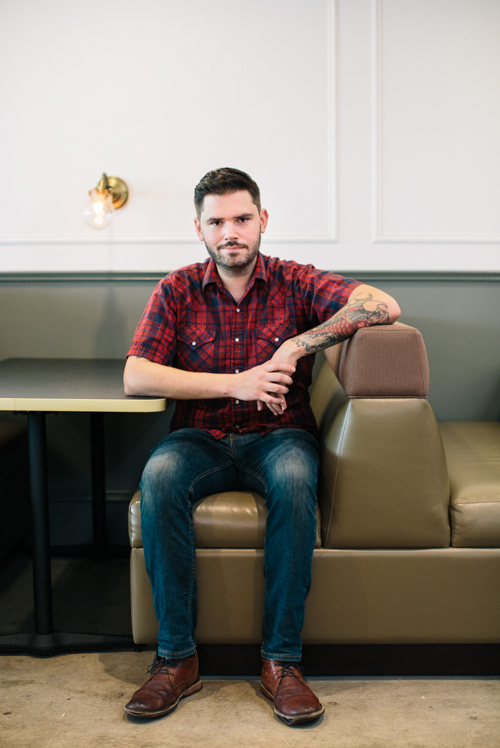 Photographed in Atlanta, GA at The Luminary
Raised in:
Born in Loveland, Colorado, settled and raised in Woodstock, GA.
Lives in:
Roswell, Georgia
Spirit you're into the most right now:
Working at The Luminary has been really opeing my interest in French Spirits. I was on a huge bourbon kick for the longest time but I have to say that now, I couldn't love cognac more.
Favorite cocktail on your current menu:
It's hard to say what cocktail its my favorite right now. It really depends on what mood I'm in. We put one on the menu recently called "Three Miles Out". It's a tiki inspiried drink that plays on the classic Hurricane. We use White rum, Dark rum, Yellow Chartreuse, Angostura Bitters, Cantalope Juice and Orange Juice. It's extremely drinkable and not sweet. It's a really well balanced drink.
Now would ya look at that:
Meet Jeff Banks, Bar Manager at The Luminary. I've had the pleasure of shooting a handful of his cocktails for various stories. Most recently, The Meghan Royale – a Rosè Slushy that's easily one of the most refreshing and delicious cocktails I've ever had (recipe on Town & Country).