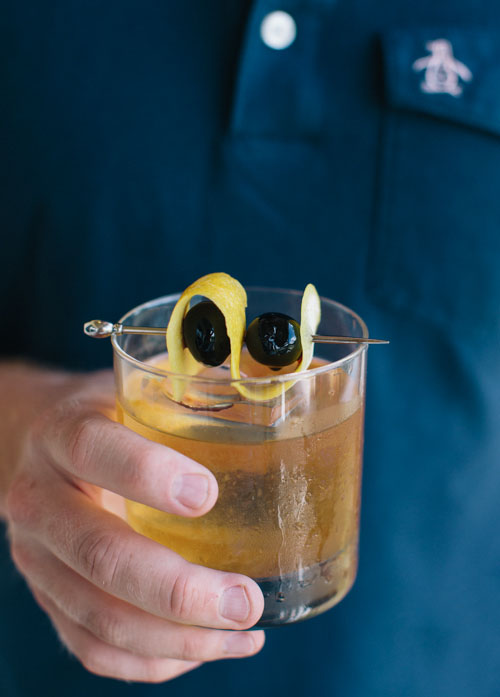 The Drink: Jamie has created some amazing drinks over the years but this one is by far my favorite. He was looking for a cocktail that had tequila and these Mole bitters when he found one that surprised him that also included maraschino liquor. "I wasn't crazy about it when I first made it so I made some changes – less maraschino, add agave and Angostura. For a while it wasn't perfect but a good friend of mine suggested I add citrus. Once I added lemon, the drink was born. The Vida Encantada."
Stir all ingredients in a glass with ice.
Strain in a rocks glass over a large cube – we used a Neat Ice Kit to create sexy clear ice.
Garnish with Luxardo cherries and a lemon peel on a pick.
The Glass: Rocks glass from Nashville's Woodland Wine Merchant.