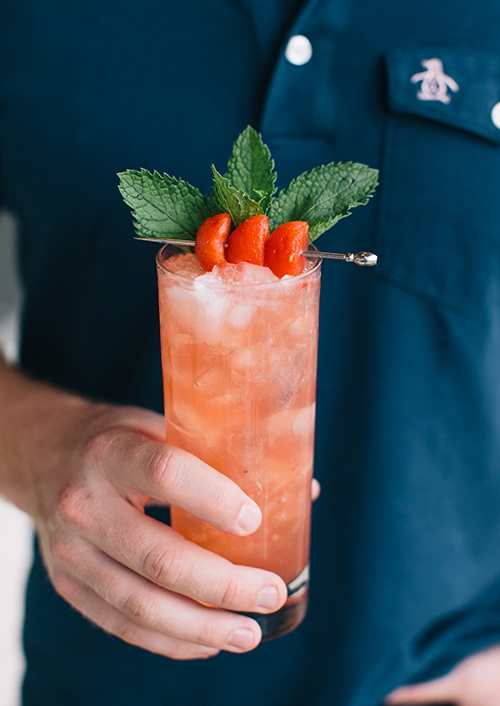 The Drink: This is another one from The PDT Cocktail Book that we'd never made before. It sounded like summer in a glass and turns out, that's exactly what it is. It is SO DAMN REFRESHING! All caps. This was created by Jane Danger who named it after her Minnesota dream bar, Jane's Sweet Melon Stand. We slightly adapted it by adding mint which really brought it home for us.
2 oz gin – the recipe calls for Plymouth but we used FEW American gin. Any straight gin would work in this, just avoid dry.
1 oz watermelon juice
3/4 oz fresh lemon juice
1/2 oz Aperol
1/2 oz simple syrup
Sprig of mint
Slap mint to release oils and drop in the shaker.
Shake all ingredients with ice and strain into a chilled Collins glass filled with crushed ice.
Garnish with 3 watermelon balls on a pick.
The Glass: Collins glass from The Boston Shaker.