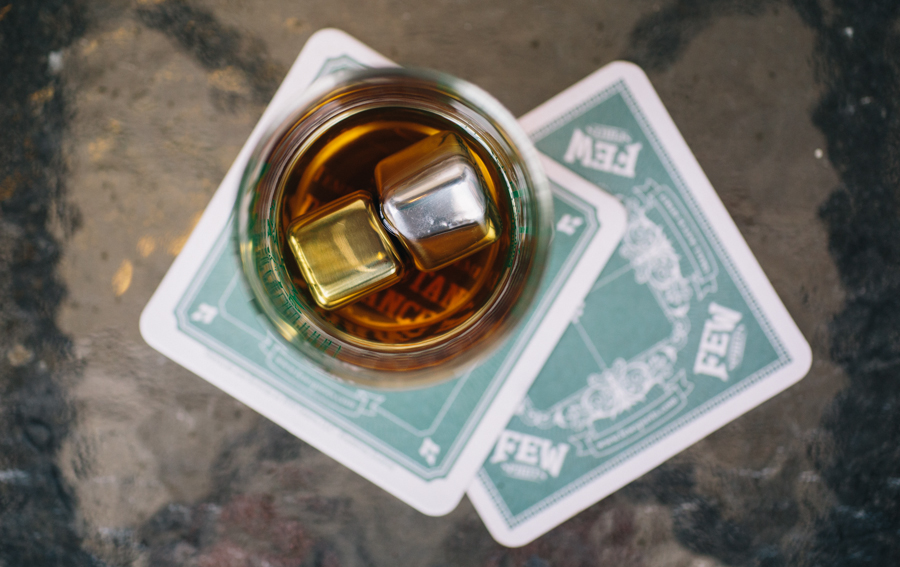 Who would said no to free samples of whiskey and gin? Not me.
FEW Spirits reached out with the offer of a little taste test and it was a success…
Born and raised in Evanston, Illinois, they're the first legal alcohol-production of any kind in Evanston, a city that banned alcohol sales for four decades beyond the end of Prohibition. They're a true grain-to-glass distillery. "We ferment, distill and age all of our products ourselves and do not buy whiskey (or any alcohol) from any other producers."
The Rye is made with 70% Midwestern rye, 20% local corn and 10% two-row malted barley, fermented with wine yeast from France's Loire Valley. The spiciness "forms the backbone of the spirit," but it's also a tad sweet (from the corn) and a hint of fruitiness (from the yeast).
It was named by Whisky Advocate as 2013 Craft Whiskey of the Year. FEW Rye Whiskey also won the only Gold Medal given by the World Whisky Awards in 2014 in its category and won gold from the Beverage Tasting Institute. BTI even rated it as one of the top 5 rye whiskies in the world…
Convinced yet that it's delicious? You should be.
FEW Rye retails around $60 and is ideal for enjoying neat. However, it does make a killer Manhattan…
2 oz FEW Rye
1 oz Sweet Vermouth – I recommend Carpano Antico
2 dash Angostura bitters
Stir ingredients in a mixing glass with ice and strain into a chilled glass.
Garnish with Luxardo maraschino cherries.
Cheers!