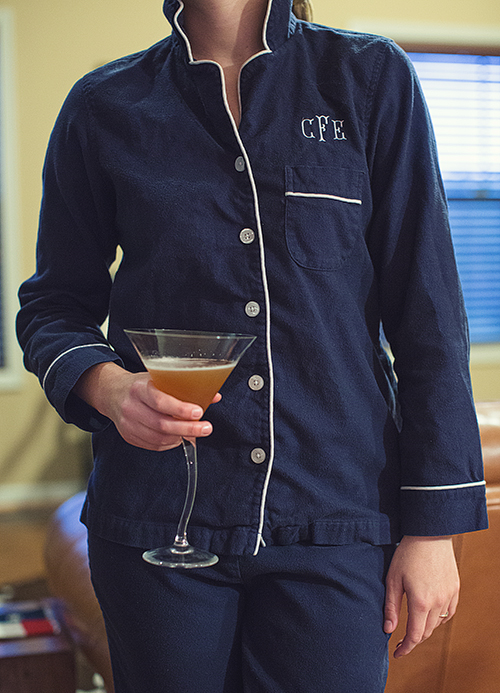 The Drink:
We love St-Germain and are always trying to find news ways to use it. Until now, I'd only mixed it with bourbon in a Traditional Elderfashioned (a drink that's been a hit in our house). I saw the Elderflower Manhattan recipe on Slash Food and made it immediately…and loved it. Put your 2 oz Bourbon (I used Buffalo Trace), 1 oz St-Germain, 1/2 Dry Vermouth (Dolin), and 2 dashes Angostura bitters in a shaker, add ice, shake it up, and strain into a chilled glass.
Now, here's a way to spice it up…use Cinnamon St-Germain. When Jamie suggested I make some, this was the first drink I wanted to try it in. I picked up a mini bottle, so not to tamper with my main bottle, added 3 cinnamon sticks, and let it sit for 24 hours before tasting it. And wow…is it good. It's not too overpowering, but just the right hint of cinnamon mixed with elderflower. In this cocktail specifically, it adds a nice cinnamon smell with a faint cinnamon taste, and takes it to a whole new level of delicious!
The Glass:
Crate & Barrel martini glass.
The Attire:
Monogrammed L.L. Bean flannel pajamas…because sometimes we drink in our pajamas!