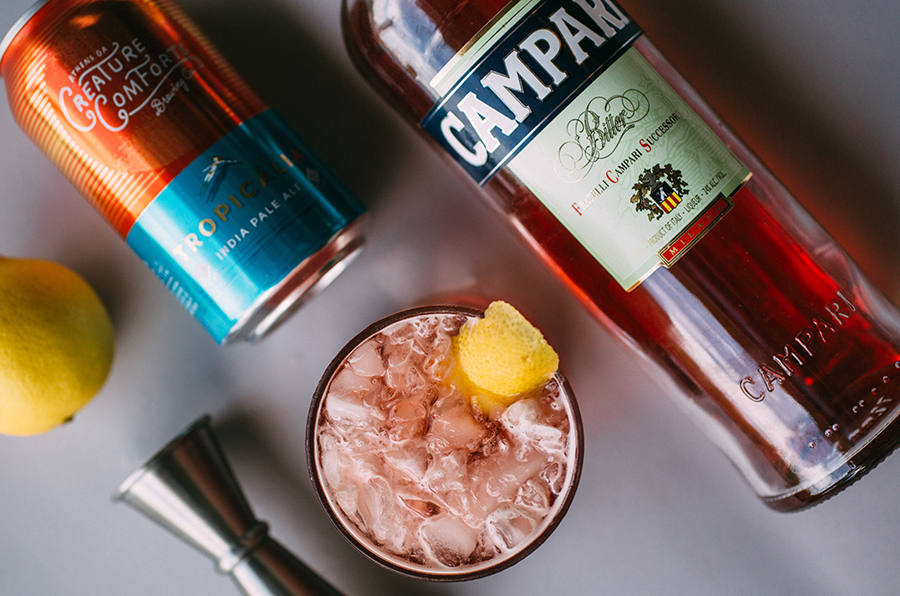 The Drink: In a hunt for some fun ways to drink Campari the other day, I came across this recipe via The Kitchn. This is about as easy as it gets. Fair warning: You have to love Campari to like this cocktail. This is basically a Campari Soda with a hint of something else – them IPA hops tho. But if you're a Campari Soda fan, this is a way for you to spice it up with a little more booze and to support your local brewery!
Fill a glass with crushed ice.
Add Campari.
Slowly pour the beer.
Squeeze lemon peel over to release oils, rub the rim of glass and drop her in.
The Glass: Bar Taco rocks glass, Westide ATL.