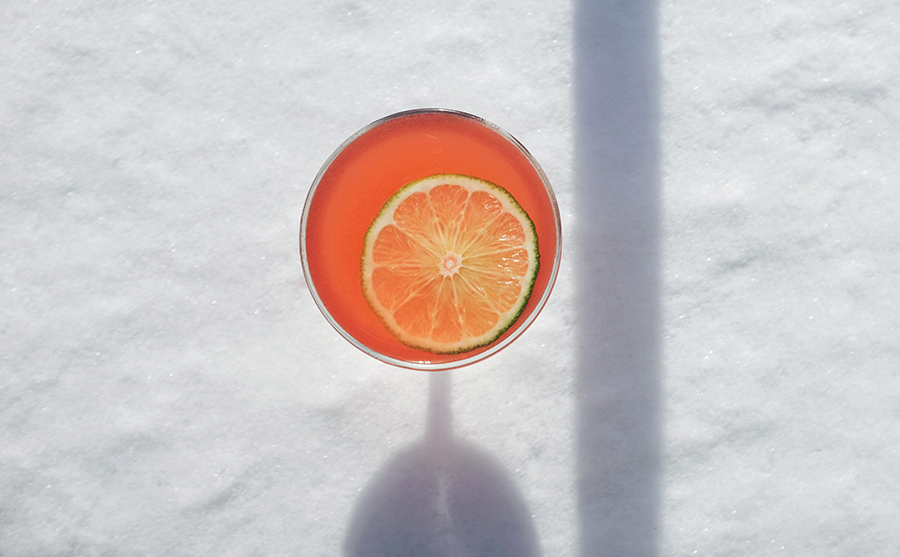 The Drink: The snow has long since melted, but it was fun while it lasted. Snow in the South just makes me jump up and down like a little kid, which I literally did. And instead of hot chocolate, I made some daiquiris! This was my way of saying to winter "look, it's not you, it's me, you're welcome right now but please don't stay for too long." So as Jimmy Buffett played, I cracked open the Death & Co's cocktail book (a must buy) and turned to the Daiquiri Variations pages. I settled the Benjamin Barker Daiquiri, created by Brian Miller, esteemed barman of New York's Death & Co.
1/2 oz Campari
3/4 oz fresh lime juice
1/2 oz Demerara syrup (1:1)
2 dash absinthe – I used Absente. Instead of dashing, I sprayed 5 strong sprays into the shaker. I keep my absinthe in these bottles as my way of "rinsing" glasses for cocktails that call for it. Once the drink was built and in the coupe, I sprayed one more time on top.
Shake all ingredients with ice, strain to coupe, warm up your bones with beachy cocktail vibes!