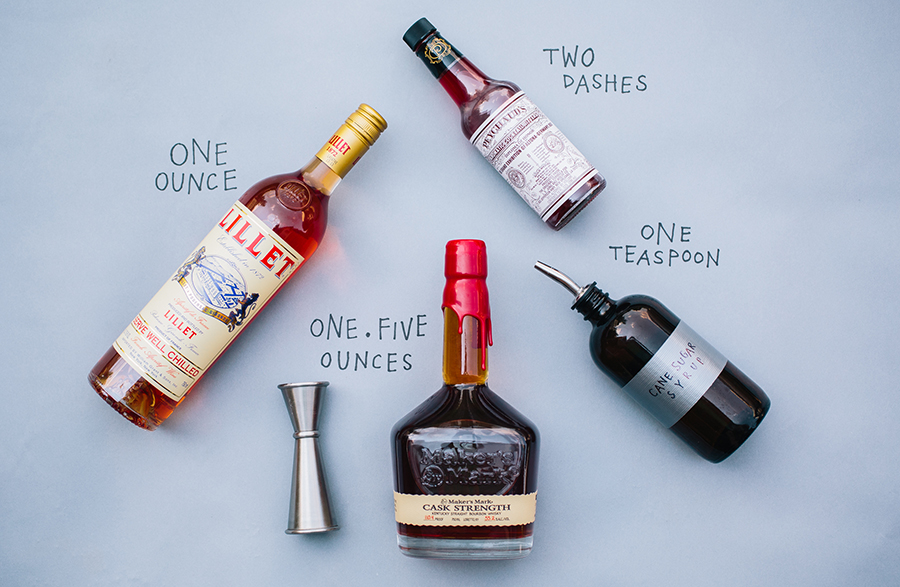 You're not supposed to judge books by their covers, but I do. And you're probably not supposed to judge cocktails by their names, but I totally do that, too.
Maker's Mark kindly sent us a bottle of Cask Strength bourbon to play with. I love high proof whiskey on ice, but it's perfect in so many cocktails. When I read about the Guns & Rosé cocktail in Death & Co, I decided I liked it before I tasted it, solely based on the brilliant name. Bartender Scott Teague says "I like combining a high-proof spirit with something soft and delicate. Here it's a fiery overproof whiskey and an apertif made with rosé." Yes, please.
This is a super balanced drink, and I've made it a handful of times since. It has the familiarity of an Old Fashioned with a powerful 110 proof kick. From the barrel to the bottle at 108 to 114 proof, Maker's Mark Cask Strength retains the signature front-of-the-palate flavors of Maker's Mark – while amping up the oak, caramel, vanilla and spice. That's what stands out in this one, balanced so subtly with the Lillet and dash of cane sugar. Refreshing enough for a rotating summer whiskey cocktail but strong enough to enjoy year round.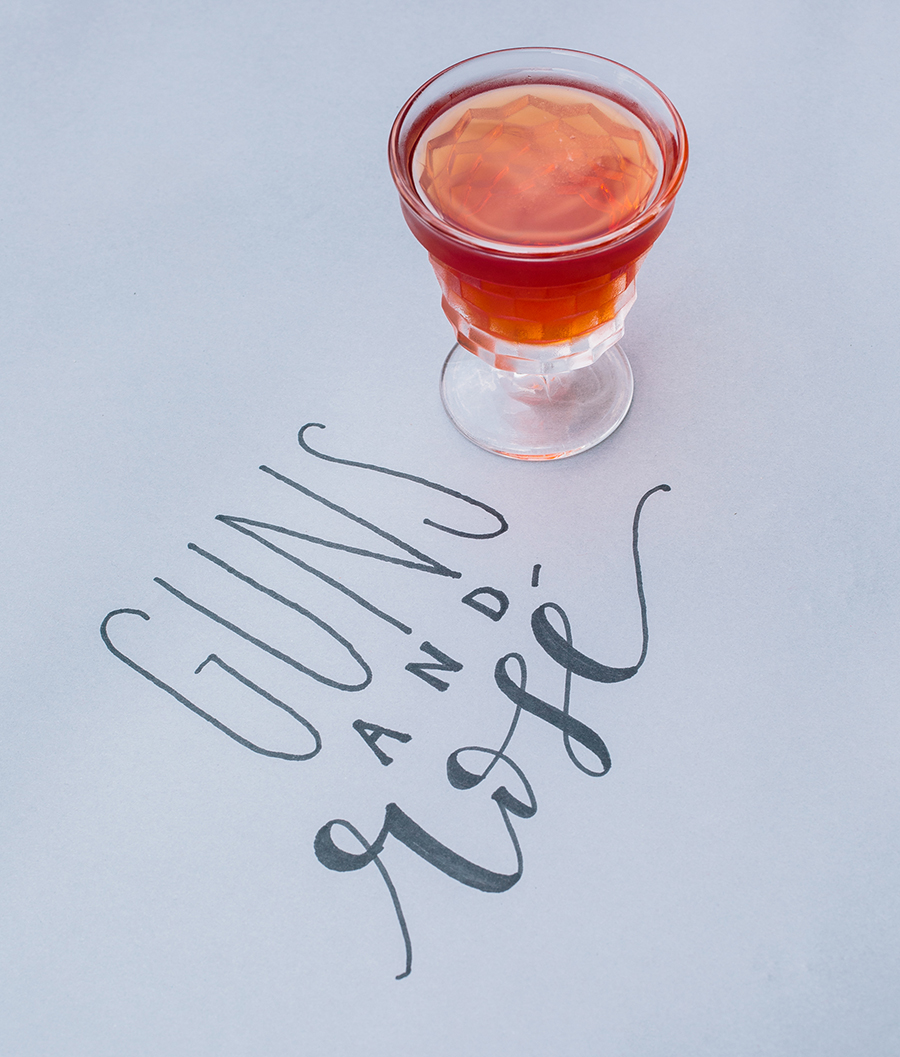 1.5 oz high proof whiskey – we obviously used Maker's Mark Cask Strength
1 oz Lillet Rosé
2 dash Peychaud's Bitters
1 tsp cane sugar syrup

In a saucepan, combine 2 cups of organic cane sugar (often labeled "evaporated cane juice") with 1 cup of water. Cook over medium heat, stirring constantly and without bringing to a boil, until the sugar is dissolved.
Stir all ingredients over ice, then strain into a rocks glass. No garnish.
Styling by Candice Lorraine