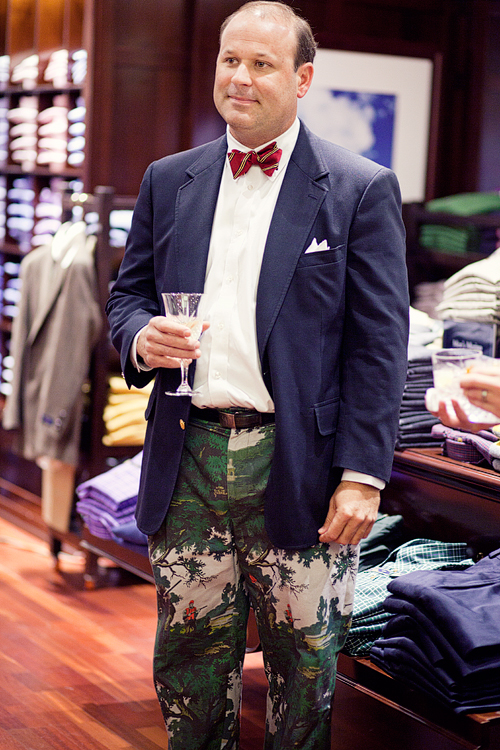 Photographed in Atlanta, GA
Raised in:
Tallahassee, Florida
Lives in:
Tallahassee, Florida
Favorite thing about being an artist in the south:
Great subject matter from the piney red hills to the coastal marshes, how can you go wrong?
Now would ya look at that:
One of the highlights of the Social Primer Brooks Brothers Atlanta event was getting to chat with William Lamb. It was his Hunt Scene pants, designed from pieces of wallpaper from his grandparents farmhouse, that Cooper Ray of Social Primer saw and loved during the Southeastern Wildlife Expo in Charleston. The Hunt Scene fabric is now lining the limited edition Brooks Brothers Tailgate Blazer, Cooper's newest collaboration with Brooks Brothers (if you haven't seen his bow ties, take a look now). As for the rest of William's good look above, a fifteen year old Brooks Brothers blazer along with a classic Brooks Brothers repp stripe bow tie.
Head over to the Facebook album to see a few more images from the event.