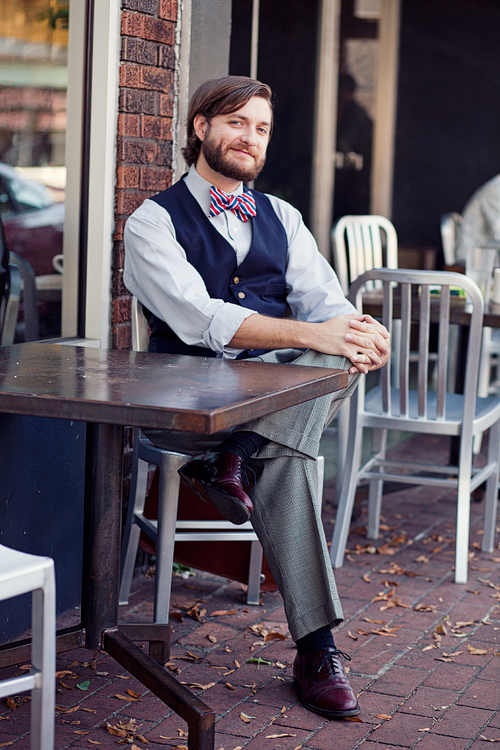 Photographed in Nashville, TN
Raised in:
Hendersonville, Tennessee
Lives in:
Nashville, Tennessee
Favorite thing about the south:
Southern music – the unique traditions of southern music that proliferate worldwide – such as all the different brands of country in Nashville, rockabilly country, country swing, blues tradition in the Delta, and the jazz and jazz funk scene in New Orleans, particular to Frenchman's Street. These musical traditions are unique to the southern US and influence musicians and musical culture worldwide.
Now would ya look at that:
Meet Nick, half of Brier & Moss, a bow tie company launching mid to late Fall. Nick and his fraternity brother Jonathan are creating a line of high quality collegiate bows and are "working hard to ensure that our first production run will be up to the high standards of gentlemen everywhere." The bows are designed with official school colors, stripe prep patterns, and 100% silk. The first line is for fans of Samford (worn by Nick), Kentucky, Tennessee, and Georgia. It was such a pleasure to chat over coffee with Nick in Nashville last week, to hear the dreams of a company who is getting very close to launching, and to jot down phrases like "bow tie wearers are a certain breed. They want to set themselves apart." Add the Brier & Moss blog to your readers to stay up to date!